Introduction
Thanks to those members who contributed photos and materials. After enjoying a SISKA event or paddle, please consider sending a short (100-150 words) summary article; for more information, contact one of us, newsletter@siska.ca . If you would like to start a regular column, please let us know!
Alan Campbell (SISKA president) and Tony Playfair (editor)
---
PS: You can find SISKA on Facebook at this link.
PPS: Siska has it's own Youtube Channel HERE
PPPS: You can find the SISKA newsletter archive HERE
PPPPS: Rocky Point Demolition Blasting Notices
---
Upcoming SISKA Events
Saturday, December 03rd, 2022 - 9:30 AM to 3:30 PM - Relaxed Paddle - Brentwood Bay Ferry Wharf to Mackenzie Bight(NEW MEMBERS PADDLE) Paddle
Sunday, December 04th, 2022 - 9:30 AM to 3:30 PM - Energizer Paddle - Telegraph Cove to Cormorant Point via Ten Mile Point (NEW MEMBERS PA Paddle
Friday, December 09th, 2022 - 9:30 AM to 3:30 PM - Energizer Paddle - Telegraph Cove to Discovery Island Paddle
Saturday, December 10th, 2022 - 12:00 PM to 3:00 PM - SISKA Christmas Luncheon
Saturday, January 07th, 2023 - 9:30 AM to 3:30 PM - Albert Head to Wittys Lagoon and Sitting Lady Falls Paddle
Sunday, January 08th, 2023 - 9:30 AM to 3:30 PM - Relaxed Paddle - Esquimalt Lagoon to Millstream Falls Paddle
Saturday, January 14th, 2023 - 9:30 AM to 3:30 PM - Energizer Paddle - Telegraph Cove to Cormorant Point Paddle
Saturday, January 21st, 2023 - 9:30 AM to 3:30 PM - Energizer Paddle - Fleming Beach to Millstream Falls NEW MEMBER PADDLE Paddle
Saturday, January 28th, 2023 - 9:30 AM to 3:30 PM - Relaxed Paddle - Brentwood Bay Ferry Wharf to Mackenzie Bight NEW MEMBER PADDLE Paddle
Sunday, January 29th, 2023 - 9:30 AM to 3:30 PM - Energizer Paddle - Brentwood Bay Ferry Wharf to Spectacle Falls and Mackenzie Bight Paddle
---
Upcoming NonSISKA Events
For more details, go to the SISKA website
---
Community Events of Interest
These events are not formally supported by SISKA, but considered to be of interest to a significant number of our members.
Any member may request an event to be included in this section by sending a note to chairperson@siska.ca
---
Siska December General Meeting Agenda
by Fred Pishalski
There is no December meeting! Just the Christmas Party. Enjoy!
---
GET YOUR ANNUAL SISKA MEMBERSHIP CARD ONLINE
by Alan Campbell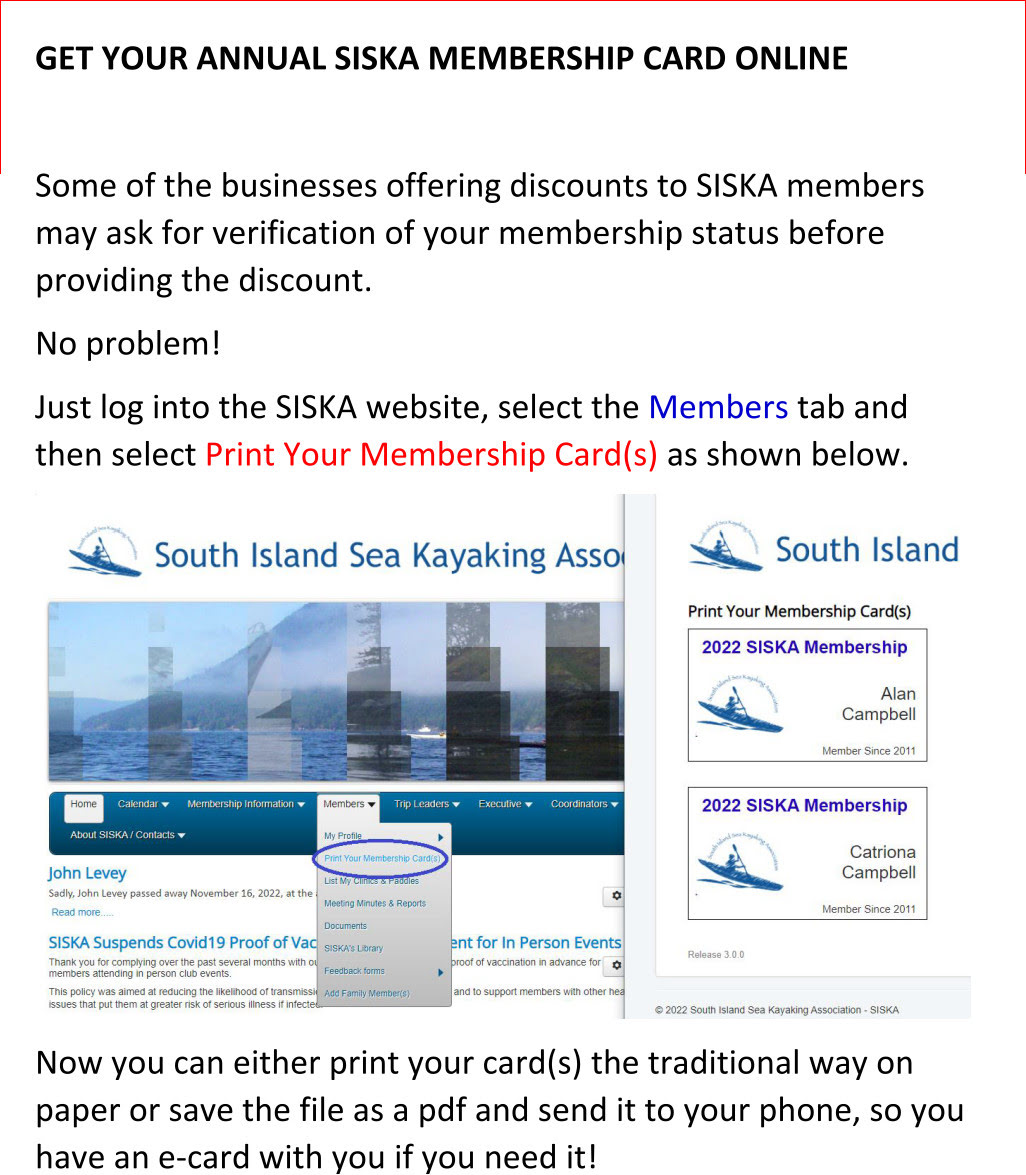 ---
SISKA - Sad News…
by Alan Campbell

Sadly, John Levey passed away November 16, 2022, at the age of 88.
In addition to his wife, Shelagh, their family and friends, John was much loved by his paddling buddies and will be sorely missed by those of us in the local sea kayaking community who were inspired by his life.
A member of SISKA from its inception, and of VCKC before that, John was an avid kayaker who served for many years as our Club Treasurer and an active member of our Board of Directors.
As a professional accountant, John ensured that our financial affairs were properly organized, and SISKA continues to benefit from his wise efforts in that regard. Intelligent but modest, always gentle and kind, John helped others to learn sea kayaking. He began kayaking as a senior and fell in love with the sport which gave him great pleasure for many years.
John was an accomplished Paddle Canada Level 3 sea kayaker, who enjoyed many day outings and expeditions, some of them legendary, with his paddling friends. He remains one of the few to have circumnavigated Saltspring Island, about 44 nm, in one very long day of paddling!
Using photos provided by a few of his paddling friends, here is a light-hearted kayaking tribute:
https://drive.google.com/file/d/1rtlpuRxuNfoOGEnN1HWjPdTP6wuAxj-s/view?usp=sharing
Our thoughts are with his wife, Shelagh, and the rest of the Levey family and friends as they grieve for his loss.
The obituary notice can be found at:
John Levey Obituary (1934 - 2022) - Victoria, BC - The Times Colonist (legacy.com)
A celebration of life will be held on Friday, December 2, 2022, at 2:00pm in the Sequoia Centre at McCall Gardens, 4665 Falaise Dr., Victoria, BC. Condolences may be sent to the family at https://www.mccallgardens.com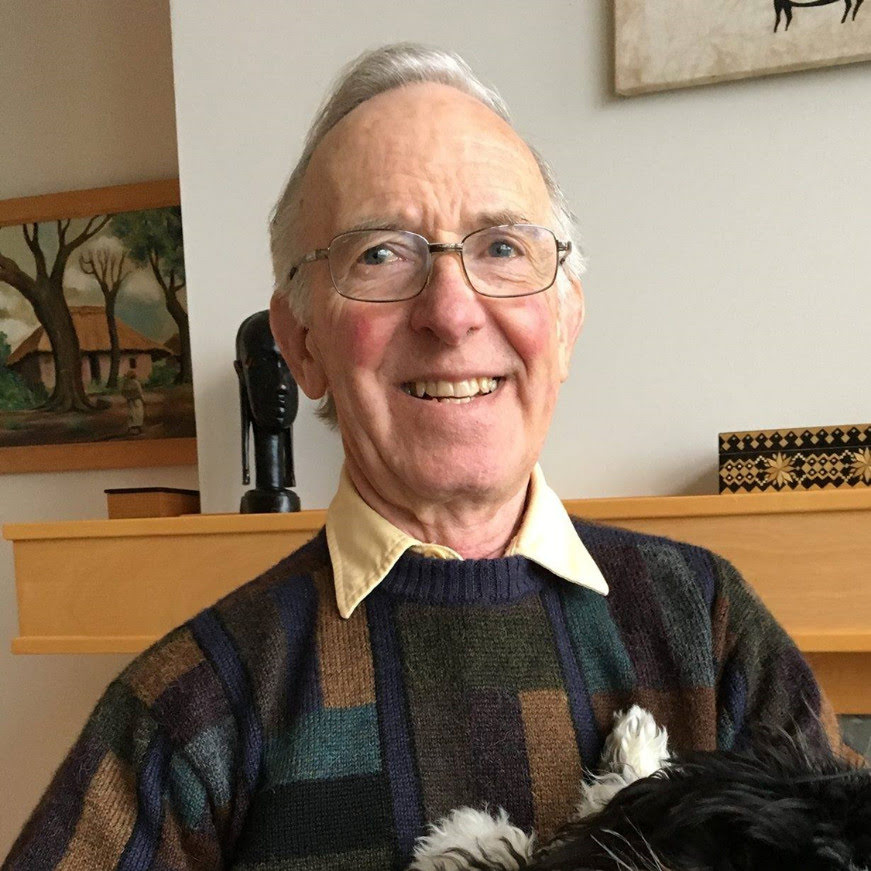 ---
A Big Thanks!
by BJ Porter
Gratitude to all you extremely generous SISKA souls who stepped up, put your best foot forward and donated to the sock collection at the November monthly meeting. I was able to deliver a huge garbage bag of terrific socks and over $200 was collected to foot the bill for more still. They were very grateful at Our Place and spirits will be lifted every time a pair is pulled on by a grateful individual. What is a small pleasure to us is a significant comfort to those whose lives are difficult.
I would be happy to receive donations at any time and will make sure they are delivered to Our Place. Thanks again.
---
SISKA Kayaking Calendars
by Fred Pishalski
An order for 50 SISKA calendars was place on Nov 26th. The cost for this year's calendar will remain at $20 each. I was informed that they should arrive by Dec 12th but other years, they have arrived ahead of schedule. When they land on my doorstep, I will send out an email to everyone who has ordered one letting folks know how to pay and pick them up.
Fred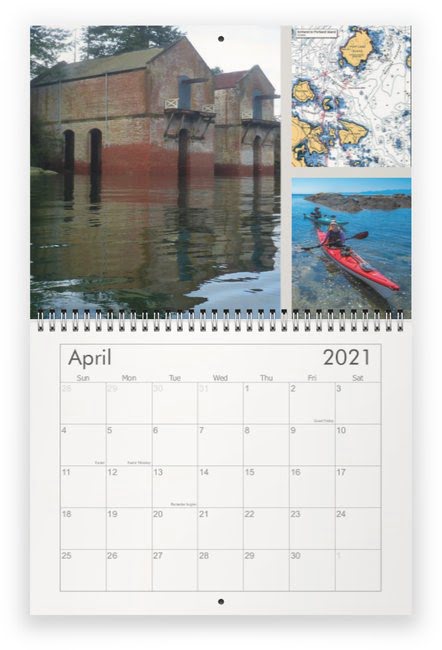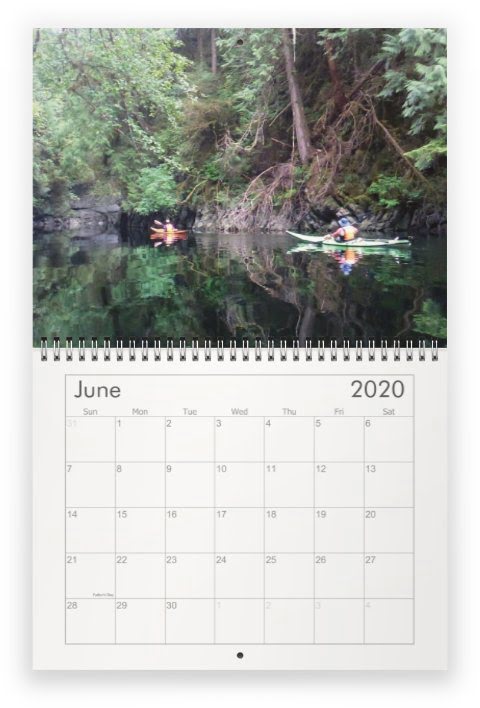 ---
SISKA Spring Training 2023 - Book Direct Now!
by Alan Campbell
It's now easier than ever to find kayaking workshops, courses and guided expeditions offered to SISKA members at a discount from regular commercial rates!
Simply go to the club's website, select the Calendar tab and choose Spring Training 2023 to see web-linked information from our several participating providers….Read More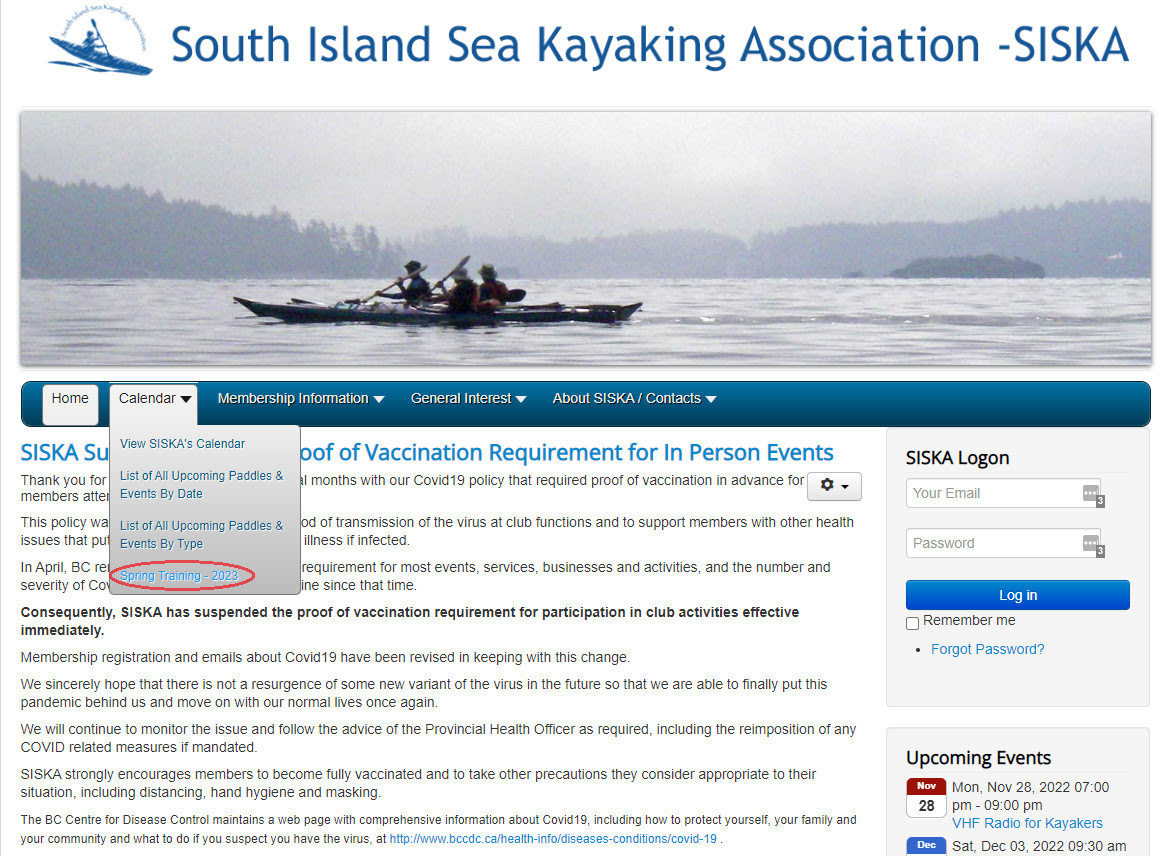 ---
What's in a Name?
by Vic Turkington

Secretary (Donaldson) Island
As we paddle out of Whiffin Spit along the East Sooke coast to Cabin Point, we pass Secretary Island off Iron Mine Bay, or as it is marked on some charts, Donaldson Island. - so what's in a name? Apparently, Secretary Island was named by Capt. Kellet (RN) in 1847. However, in 1859, Capt. Richards gave the same name to a group of islands in Trincomali Channel off Saltspring Is. To avoid confusion, in 1911, Secretary Island was renamed Donaldson Island after a Scot called Alex Donaldson, who had arrived in BC for the Cariboo goldrush. However, in 1981, the Canadian Hydrographic Society wanted to change the name back to Secretary I., as local mariners were still using this old name, even after 70 yrs. The BC representative, D.Pearson, on the Geographical names committee, noted that confusion might arise, so it was named "Secretary (Donaldson)" Island, with the proviso that "Donaldson" would be dropped after 10 years. So, we now have "Secretary Island" on recent charts and "Donaldson Island" on some older charts. What's in a name - who would have thought that so much was in a name!
---
Trip Reports
New Member Energizer to Chatham & Discovery - November 13
by George Davis / Mike Jackson / Debbie Chan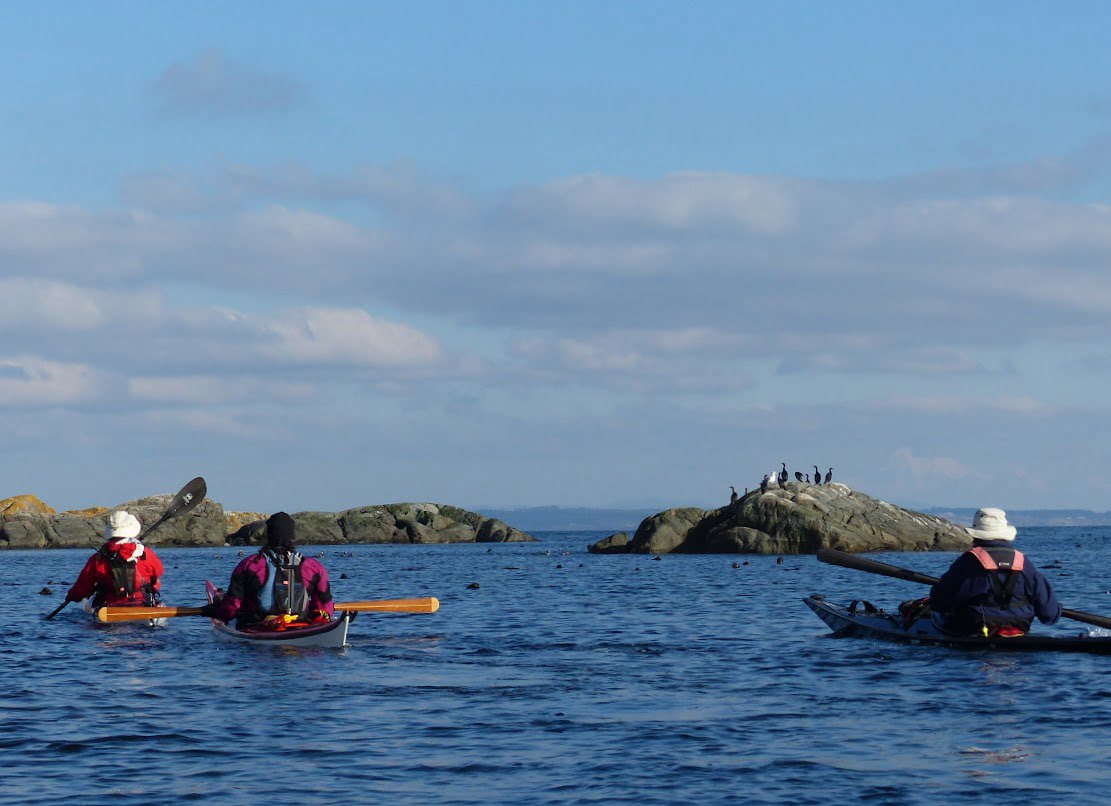 As a new member of SISKA and fairly new to ocean kayaking, I was a little concerned about the energizer paddle to Discovery Island but felt I had been on the water enough to give it a try. I knew there would be some very experienced paddlers in the group and a lead, so how much trouble could I really get into! We met at the beach on a glorious November day, unpacked and loaded our boats. Introductions ensued as well as a trip overview, instructions and safety by Mike Jackson, our lead.
We began our paddle, and it became obvious my first mistake was wearing a toque and not bringing a baseball cap or wide brimmed hat and sunglasses. The glare from the sun on the water was blinding as I squinted my way forward! We paddled by those spectacular homes right on the ocean around Cadboro Bay and then over to Chatham Island and around to Discovery Island where we had lunch.
The main stressful part of the journey over was the fast current that we had to ferry across. I could see the strength and speed of the current, like a fast moving, wide river, and I didn't really know what to expect or how difficult it would be to keep my kayak going in the right direction and not tip. Our lead gave us some instructions on how to best ferry across this large expanse of fast moving water and off we went, successfully. No embarrassing wet exits or bobbing around in the water.
Lunch was very peaceful as we all chatted about a variety of topics including the wolf, Takaya, that had lived a lonely, but healthy number of years on Discovery Island, before swimming to the James Bay, being relocated, and sadly, shot by a hunter. Seals, eagles, birds, were plentiful and the scenery from a kayak was the best.
When we paddled out of the calm waters of the Islands we were met with sizeable waves and wind on our crossing back to Cadboro Bay. Again, we were provided great instructions from our lead and off we went, a little nervous but confident. The crossing was exhilarating with the wind blowing in my face, the waves crashing on my bow, and the salt spray stinging my eyes.
I was so very impressed with the stability and responsiveness of my kayak through the waves and the earlier fast moving water. A real confidence builder for future expeditions. Once we got closer to Cadboro Bay the wind and waves subsided, a fitting end to a wonderful paddle. We all joked the paddle lived up to its name, Energizer, indeed!!
Text by George Davis, Photos by Debbie Chan, Track from Mike Jackson
Photos to choose from can be found here: https://photos.app.goo.gl/XiLAivhe78J7SdJ79
Relive video: https://www.relive.cc/view/vYvE32GrkG6
---
Russell Island - November 19
by Konrad Sechley
Photo by Steve Bergen
---
Calling All Birders
by Gary Jacek
SISKA operates a number of birding paddles in spring and fall each year. If you are an avid birder and can help us on the water to identify the various birds we observe, please contact Gary at paddlesandtrips@siska.ca to sign up as an interpreter.
Calling All Intertidal Gurus
by Gary Jacek
SISKA operates a number of intertidal paddles in spring each year on days when we have zero or close to zero tides. If you are good at identifying intertidal life and can help us on the water to identify the various plants and animals we observe, please contact Gary at paddlesandtrips@siska.ca to sign up as an interpreter.
---
The Living Beach | Knowledge.ca
by Edmond Duggan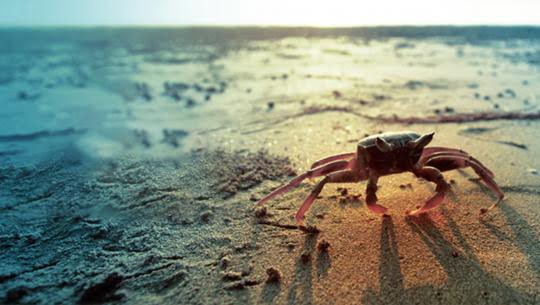 How do beaches function? Where do waves come from, and why are they always parallel to shore? Explore how physics, nature and humans influence the ever-changing, living world of beaches…See More
---
Tips from the Trips
by Debbie Leach
Bear Proof and Water Proof
Use 3mm closed-cell sponge rubber (adhesive) tape cut to fit in the channel of the lid. Thanks to Barry Turner for this tip.**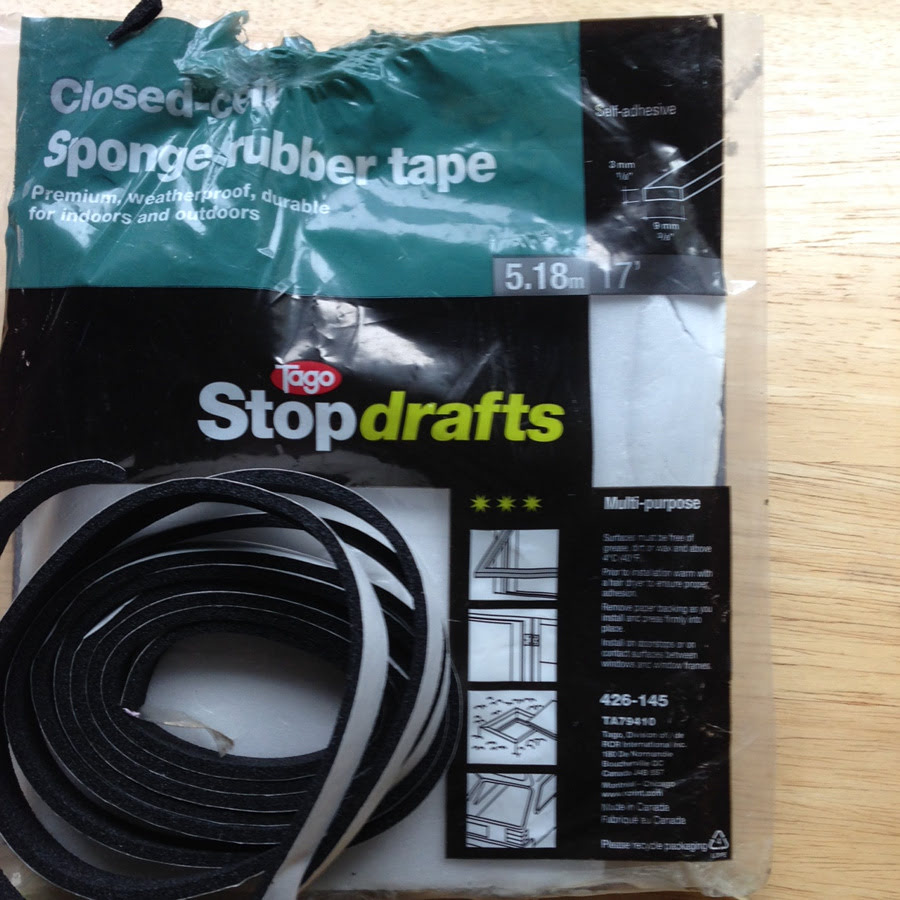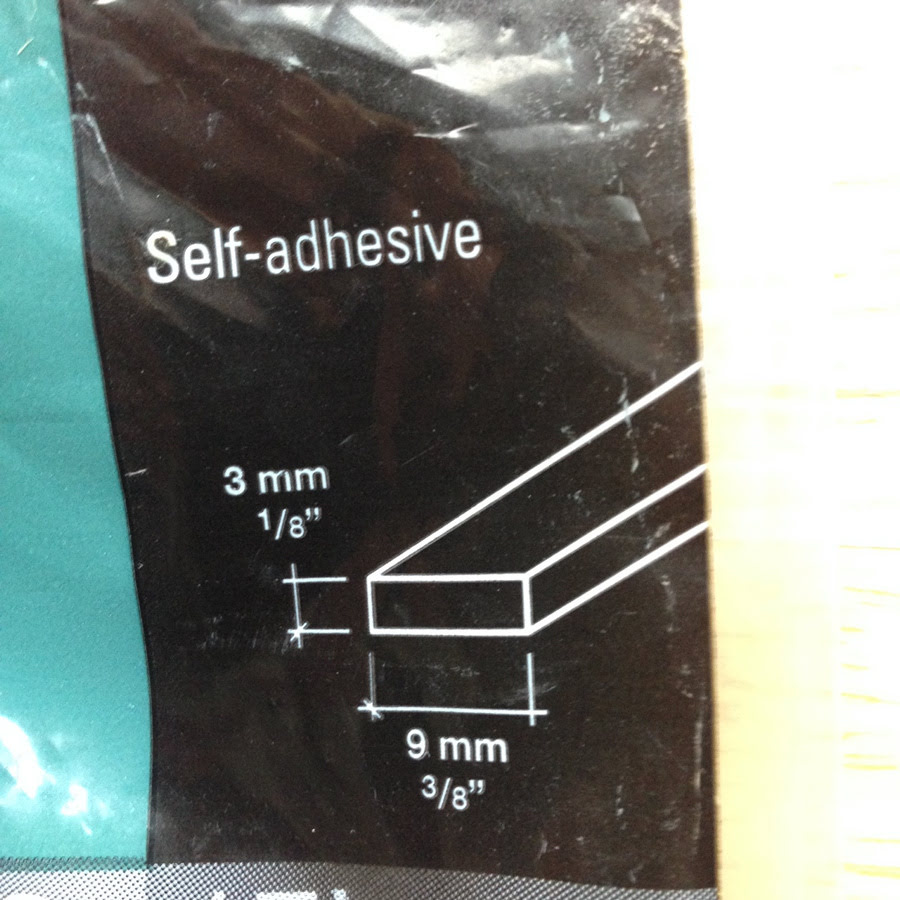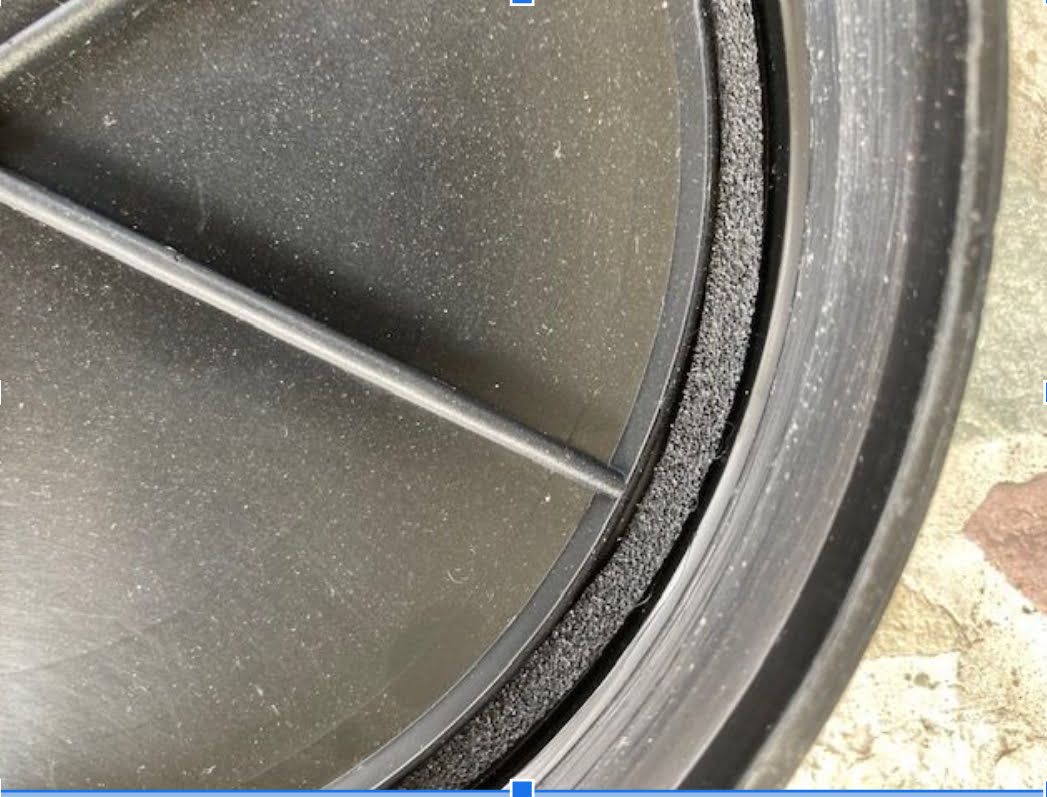 ---
Camp Cookery
by Lynn Baier
Lemon Spaghetti
Here's a recipe for Lemon Spaghetti that looks interesting. For the cream, if refrigeration is an issue, you can buy cans of thickened cream that should work well. Substitute dried basil for fresh. The lemons will keep well but one of those little squeeze bottles of lemon juice might just travel easier.

---
BC Marine Trails News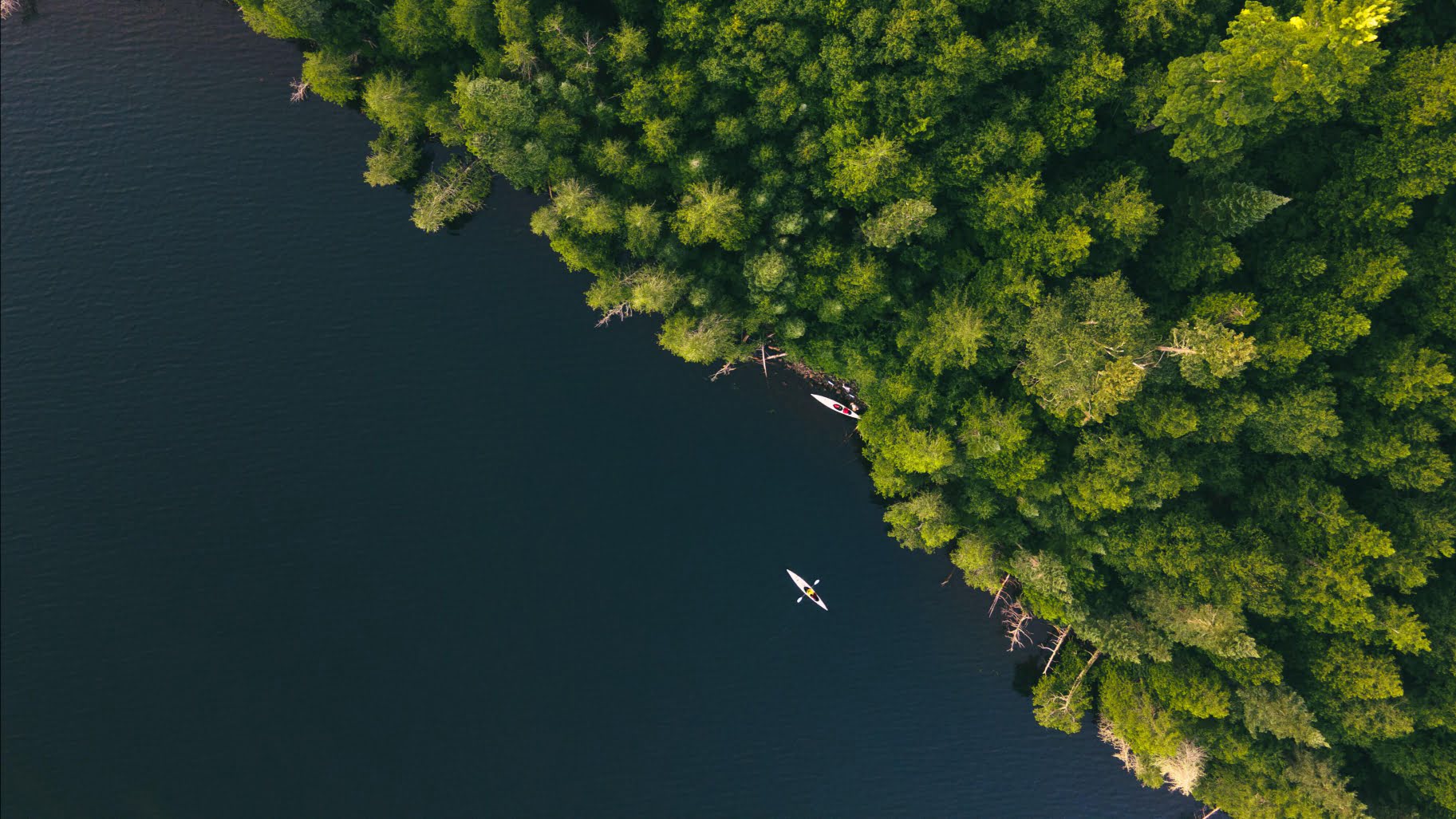 ---
To Buy or Sell
For Sale: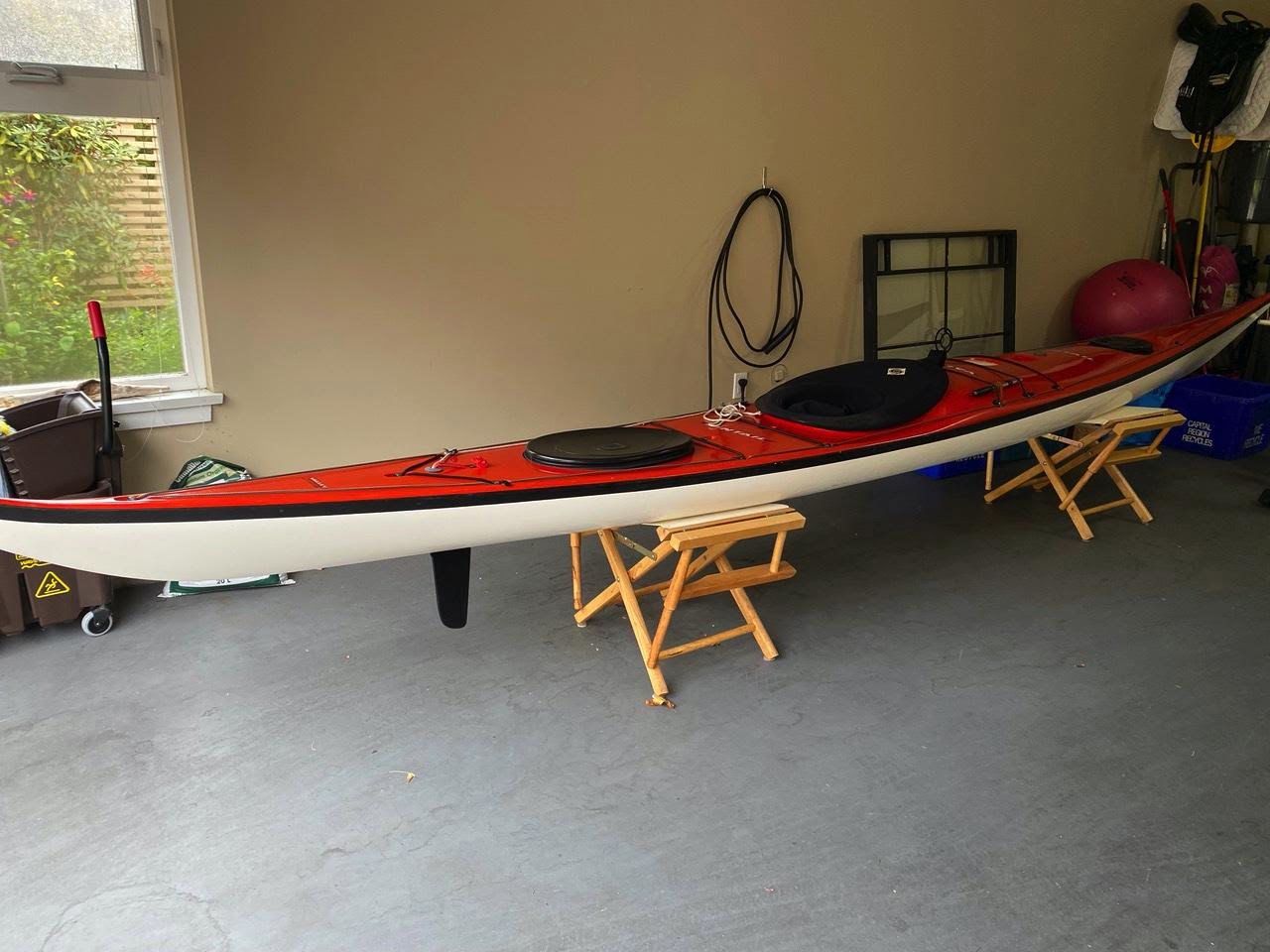 This 1995 vintage 17 ft Pintail Valley skeg sea kayak has been well cared for by John Levey and is now looking for a good home! It has a pump as well as a manufactured area for a compass. Looking for interest and offers! Contact Jennie Sutton at jlsutton50@gmail.com or at 250-592-6434
---
Wanted To Buy:
---
SISKA's Kayak Skills Course Partners
There are some fine discounts available from our kayak skills course partners for SISKA members who sign up for their skills training programs. Have a look HERE
Our partners are: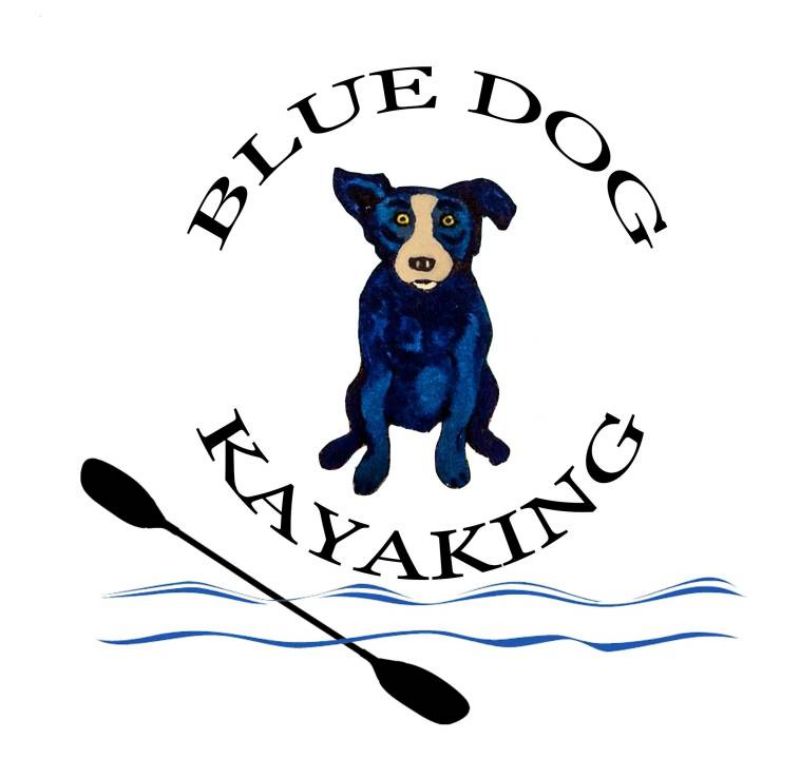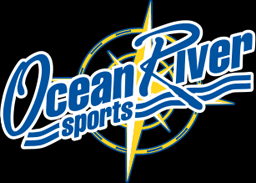 Related Posts
December 2023 | November 2023 | October 2023 | September 2023 | August 2023 | July 2023 | June 2023 | May 2023 | April 2023 | March 2023 | February 2023 | January 2023 | November 2022 | October 2022 | September 2022 | August 2022 | July 2022 | June 2022 | May 2022 | April 2022 |