Introduction
Thanks to those members who contributed photos and materials. After enjoying a SISKA event or paddle, please consider sending a short (100-150 words) summary article; for more information, contact one of us, newsletter@siska.ca . If you would like to start a regular column, please let us know!
Jane Jacek (SISKA president) and Tony Playfair (editor)
---
Convenient Links
PPPS: Siska's Newsletter Archive - Mailchimp or Siska Newsletters Backup
PPPPS: Rocky Point Demolition Blasting Notices
---
Upcoming SISKA Events

Saturday, November 04th, 2023 - 9:30 AM to 3:30 PM - Energizer Paddle - Brentwood Bay Ferry Wharf to Spectacle Falls and Mackenzie Bight Paddle
Sunday, November 05th, 2023 - 8:30 AM to 2:30 PM - Relaxed Paddle - Telegraph Cove to Margaret Bay Paddle
Sunday, November 05th, 2023 - 5:30 PM to 7:30 PM - Pool Session
Sunday, November 05th, 2023 - 5:30 PM to 7:30 PM - Greenland Strokes and Bracing
Thursday, November 09th, 2023 - 7:00 PM to 9:00 PM - Wind & Weather Paddle Planning
Sunday, November 12th, 2023 - 9:30 AM to 3:30 PM - Relaxed Paddle - Cooper Cove to Roche Cove (NEW MEMBERS PADDLE) Paddle
Sunday, November 19th, 2023 - 9:30 AM to 3:30 PM - Relaxed Paddle - Brentwood Bay Ferry Wharf to McKenzie Bight Paddle
Sunday, November 19th, 2023 - 6:30 PM to 8:30 PM - Pool Session
Sunday, November 19th, 2023 - 6:30 PM to 8:30 PM - Balance Bracing and Aft Finishing
Wednesday, November 22nd, 2023 - 7:00 PM to 9:00 PM - Monthly Meeting
Thursday, November 23rd, 2023 - 7:00 PM to 9:00 PM - VHF Radios for Kayaking
Saturday, December 09th, 2023 - 9:30 AM to 3:30 PM - Energizer Paddle - Oak Bay Marina to Discovery Island Paddle
Saturday, December 09th, 2023 - 12:00 PM to 3:00 PM - SISKA's Annual Chritsmas Party
Sunday, December 10th, 2023 - 9:30 AM to 3:30 PM - Energizer Paddle - Telegraph Cove to Cormorant Point via Ten Mile Point Paddle
Saturday, December 16th, 2023 - 9:30 AM to 3:30 PM - Relaxed Paddle - Oak Bay Marina to Gonzales Bay Paddle
---
Upcoming NonSISKA Events

New Speaker Event Tomorrow! - Nov 2 - JF Marleau's Arctic Expedition 2023
Victoria Natural History Society presents: Nov 27 Sara Ellison
See below for more info.
---
Siska November General Meeting Agenda
by Fred Pishalski
SISKA November 22nd Monthly Meeting – A Double Presentation Night: Kayaking in Turkey and Canoeing Canada's Coppermine River
Our meetings start at 7:00pm however, folks that have gear they wish to sell/swap are invited to show up at 6:00pm to set up, doors open for everyone at 6:30pm.
We are going to have two separate speakers at our November meeting. First up will be Kemal Tunador who will speak about kayaking in Turkey. Second up will be Elizabeth Purdon who will share the story of canoeing Canada's isolated Coppermine River
A number of SISKA members have signed up to the Exodus Travels guided kayak trip to Turkey's Turquoise coast in June 2024. The appeal is warm turquoise Mediterranean waters, a historical area loaded with artifacts, sunken wonders and secluded bays. At our September Picnic we met new SISKA member Kemal Tunador, who recently relocated from Turkey to Victoria. Kemal has paddled this area and has offered to share some of his Turkey kayaking experiences.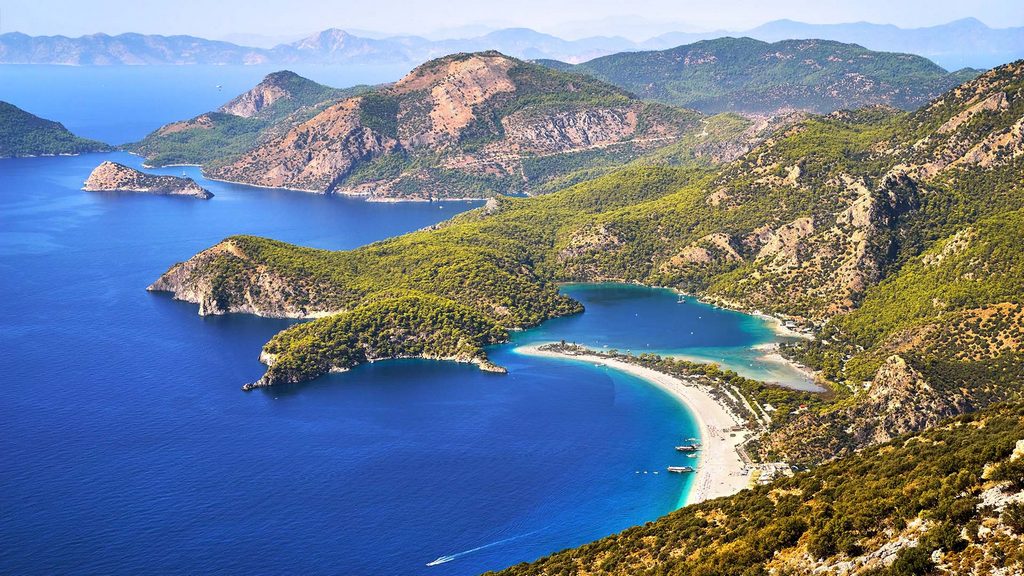 Kemal is a software engineer and his wife is a dentist. They have two young children. They moved from Turkey to Victoria in 2019 and as they were starting their new life, COVID arrived and derailed their work plans. They are still re-establishing their lives in Victoria.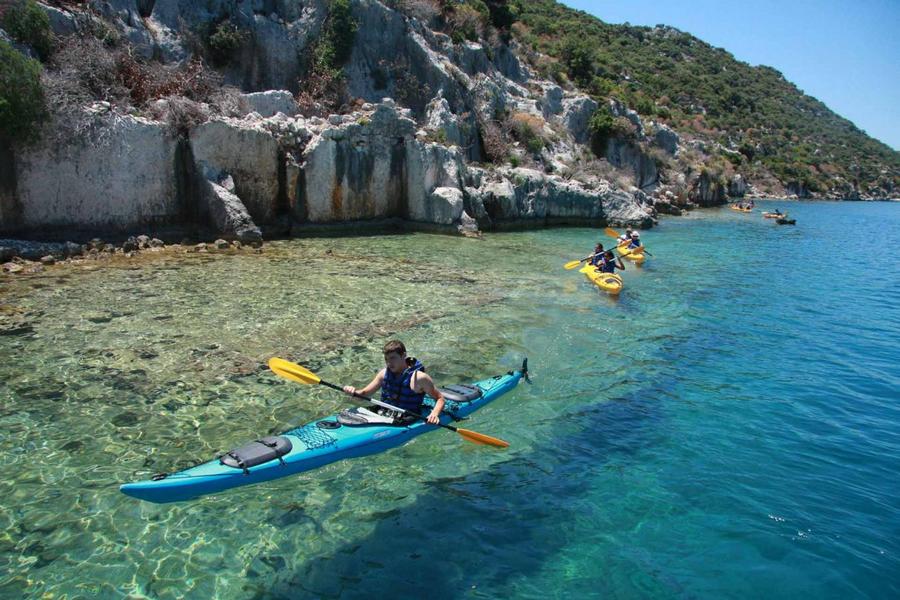 Elizabeth and Bob Purdon in 2023 canoed down the Coppermine River and ended in Kugluktuk, Nunavut. It was an eventful trip, especially as they both got Covid and had to continue paddling while sick. The Coppermine River is in the North Slave and Kitikmeot regions of the Northwest Territories and Nunavut. It is 845 kms (525 mi) long. It rises in Lac de Gras, a small lake near Great Slave Lake, and flows generally north to Coronation Gulf, an arm of the Arctic Ocean.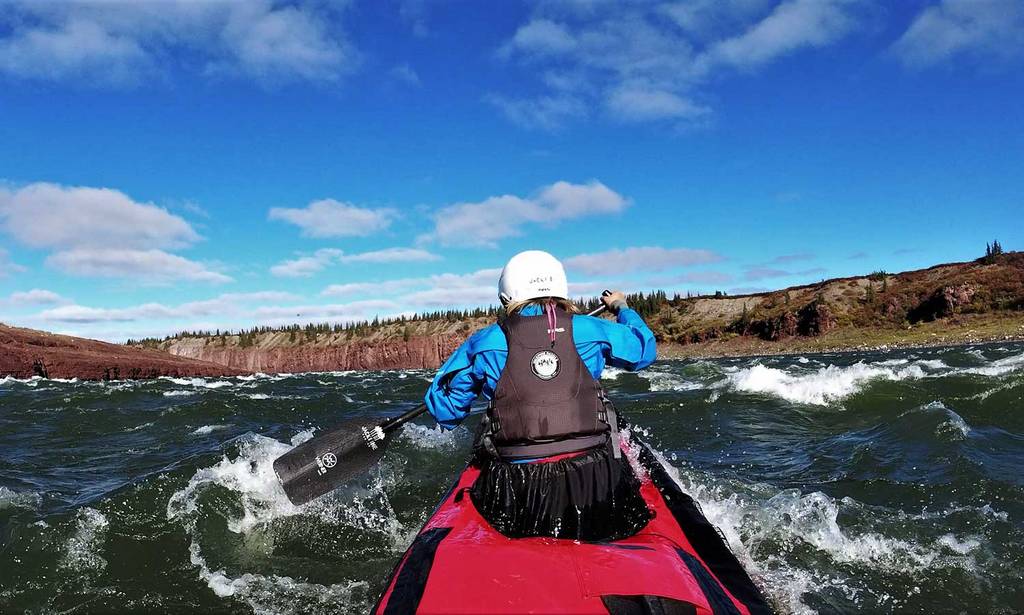 Elizabeth and Bob Purdon have been SISKA members for about 10 years. They do lots of kayaking in BC and Baja. Prior to moving to Victoria in 2006, they canoed many rivers while living in Smithers and Fort St. John. Seeing a slide show of the Horton River in 1988 kindled a desire to canoe a river that led to the Arctic Ocean.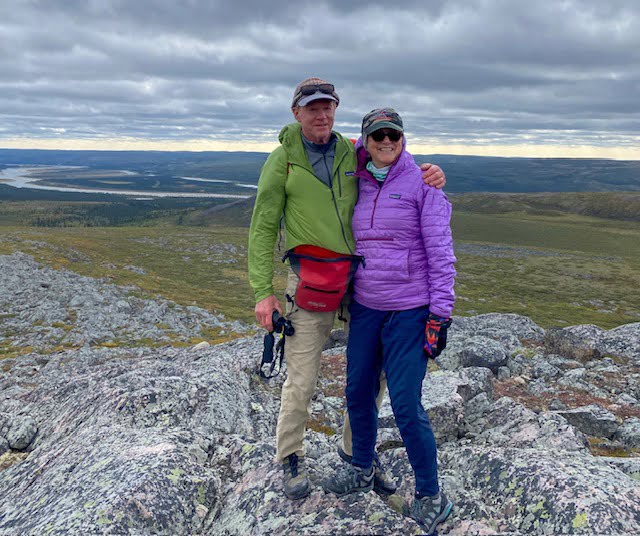 ---
SISKA Rodeo Report
by Rod Stiebel
SISKA First Annual Clinics Rodeo - Saturday September 30
On Saturday, Sept 30, we held our first ever Rodeo style clinics day. We call it a Rodeo, as it had a number of different clinics all held on one day, at Cadboro Gyro Park. Both On and Off water clinics were offered, with 5 Off water and a number of On water clinics also. It was our first year of doing this type of event, and we had our hiccups, with a few cancelled clinics, a number of them from lack of interest, and other issues.
The weather was perfect. Almost no wind, until the afternoon, but lots of sun, and warmish temps for late September. This was good, as the thrust of the Rodeo was to offer clinics not conducive to a classroom environment, but more of a beachside feel. The club had coffee and snacks, and folks who had morning and afternoon session brought lunch, and shared stories, experiences and ideas over sandwiches and soup.
Off Water clinics had offering such as Tarpology and Knots, How to fit out your Kayak and Simple Kayak Repairs, which were all offered in AM and PM sessions. Most sessions were sold out or close to sold out.
On Water clinics had Rolling Foundations, Edging and Bracing, Playing in Kayaks and Intro to Whitewater Kayaking. Feedback from the gang was positive.
We hope membership wants to do more of this type of event. That is the question. I also want to ensure I thank all the instructors and my cohort of coordinators for their valuable time, and for the valuable information shared that day. Without members like you, our club would not be what it is.
So, to Segue into the next article, we have included a Survey on the "Rodeo" style of clinics offerings.
SISKA is always striving to make the club engaging and its members better paddlers. To that end, we put on our first ever Clinics Rodeo. We thought for our first outing, it was a success. We do think we could get more members involved, if we knew more of what the membership wanted. So below, is a link to a survey on the Clinics Rodeo topic. It is specific, and has only 5 questions, it will probably take you about 90 seconds to complete. We ask you please take a minute and do the survey, whether you attended or not, especially if you did not attend. Your opinion matters! Thank you.
https://www.surveymonkey.com/r/G3G6RWQ
That said, I hope to see more smiling faces at next year's Clinics Rodeo!
As it was also Truth and Reconciliation day, we asked folks to wear Orange, to remember the lost children, and to respectfully acknowledge the land we play on, the unceded traditional territory of the W̱SÁNEĆ (Saanich) and Lək̓ʷəŋən (Lekwungen) People of the Songhees and Xwsepsum (Esquimalt) Nations whose historical relationships to the land continues today.
Andrew keeping everyone super keen! (or they get a karate chop!)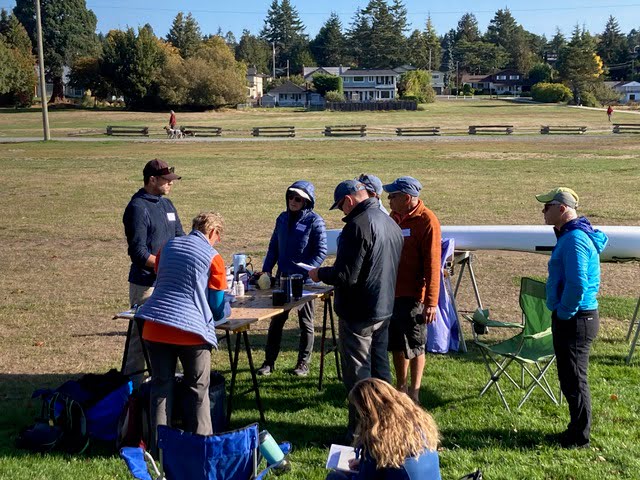 Julie ensuring Cheryl Cummerford is fitted in just right!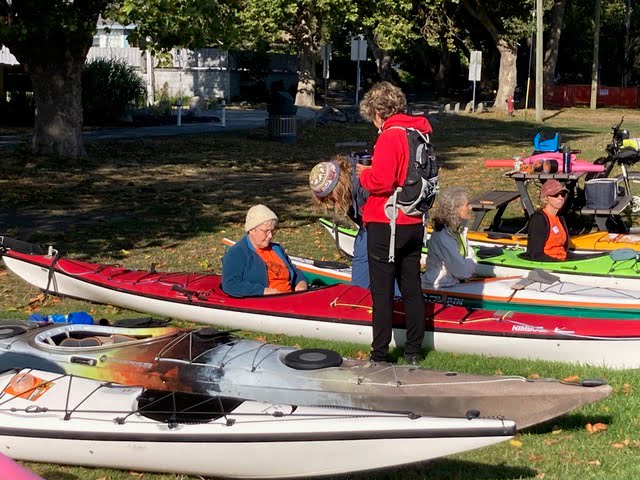 Tony's step by step for knots, cameras were out to get it all on video!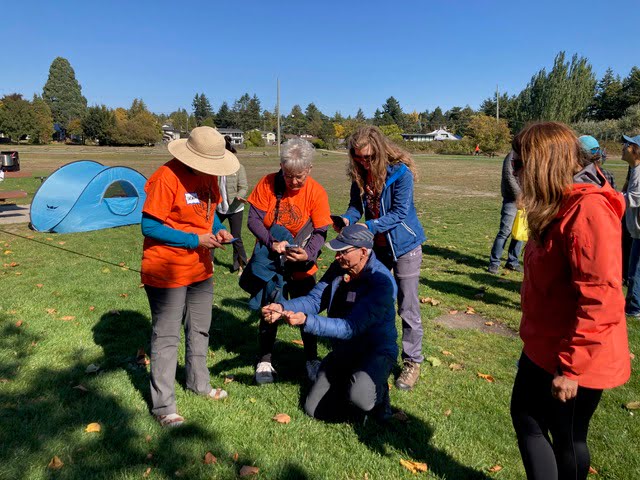 Now that is one sharp lookin' tarp!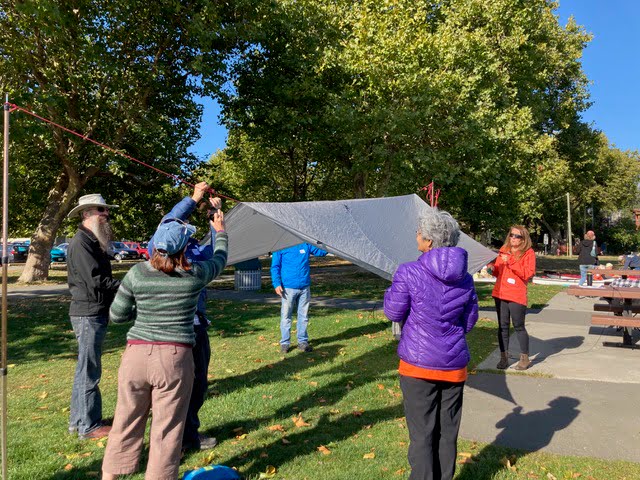 Pat walking on water (nearly)!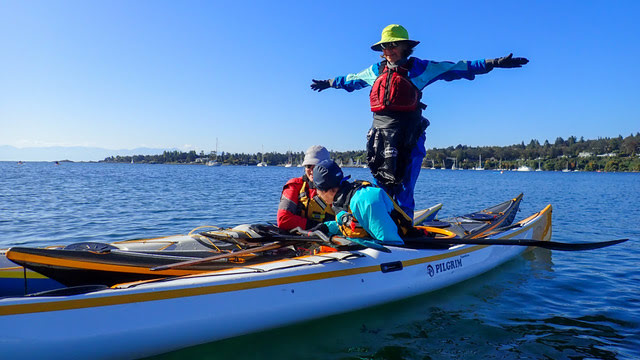 Fun with Kayaks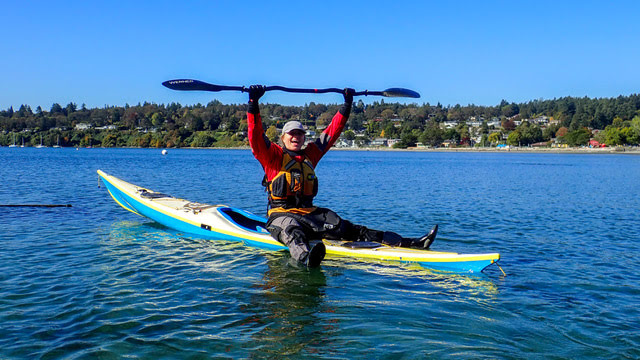 Pat checking if the headlight is out, I think?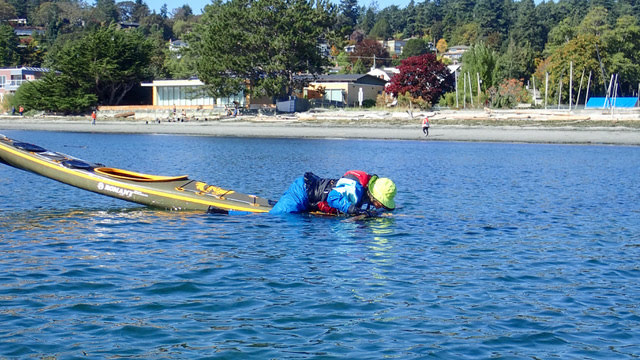 Andrea and Rod - Our great organizers!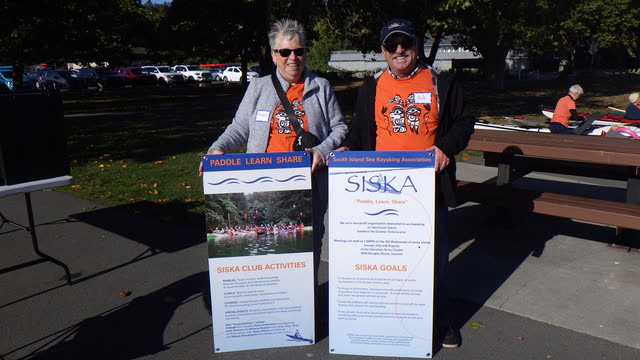 ---
Clinics Registration - Info and Tips to make it easy
by Rod Stiebel
The Clinics Season is upon us. As an Off Water coordinator, I see it all, and I also see some of the foibles that we all run into. The SISKA system is not perfect, and it helps to have a few tips to help all of us navigate the Clinics Registration system.
Let's start from the beginning. You see a clinic you want to take, either via an email or on the SISKA calendar.
First thing to remember, the coordinator (administrates clinics), nor the Facilitator (instructor) can register you, you have to do it yourself. So don't email us, unless there is a problem, then try the coordinator, not the facilitator. LOG ON to the SISKA site…then go to the calendar and click on the link to the clinic you want, or click on the link supplied in the broadcast email, if you received one. You will then be instructed to register yourself, and if applicable, any family members. Shortly after, you should receive an email informing you that you are now registered, but not yet CONFIRMED. As shown below:

REMEMBER: If you don't see a registration email reply within a day or so, check your junk/spam mailboxes, SISKA emails sometimes end up there.
To confirm your registration, you must then click on the link (in blue) in that email that directs you to PayPal. You just then purchase the registration for that clinic. The fee has historically been \(15.00 for most events, we don't expect that to change. It is a nominal fee that helps us limit the number of "no-show" participants, and off set some costs. We feel that \)15 is not too much, but enough to discourage folks from booking a spot and then not showing up. This is especially tough, as there is usually a wait list that could have let another member have that spot. When you have paid, you will receive an email like the one below, that you are indeed CONFIRMED.

NOTE: You are expected to pay for the clinic as soon as possible. I suggest doing so right after you get the email asking you to. If you leave it for more than a few days, you may be sent a reminder to pay and if you do not respond, you will be removed from the participants list to allow others to register and pay. Cash payment on the day of the event is not acceptable.
CURRENT ISSUES: If you are registering an added family member, you can do so at registration time, (you will see all registered names in your family to check off) but when you need to pay for that extra person, you will need to go back into the PayPal link and again pay for ONE extra person. It seems the Paypal link does not let you pick a quantity of 2 or more, so you have to go back in and pay for the additional family member.
IMPORTANT: There is a space in the Paypal app, it is called "shipping instructions", or "special instructions to vendor", in there please put WHO you are paying for if not for yourself…i.e. Joan Smith is now paying a second time…for? In those instructions just put "payment for spouse Jim Brown", for example. I had a member register for someone else (a spouse with a different name), and not themselves. It was a bit of work to figure that one out.
CANCELLATION POLICY: The current policy is no refunds if cancelled less than 14 days before the clinic. We feel this is fair, as most folks would need 2 weeks to make plans for a clinic and if available only days before, the spot may go empty, as most folks plan their life a bit ahead of time. This keeps it fair, and hopefully lets members make informed decisions.
Clinics are a big part of SISKA, both ON and Off water. They help us become better paddlers and enjoy kayaking that much more. With the huge efforts of members like Dave O, our IT guru, and a brave handful of coordinators, instructors and SISKA executives, many hours of coding and testing go into ensuring we have some of the best programs to offer our membership. I will also remind everyone, it is 100% volunteer driven. So, if you think there is room for improvement, reach out and think of helping your club.
Also remember! Please take the Survey for the Clinics Rodeo. The link is below: https://www.surveymonkey.com/r/G3G6RWQ
---
Christmas Party 2023
by Jennie Sutton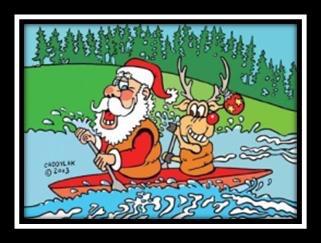 Saturday, December 9th
That time of year is fast approaching!
Once again the club will be hosting the very popular annual Christmas Party lunch at the Royal Victoria Yacht Club on Beach Drive.
Bookings will open around mid-November and all club members will receive an invitation to register and pay. Mark the date in your calendar as seating sells quickly!
Come along and enjoy a wonderful buffet meal, have chances to win one of the many great door draw prizes donated by our local retailers, take on the challenge of the fun game of Heads or Tails, and most importantly socialize with friends as the Christmas season begins.
The delicious buffet lunch, with vegetarian options, will include tea, coffee and desserts. The chef will cater for gluten-free as well as other special diets. There will be a pay as you go bar.
The event will be from 12 noon until 3:00pm.
More details including pricing will follow over the next few weeks!
---
New SISKA Trip Leaders for 2023
by Gary Jacek
Please join us in welcoming four new trip leaders to our leadership team.
Rich Weir
Alexandra Lapierre Fortin
Clyde Bersky
Ginny Flood
You will be seeing them on the water in the coming months.
If you have your Marine Radio certificate and Paddle Canada Level 2 and want to know more about this volunteer role with SISKA, contact paddlesandtrips@siska.ca
---
Siska Organized Trip Reports

Maple Bay to Genoa Bay
by Dave Chater
Eleven lucky paddlers had a glorious fall paddle in the Sansum Narrows area on Saturday October 1. Fall was in full display on our paddle on a super sunny and warm day on the first day of October.
We had to work for our glorious paddle as the paddle plan was a "one way" paddle from Maple Bay to Genoa Bay, 8.5 nautical miles south. The "work" involved shuttling enough vehicles down to the Genoa Bay Marina so that we could bring all of the paddlers back to our original launch point (and the balance of the vehicles) at the Maple Bay Rowing Club boat launch.
Once we completed the car shuttle, we were off to begin our paddle across Maple Bay and then into Sansum Narrows. We had very light breezes from the north and an ebb tide to push us through the narrows. Gotta love it when a plan comes together!
The calm waters and light winds promoted leisurely paddling and sightseeing in this beautiful scenic area. Sansum Narrows has a feeling of remoteness despite being so close to the Saanich Peninsula and with very little in the way of development although we did note a couple of new seasonal cabins along the shoreline.
We found a lovely beach for lunch that was facing the sun. A warm and relaxing lunch (a D. Chater rule!) allowed us to linger and enjoy the warmth and solitude.
After lunch, we were able to do more noodling along the shoreline heading south towards Separation Point and our eventual destination of the small, scenic and cozy Genoa Bay.
Our final stop was at the Genoa Bay Marina. After our vehicle shuttle to reorient vehicles with kayaks and people we were able to fully enjoy this very civilized launch point, including some of the nicest public washrooms on the coast (which includes heat and piped-in music) plus a cozy café that offered nice cold "libations" and yummy appies so that we could properly debrief this wonderful paddle.
For many in the group, this was their first time on the waters of this area. A new area was explored by most but enjoyed by all. Overall, an excellent paddle, a glorious day and a fun paddle group. Doesn't get better than that.
Dave Chater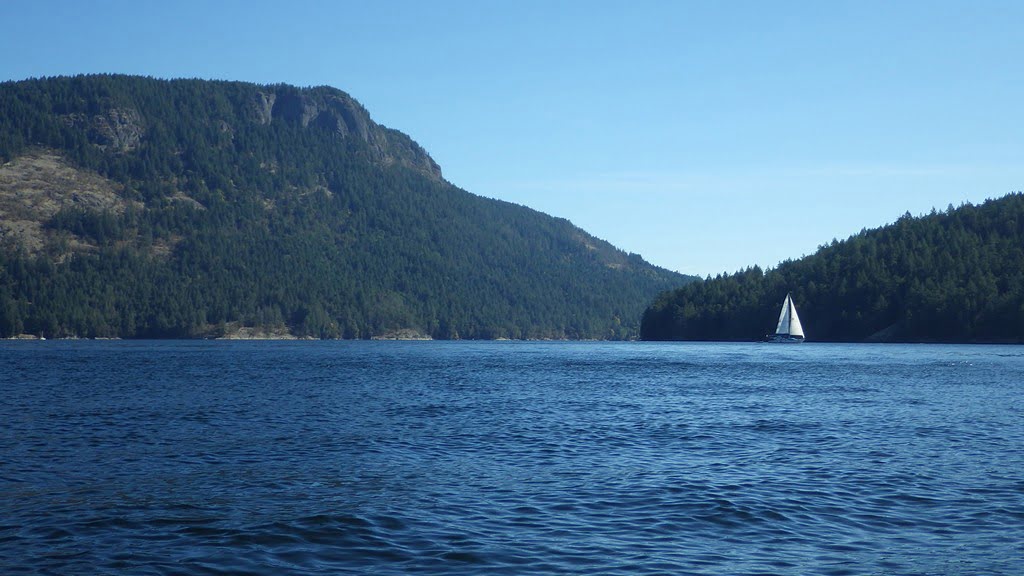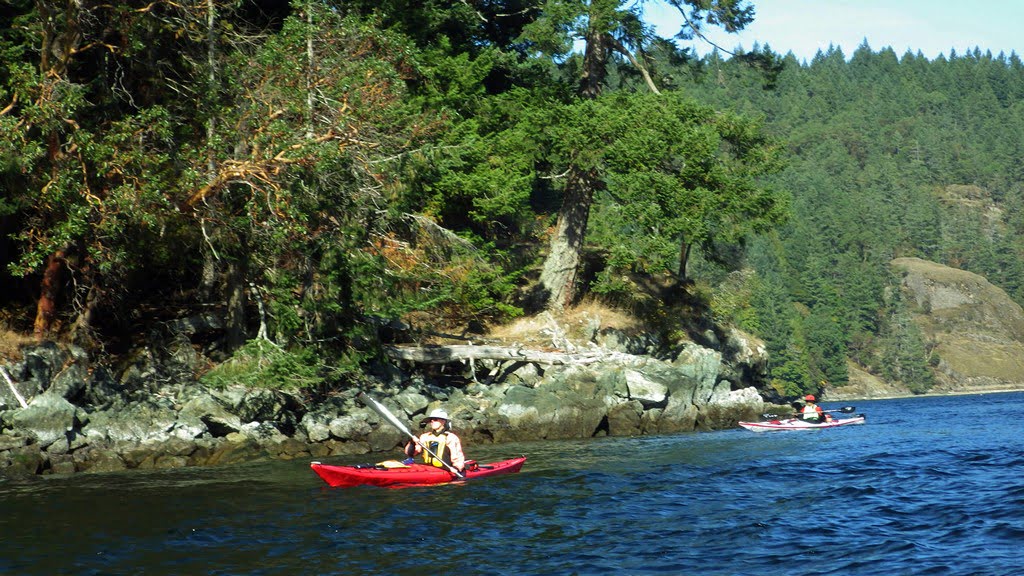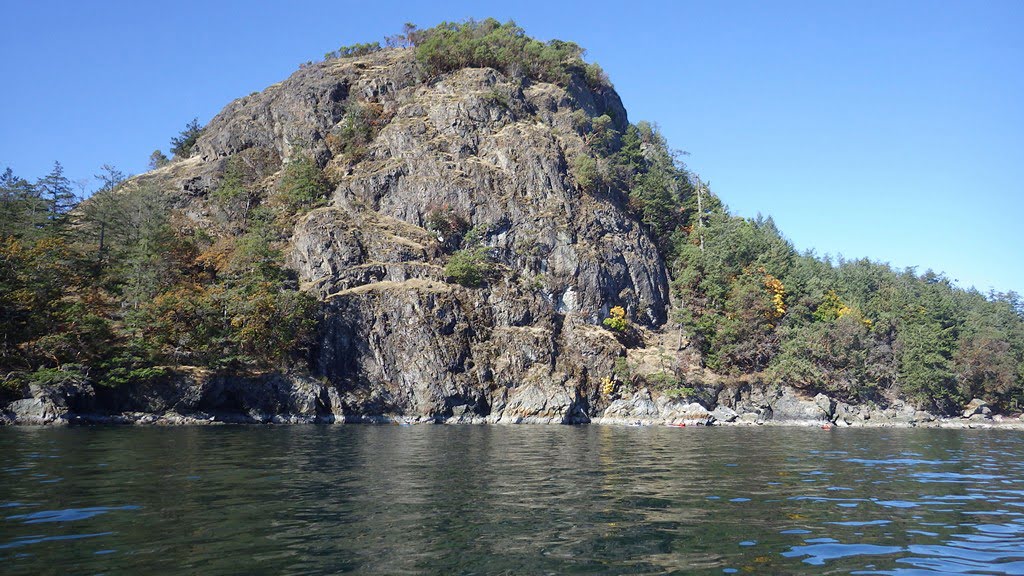 ---
Telegraph Bay to Gordon Point
by Jane Jacek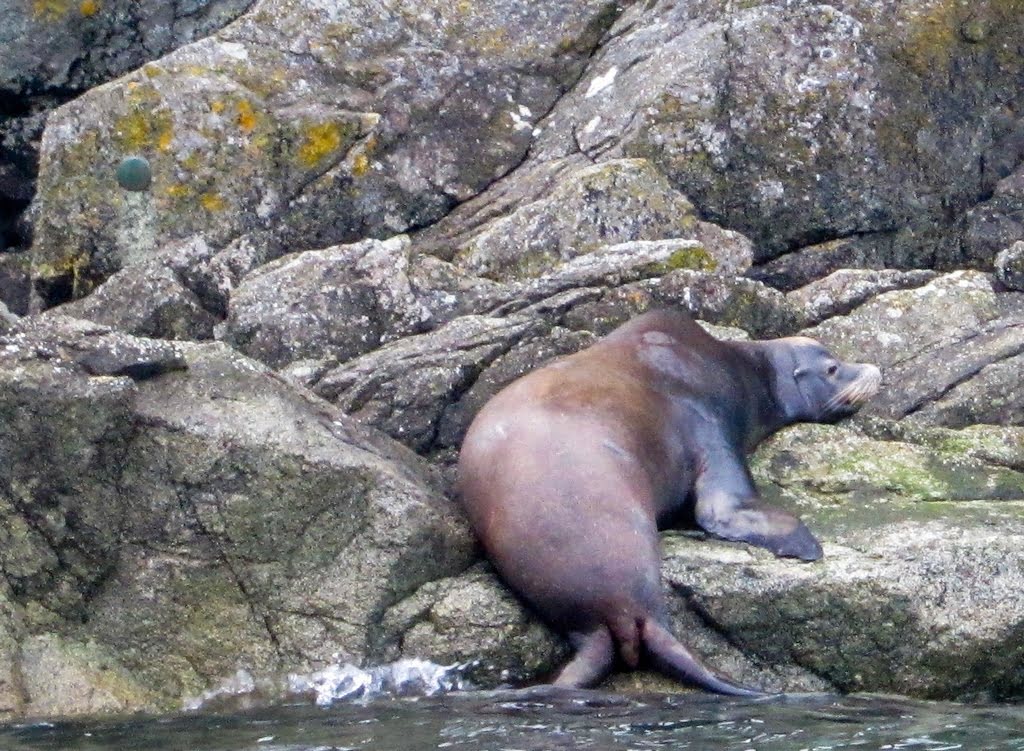 Light Paddle October 18, 2023
One of My Favourite Paddles. Seven paddlers pushed off on a high tide. A true autumn paddle with a crispness in the air, fog in the distance, fabulous colours and a sprinkle of rain. Wildlife sightings were one of the highlights of this trip. On the paddle out we had to change course as one stellar sea lion swam right toward us. Close by three river otters slipped into the water.
We chose to paddle to Margaret Bay. The bonus was seeing a large bald eagle feasting on fish, and being able to paddle right up to the old salt water pool, due to the high tide. We also saw a second larger stellar sea lion.
Winds picked up as we made our way back, but the river otters, and the sea and shore birds did not seem to be bothered by it. The stellar sea lion on the other hand decided he needed a rest.
As every paddle is a cleanup paddle we retrieved a few wandering floats and their related rope.
A sustained high tide allowed for an easy carry from beach to load up our kayaks, after a fabulous paddle. A few of us then enjoyed lunch at the pub in Cadboro Bay.
Thanks to paddle leader Greg Rooney!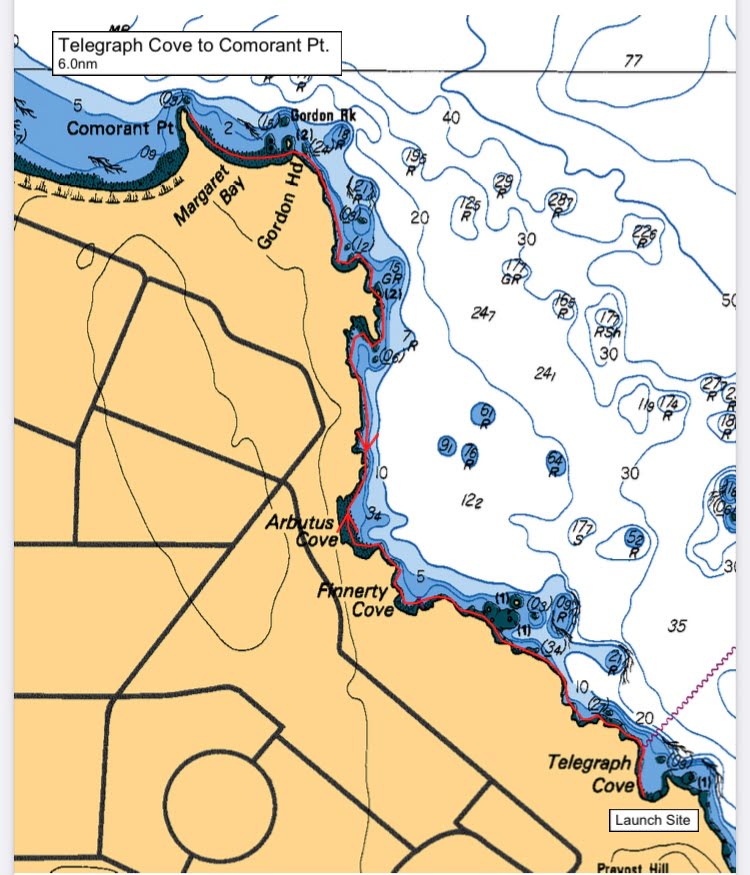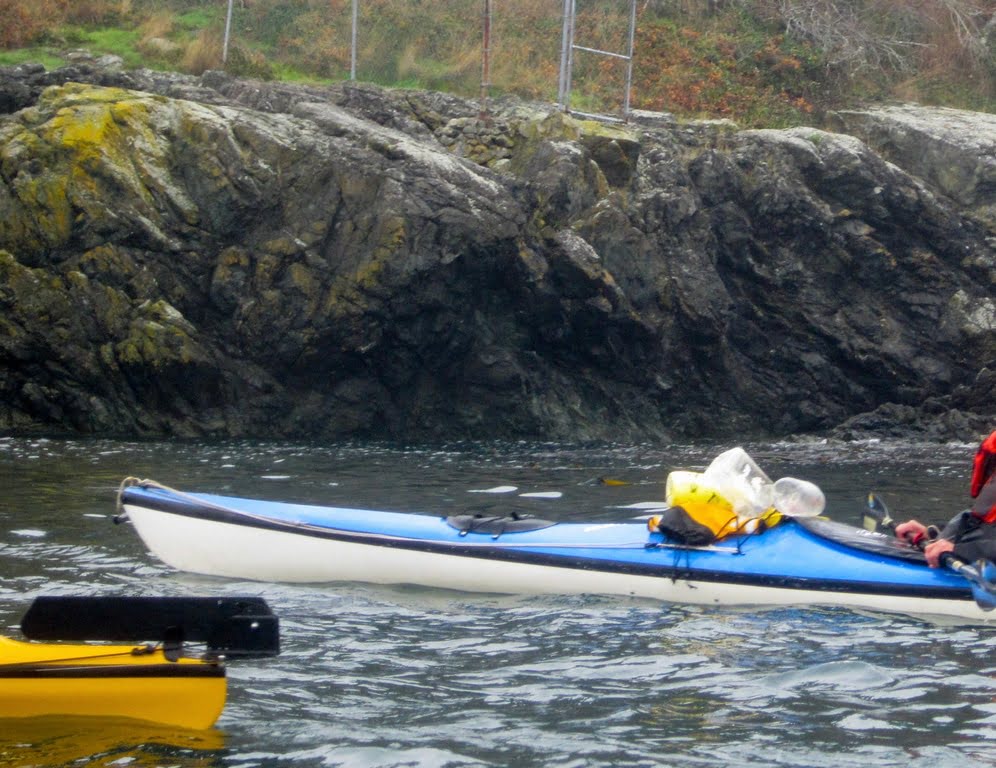 ---
Siska Non-Organized Trip Reports

Kyuquot 2023
by Alan Campbell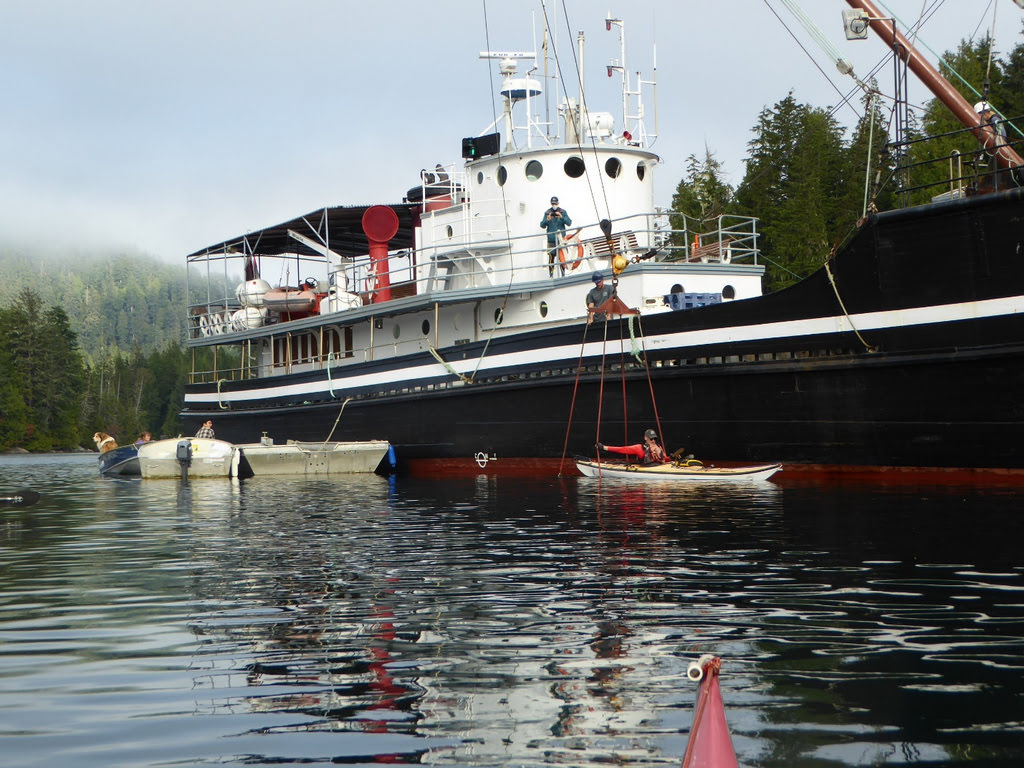 Take the MV Uchuck to Kyuquot and Paddle the Mission Group of Islands! Do you want to experience paddling on the NW Island coast, but don't have the time or inclination to undertake a long kayak trip to get there and back? The MV Uchuck is for you!
A group of us sailed from Gold River to Kyuquot on the Uchuck, paddled for an hour to our Spring Island campsite in the Mission Group where we stayed for a week, hiking and paddling the area, before returning to Kyuquot and sailing back to Gold River on the Uchuck. Here are some things we learned during our trip, and some related photos – see if you can match them up…..
---
Snorkelling adventures around VI and the Gulf Islands
by Roger Botting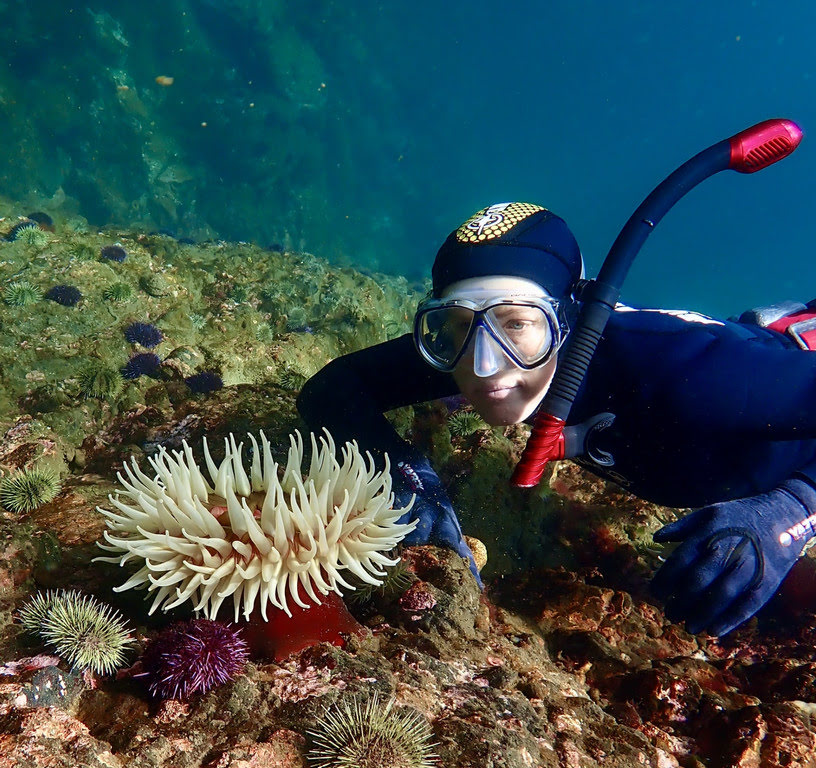 Victoria Natural History Society presents: Sara Ellison
Nov. 27 2023 7:30pm, UVic campus, Elliott 162 (non-members welcome).
Snorkelling and shallow freediving are amongst the greatest pleasures in my life, and I am blessed to live just minutes from the Pacific Ocean. Whilst you might not associate these cold Canadian waters with a snorkel destination, there is abundant underwater life in the kelp forests and on the rocky intertidal reefs. Over 25 species of seastars (including some of the largest in the world), many tens of outrageously colourful nudibranch species, anemones, corals (yes, we have corals!) and of course the signature giant Pacific octopus. I have seen over a hundred species whilst snorkelling around Vancouver Island and the Gulf Islands.
---
Bears - Food Safety
by Lynn Baier
Here is a good one for you wilderness campers to keep your food safe from bears. Thanks to Deb Leach for sending this article my way.
https://intothebackcountryguides.com/backpacking-skills/how-to-hang-a-bear-bag-the-right-way
---
Tips From The Trips
by Debbie Leach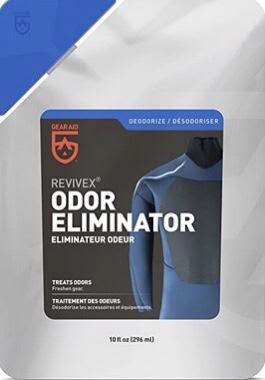 NASTY NEOPRENE ODOUR?
Look for Odor Eliminator or McNetts Mirazyme at a dive shop. Add a capful to 20L warm water and soak your neoprene boots, gloves and wetsuit for 10-15 min. then hang to dry without rinsing. Apply a more concentrated mixture (using a spray bottle) to coat your drysuit. Works like a charm according to KS.
---
Camp Cookery
by Lynn Baier
Indian Curries
Big thanks to Rob Z for this suggestion: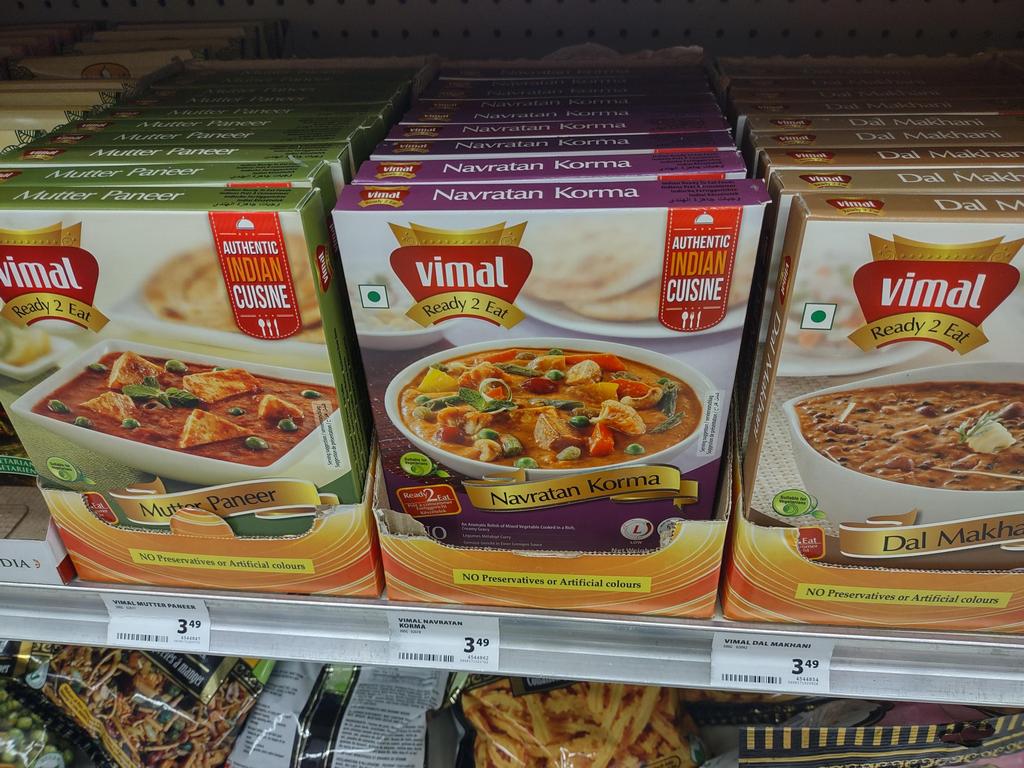 I ate several of these Indian Curries from London Drugs on my last trip. Very tasty, easy to prepare and cheap. About $3.50 each, and between the two brands shown, 10 different varieties, with quite different tastes textures and ingredients. Lentils, Paneer, chick peas… Supposed to be 2 servings, but I ate the whole thing with noodles for 1 meal. A 5 pack of noodles is 3.99 and there are different brands and flavours. Plain, spicy, shrimp….. Curries are boil in bag and noodles can go in the same small amount of water for 2 minutes. The curries are all vegetarian and good on their own, but I added fresh picked mussels which I steamed in straight sea water. Delicious! One could also add other fresh seafood or foil pack or canned, tuna, shrimp, chicken, crab etc.
About 1⁄3 the price of the dried camp meals from MEC and much more flavorful! A bit of bread and a cup of wine made for an easy and delicious meal on the beach
---
Kayak Friendly Lodging
by Debbie Leach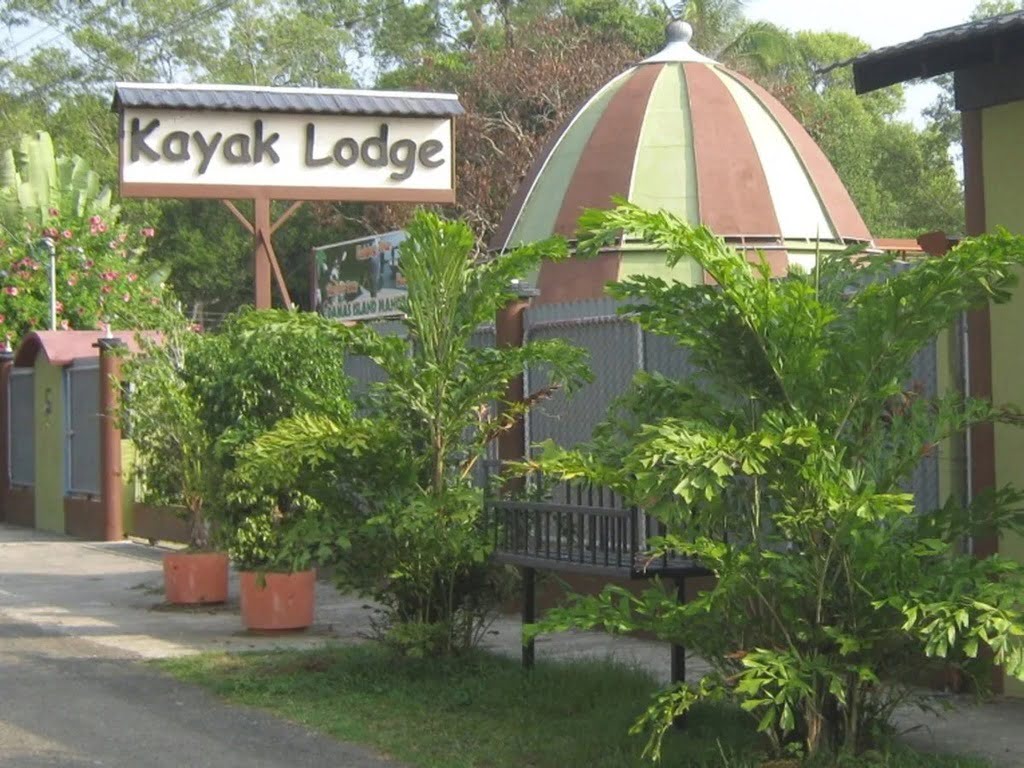 We know everyone is not a happy camper, so a group of us developed kayakfriendly to profile other accommodations. If you have stayed at lodgings that were good to launch and land from for kayak tripping, please let us know.
Contact Debbie…director3@siska.ca
---
BC Marine Trails News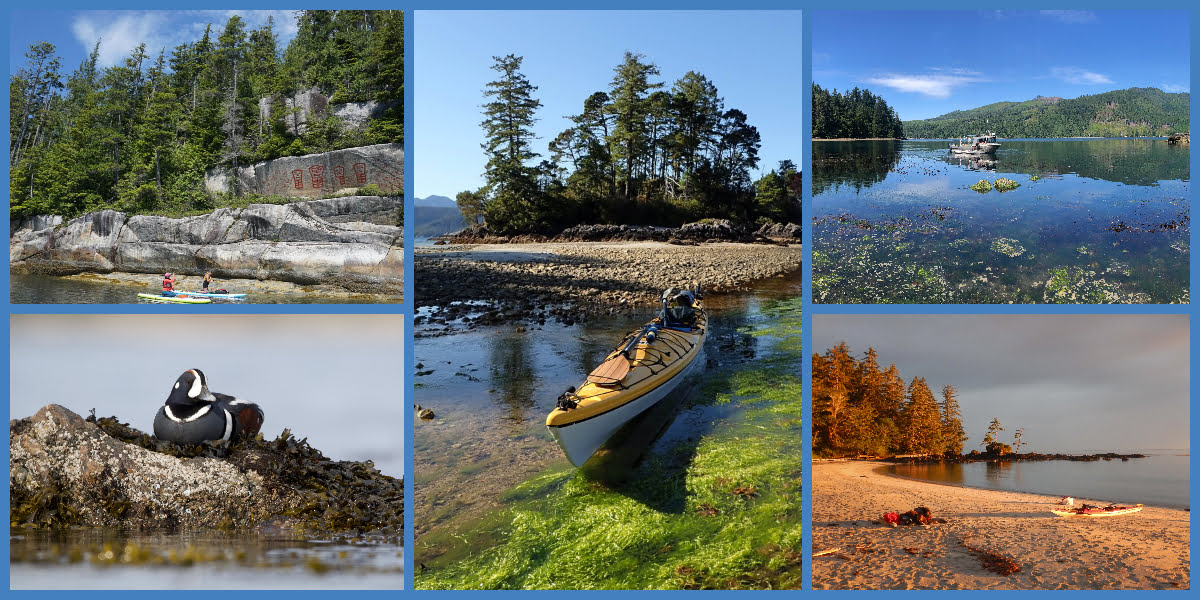 BCMT October Newsletter
BCMT AGM - Nov 25 - Save the Date - BC Marine Trails AGM & Special Presentation
New Speaker Event Tomorrow! - Nov 2 - JF Marleau's Arctic Expedition 2023
---
To Buy or Sell
For Sale:
Wanted To Buy:
---
SISKA's Kayak Skills Course Partners
There are some fine discounts available from our kayak skills course partners for SISKA members who sign up for their skills training programs. Have a look HERE
Our partners are: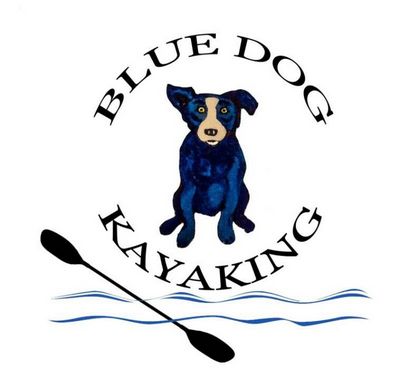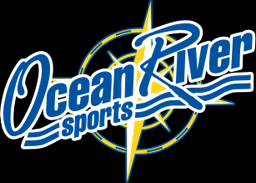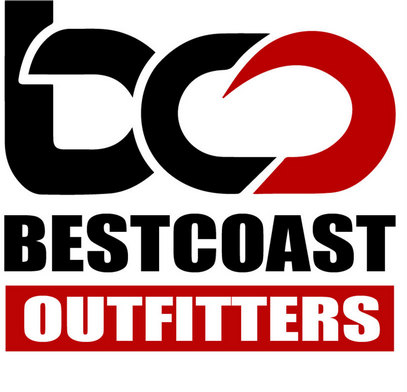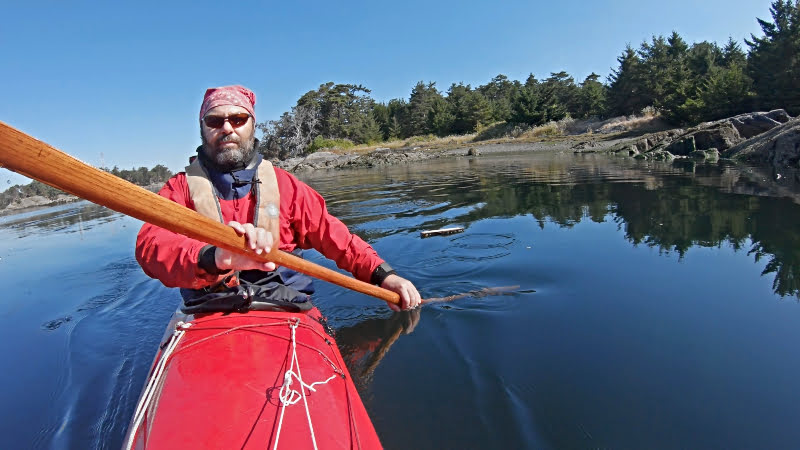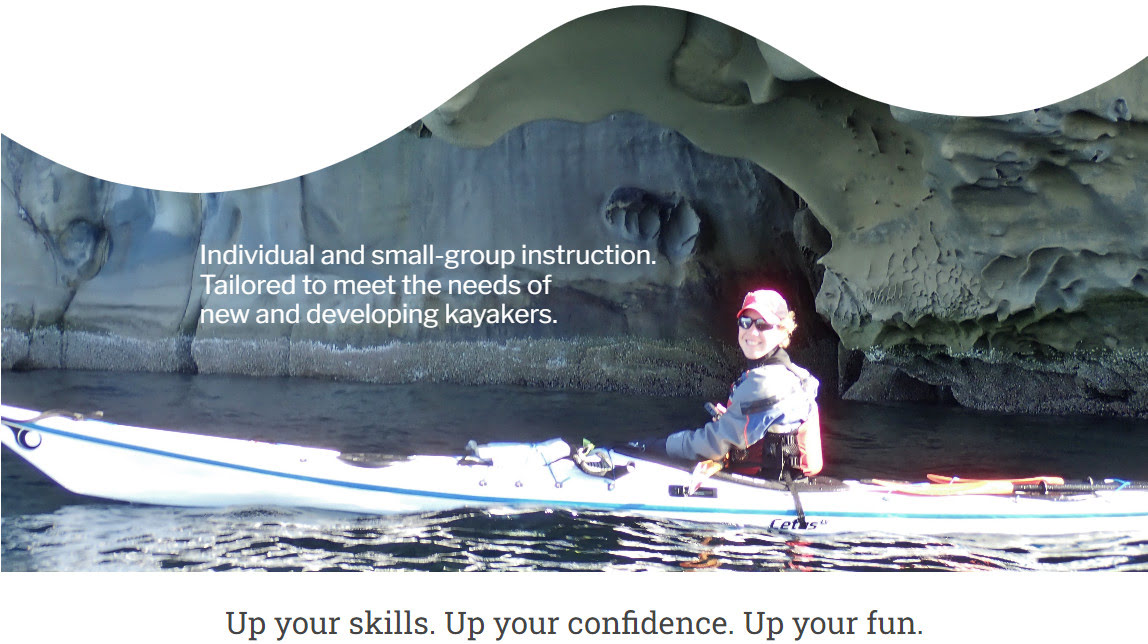 Related Posts
December 2023 | October 2023 | September 2023 | August 2023 | July 2023 | June 2023 | May 2023 | April 2023 | March 2023 | February 2023 | January 2023 | December 2022 | November 2022 | October 2022 | September 2022 | August 2022 | July 2022 | June 2022 | May 2022 | April 2022 |