Introduction
Thanks to those members who contributed photos and materials. After enjoying a SISKA event or paddle, please consider sending a short (100-150 words) summary article; for more information, contact one of us, newsletter@siska.ca . If you would like to start a regular column, please let us know!
Jane Jacek (SISKA president) and Tony Playfair (editor)
---
Convenient Links
PPPS: Siska's Newsletter Archive - Mailchimp or Siska Newsletters Backup
PPPPS: Rocky Point Demolition Blasting Notices
---
Upcoming SISKA Events
Sunday, May 07th, 2023 - 9:30 AM to 3:30 PM - Relaxed Paddle - Willows Beach to Oak Bay Intertidal Exploration Paddle
Sunday, May 07th, 2023 - 6:30 PM to 8:30 PM -
Saturday, May 13th, 2023 - 9:30 AM to 3:30 PM - Energizer Paddle - Spirit Bay to Whirl Bay (NEW MEMBERS PADDLE) Paddle
Saturday, May 20th, 2023 - 9:30 AM to 3:30 PM - Relaxed Paddle - Amherst to Intertidal Exploration Paddle
Saturday, May 20th, 2023 - 9:30 AM to 3:30 PM - Energizer Paddle - Cedar to Valdez Island Paddle
Sunday, May 21st, 2023 - 9:30 AM to 3:30 PM - Relaxed Paddle - Willows Beach to Intertidal Exploration (proposed) Paddle
Sunday, May 21st, 2023 - 6:30 PM to 8:30 PM -
Wednesday, May 24th, 2023 - 7:00 PM to 9:00 PM - Monthly Meeting
Thursday, May 25th, 2023 - 9:30 AM to 3:30 PM - Light Paddle - VCKC Clubhouse to Portage Inlet Paddle
Saturday, May 27th, 2023 - 9:30 AM to 3:30 PM - Energizer Paddle - Maple Bay Rowing Club to Genoa Bay Paddle
Sunday, May 28th, 2023 - 9:30 AM to 3:30 PM - Energizer Paddle - Whiffin Spit to Cabin Point Paddle
Sunday, June 04th, 2023 - 9:30 AM to 3:30 PM - Relaxed Paddle - Oak Bay Marina to Intertidal Exploration Paddle
Saturday, June 10th, 2023 - 9:30 AM to 3:30 PM - Relaxed Paddle - Telegraph Cove to Margaret Bay (NEW MEMBERS PADDLE) Paddle
Sunday, June 11th, 2023 - 9:30 AM to 3:30 PM - Energizer Paddle - Oak Bay Marina to Discovery Island Paddle
Tuesday, June 13th, 2023 - 9:30 AM to 3:30 PM - Relaxed Paddle - Oak Bay Marina to RAFT UP Paddle - Oak Bay's Offshore Islands Paddle
Tuesday, June 13th, 2023 - 9:30 AM to 3:30 PM - Relaxed Paddle - Oak Bay Marina to Cadboro Bay Paddle
Wednesday, June 14th, 2023 - 9:30 AM to 3:30 PM - Energizer Paddle - Spirit Bay to RAFT UP Paddle - Becher Bay to Whirl Bay Paddle
Wednesday, June 14th, 2023 - 9:30 AM to 3:30 PM - Relaxed Paddle - Spirit Bay to Becher Bay 360 Paddle
Thursday, June 15th, 2023 - 9:30 AM to 3:30 PM - Energizer Paddle - VCKC Clubhouse to RAFT UP Paddle - Victoria Waterway Loop Paddle
Thursday, June 15th, 2023 - 9:30 AM to 3:30 PM - Relaxed Paddle - VCKC Clubhouse to Upper Gorge Waterway/Portage Inlet Paddle
Saturday, June 17th, 2023 - 9:30 AM to 3:00 PM - Relaxed Paddle - Island View Beach to Crabbing Paddle (proposed)
Thursday, June 22nd, 2023 - 9:30 AM to 3:30 PM - Light Paddle - Brentwood Bay Ferry Wharf to Todd Inlet Paddle
Saturday, June 24th, 2023 - 9:30 AM to 3:30 PM - Relaxed Paddle - Cooper Cove to Sooke Harbour NEW MEMBERS PADDLE Paddle
Sunday, June 25th, 2023 - 9:30 AM to 3:00 PM - Energizer Paddle - Island View Beach to Darcy Island
---
Upcoming NonSISKA Events
---
Community Events of Interest
---
New SISKA President
by Fred Pishalski
Our new SISKA President, Jane Jacek, is a paddler extraordinaire and knows how to keep her head above the water. We wish her all the best as our new club president.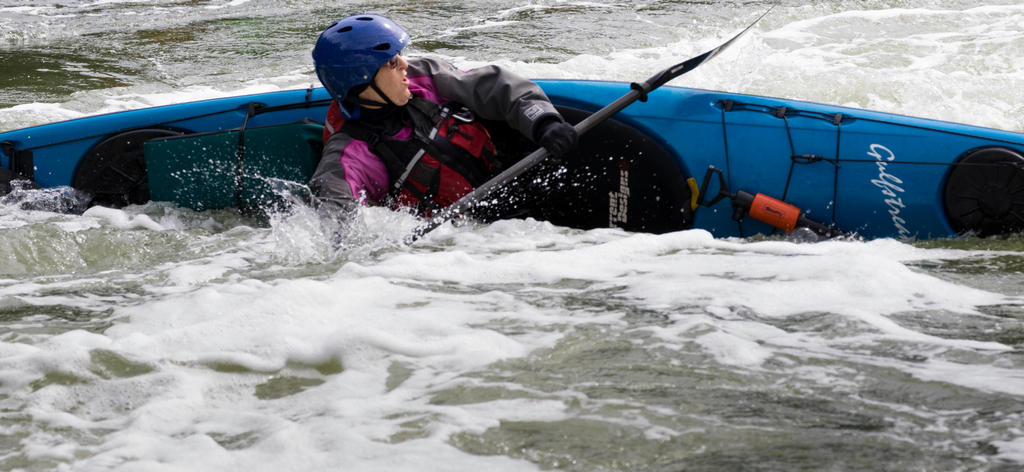 ---
Thank You Alan Campbell
by Debbie Leach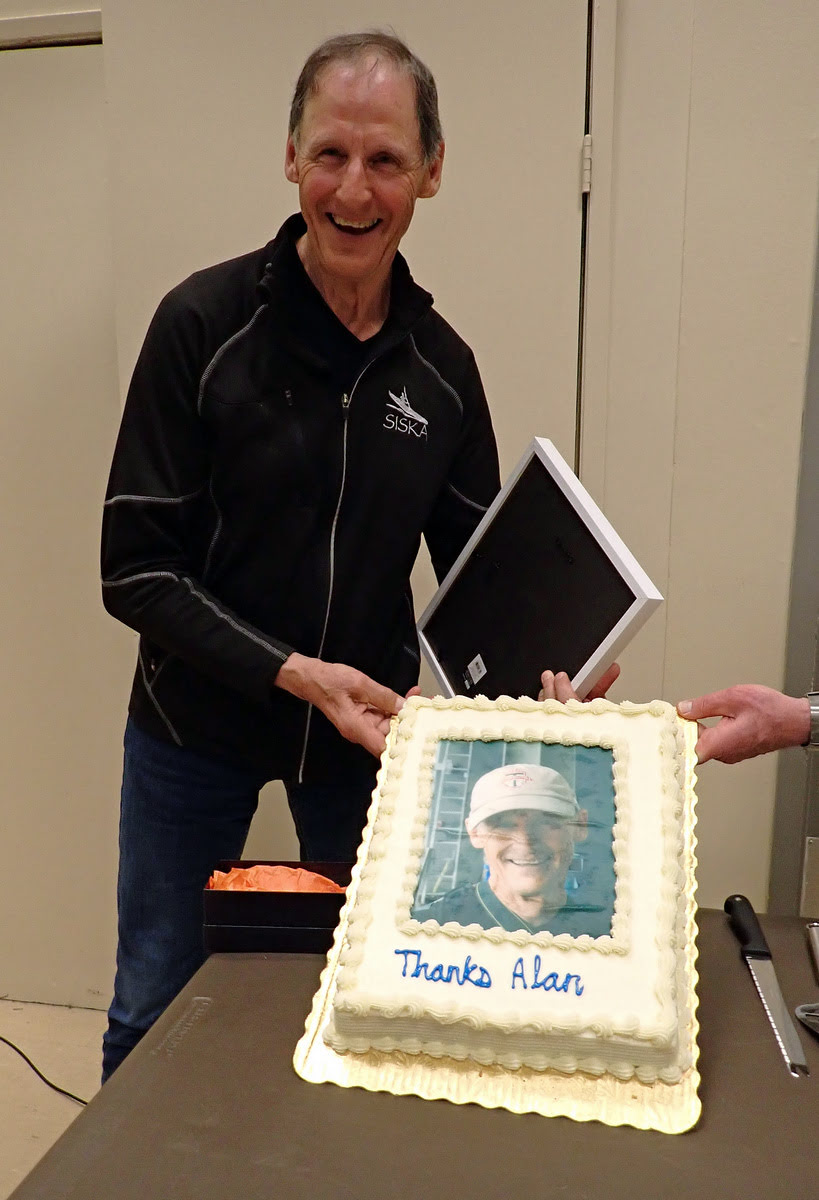 When he stepped down as SISKA President, Alan said it had been a privilege; then he received a well-deserved standing ovation from the AGM assembly. After 2 years as Director at Large, he served 4 years as Vice President often stepping up when President Mike Jackson was away; then 4 more in the top job during the uncertainties of the pandemic. His stick handling of "Spring Training" for 5 years was a win-win for paddlers and kayak training businesses.
Having led 47 SISKA paddles over the years, he delighted in meeting newbies on oodles of New Members Paddles. His attention to detail, story telling and showing off points of interest are legendary.
Readers will know how well Alan communicated to keep members up to date. In addition to capably chairing executive and general meetings, Alan handled countless zoom meetings, clinics and workshops. His enthusiasm for continuing as a Christmas Elf after years as the Chief Elf never waned. His contributions are too numerous to mention.
The picture shows Alan with his celebratory cake, holding his certificate of appreciation with his kayak "hood ornament" harbour seal in the gift box.
---
"Retiring" from the Board to Paddle More!
by Alan Campbell
My 10 years on the Board has been terrific, but now it's time for me to paddle more and leave the administration to a very capable and renewed group of SISKA Directors, led by Jane Jacek, as Club President.
SISKA has attracted so many amazing people, passionate about safe sea kayaking in the ocean waters of Vancouver Island and the BC Coast and committed to sharing that passion with others. Some have become my personal heroes, living life to the full and sharing that experience with the rest of us.
A little overcome with emotion in the moment, at last week's monthly meeting I said simply that it had been a great privilege for me to serve on the SISKA Board and support our outstanding club. So true.
Working on lots of terrific projects and activities with many of you, whom I consider not just paddling buddies but also friends, has been the highlight of my life since I retired from paid work.
If you aren't aware of it already you will soon learn that SISKA is an exceptional kayak club and all of us are fortunate to have such an effective network promoting and supporting our recreational activity.
So, let me assure you that I plan to continue to be a club member/paddle leader/presenter, and hang out with all of you for many years to come!
Happy paddling!
Alan
---
Siska May General Meeting Agenda - May 24, 2023
by Fred Pishalski
Come join SISKA, for the last monthly meeting until the fall, on May 24th at 7:00pm at the Garth Homer Centre at 813 Darwin Avenue (near Saanich City Hall).
Our speakers that evening are two of our own, Dan Paxton Dunaway and Karen Christie. Both are established professional writers and will be speaking about their individual works.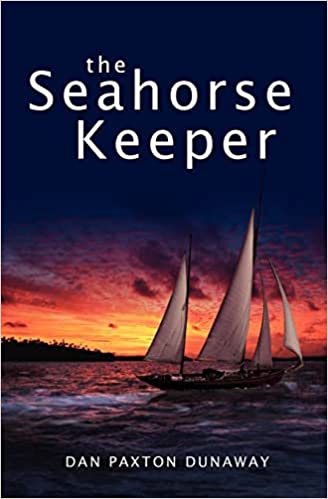 Dan Paxton Dunaway grew up in a ranching family in the Cariboo. He discovered the ocean in his teens which began a lifelong journey. His first book, The Seahorse Keeper draws heavily from his ocean sailing days. He married and homesteaded in Bella Coola, raising two children and starting a community newspaper.
Dan's second book Heart Like a Wing continues the theme of self-discovery but is told through an orphan girl who becomes a bush pilot in Saskatchewan—go figure! It made the list of "100 Best Books for Teens in Canada." In his senior years the author re-invented himself as a triathlete, competing in over fifty triathlons worldwide including Ironman Canada three times. He is currently working on a book of short stories. Adventures of an Author - Dan Paxton's Official Website.
In her first 66 years, Karen Christie lived and worked on 6 continents, moving at least 32 times. Every decade provided unique opportunities for a rich and rewarding life. Karen's 20s took her from Norway and northern Canada to Down Under, circling the Pacific Ocean, both by plane and bicycle. By the end of that decade, Karen had learned to say, "Yes!" to life, and, "No!" to fear. This set her up with work assignments for the next four decades in these challenging places: famine-ridden Ethiopia in her 30s, post-conflict Bosnia in her 40s, war-torn Kandahar and Kabul, Afghanistan in her 50s and 60s, and Haiti after its horrific 2010 earthquake.
Karen will share highlights from her recently published book, Six Continents Over Five Decades: An Intrepid Woman's Memoir.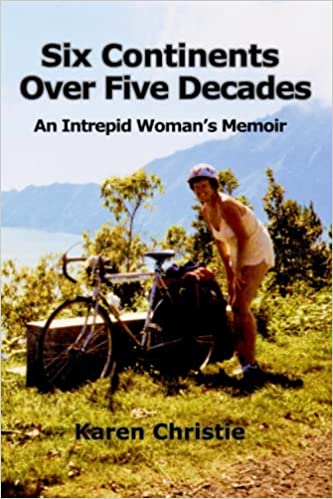 ---
Many Thanks To Willi Fast For Serving As A Director On Siska's Board!
by Alan Campbell
Willi Fast recently completed his second 2-year term as a Director on SISKA's Board and is moving on. Considering his accomplishments in the past few years we can hardly wait to see what Willi does next! Not many years ago Willi "retired" to Sidney-by-the-Sea from Alberta where he had already established a sports reputation as a skier, canoeist, runner and triathlete, focusing on endurance. He is an accomplished extreme cyclist (a Randonneur with many long continuous rides) and alpine hiker (the Rocky Mountains are there to be explored!). Once on Vancouver Island he fell in love with sea kayaking and soon excelled, gaining his Paddle Canada Level 3 and Level 2 instructor certification, and taking on many paddle leading, kayak tripping and paddling skills instruction responsibilities. Willi helped SISKA reorganize coordinator roles to better link club instructors and focus on skills training both in the pool and on the ocean, and also served as Instructor Coordinator on an interim basis. Willi developed and used a new instructional process, successfully combining remote learning, pool practice and ocean paddling skills development for rough water training and Paddle Canada courses. Willi also guides and teaches with SKILS. While on the Board Willi conducted an online survey of members' interests/concerns and the results helped all SISKA coordinators fine-tune annual plans for paddling, educational and social activities for our growing club membership. Willi is also widely recognized for his exceptional musical abilities, happily playing his guitar, composing and leading us in singing new SISKA kayaking lyrics to well-loved tunes. We all hope to paddle and sing with him for years to come! Here are a couple of links to Willi's Xmas song stylings, one at RVYC pre-Covid and the other on Zoom from his home:
https://drive.google.com/file/d/1-es-kUHYfoSmzWP5wRRPTBGEkqjaCWG6/view?usp=sharing
https://drive.google.com/file/d/1EHjlmgi_TQYvwY3LYc41lkdlGqBUeKzT/view?usp=sharing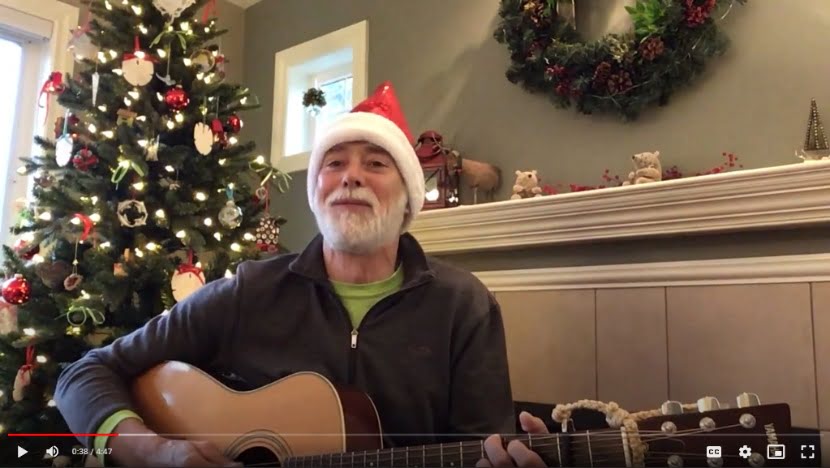 ---
Many Thanks to Ali Morham for Coordinating our SISKA Instructors 2022-23!
by Alan Campbell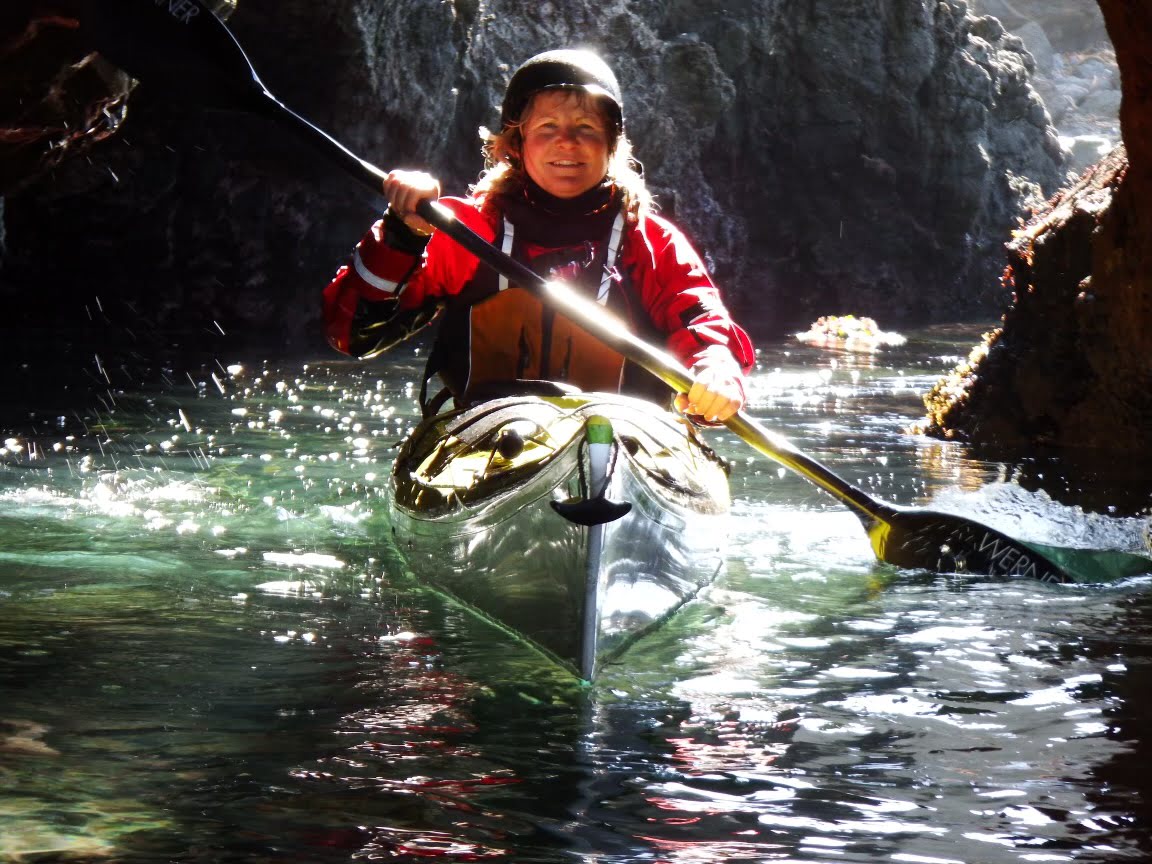 Alison (Ali) Morham is a busy person who gets a lot of things done and makes it look easy! She has loads of energy, a perennially sunny disposition, and a gift for communicating and organizing – a formidable combination. Over the past year Ali has successfully combined volunteering for SISKA as Instructor Coordinator (plus instructing herself) with teaching/coaching for Ocean River, keeping up with her far flung family members and indulging her passion for kayaking in northern (Island, BC, Yukon) and southern (Baja, Mexico) waters. Ali began last year by polling all of our club instructors and then organized refresher workshops for them with Gordon Brown (leadership and paddling), Yves Aquin and Patti Stevens of Go Kayak (teaching rolling) and Lee Richardson of Best Coast (Paddle Canada Instructor Recertification). In addition, she organized a meeting for our almost 20 paddling instructors to get together and discuss issues of mutual interest. Thanks so much, Ali, for all you have done for SISKA over the past year! You are a hard act to follow!
---
Comox Valley Paddlers Raft Up
By Debbie Leach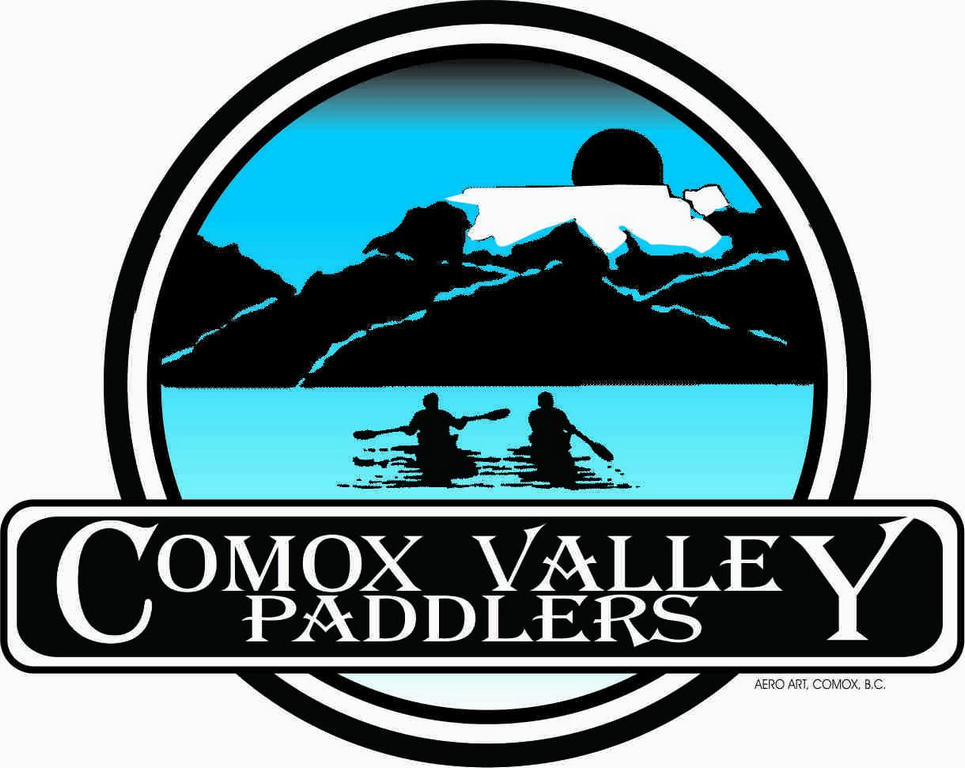 Wilf Craats and Helen Koziol invite you to RAFT UP with Comox Valley Paddlers from July 11-13.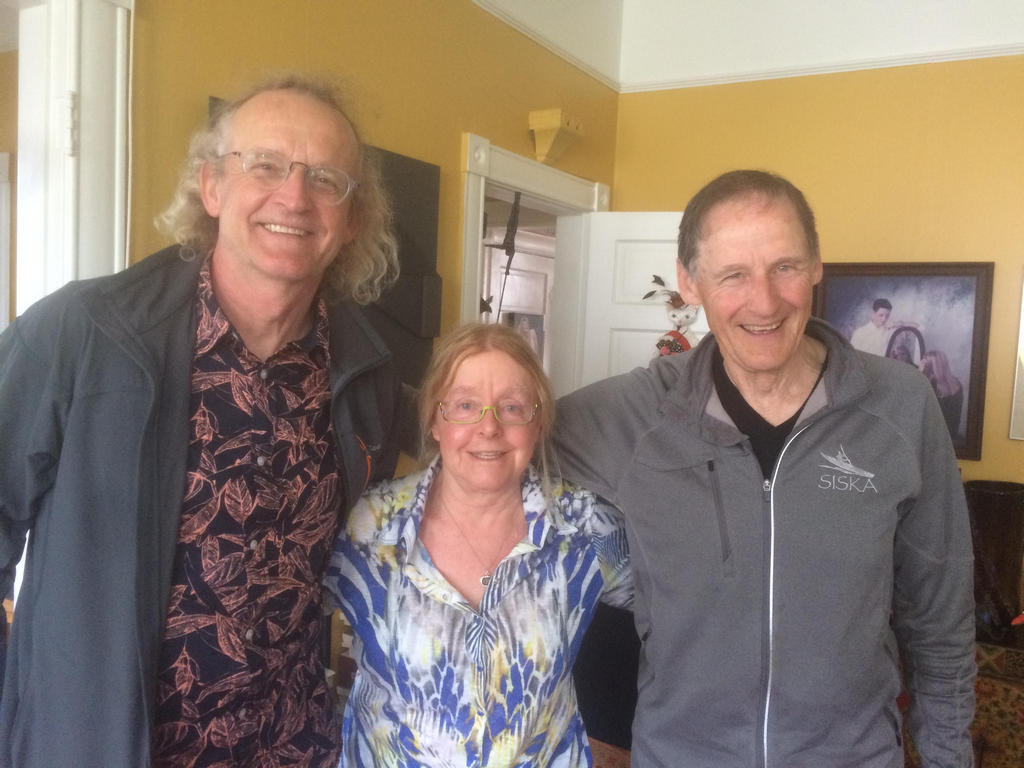 Consider bringing your bike and/or staying for the Island Music Festival. Helen and Wilf shared lots of their ideas with Alan Campbell and me.
For paddle details see -
https://mailchi.mp/69d0b30fad41/raft-up-2023-comox-valley-paddlers-and-siska-advance-notice
Register for the RAFT UP by June 20, 2023
1. Email Debbie Leach. director3@siska.ca
2. Pay $20 deposit for the event. Your deposit will be returned via PayPal after you have participated in the Raft Up.
https://www.paypal.com/cgi-bin/webscr?cmd=_s-xclick&hosted_button_id=TT4PKZU765CFW
Cheers, Debbie
---
SISKA Level 1 2023 Course Report
by Elizabeth Purdon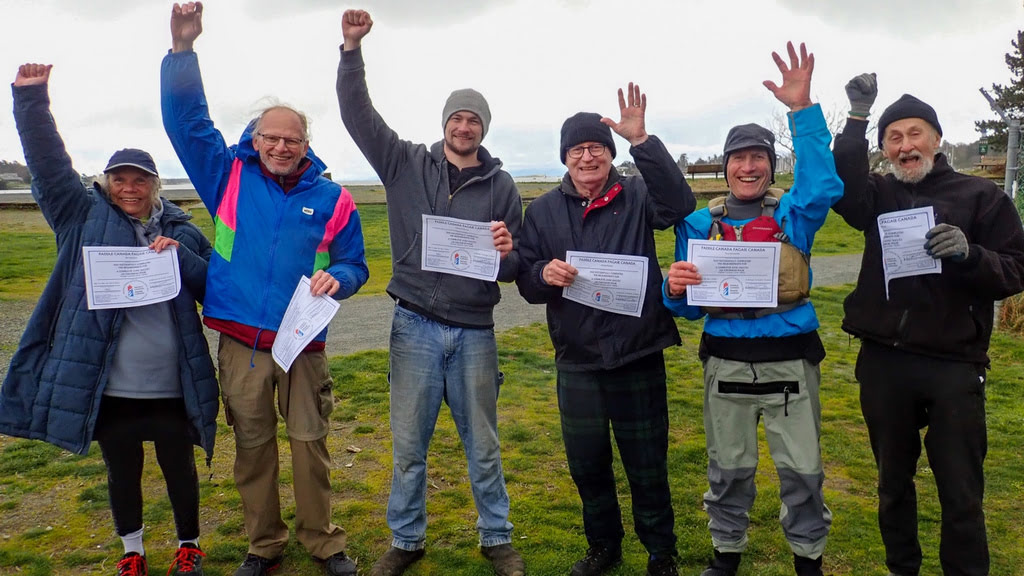 Here are SISKAs latest Paddle Canada Level 1 kayakers, coached by Sean Nixon and Elizabeth Purdon. Bev, Randy, James, Pat, Tony and Jim are a hardy lot! They took to the waters of Cadboro Bay on March 19 and April 2 as well as Crystal Pool on March 26. They all made great progress in their various strokes and general kayaking skills. We had a pool session to practice re-entry skills and then in six degree rainy and windy weather they were all able to complete their self and assisted rescues. Now they are well set up for spring and summer paddling. Well done team!
---
Camp Cookery
by Lynn Baier / BJ Porter
Thanks to BJ Porter for this ambitious food prep item.
Sprouting On The Go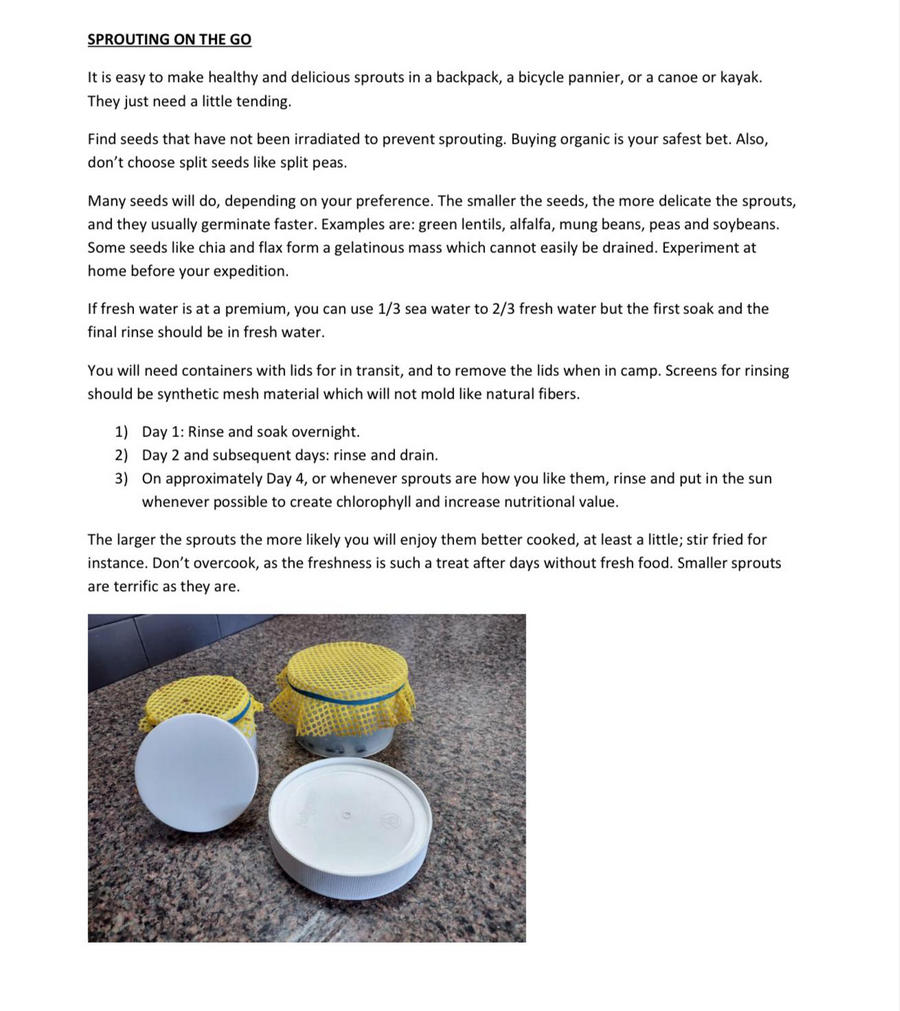 ---
Safety Items
Tip 1 - Roof Rack Corrosion
by Lynn Baier
I purchased my car in 2014 and of course the first order of business was to install a kayak rack. It has served me well but I noticed rust increasing on my fixed mount setup. The attaching bolt sheared right off finally, but I didn't notice how bad it was until attempting to disassemble it. After driving all over town and consulting many, the outcome is that it cannot be repaired. So what to do? My eventual solution has been to have a bolt run right through the rack and the roof of my car. It is never coming off, and I'm hopeful that the same rot doesn't happen to the front two towers. I am currently sitting waiting for my car and bracing myself to hear what the damages will be. I nearly always hose my car down after a paddle, but salt water is harsh. I don't remember being told to periodically take the rack off and give it a good look, but I would advise you to learn from my mistake. Even worse would have been for both sides to have come off at the same time going down the road.
Tip 2 - Kayak Towing Made Quicker
by Jennie Sutton / Bluedog Kayaking / Editor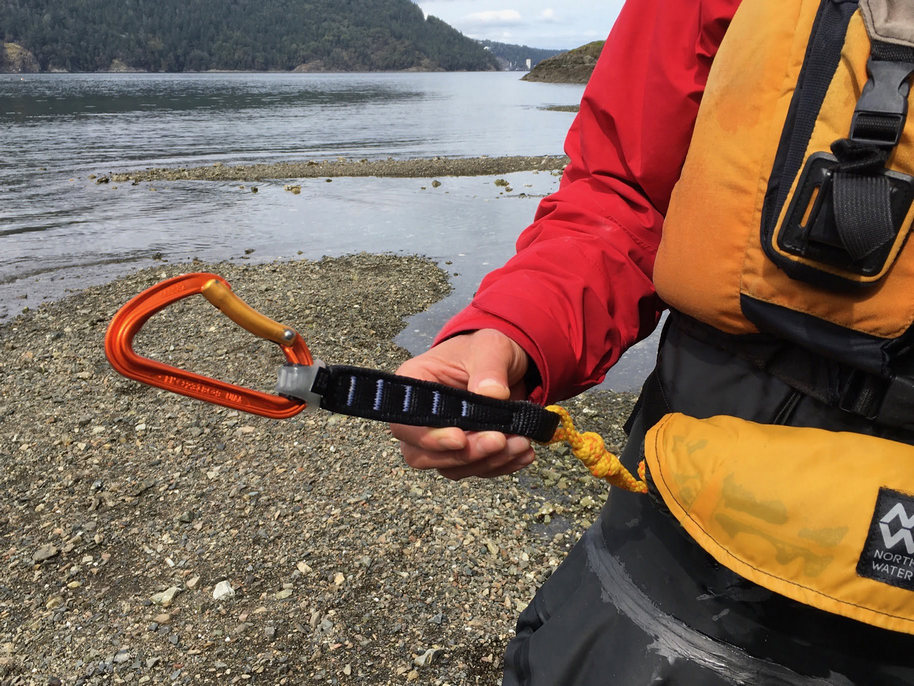 So you have your towing package ready to go when needed. You go to grab the carabiner and it's twisted or shifted around the rope and the wind or current takes you past the rescuee. Murphy's law strikes again! Try this tip originally from Bluedog Kayaking. Go to the climbing department at MEC and get a "Quick Draw". You get two carabiners and the "handle" part all for the price of two carabiners. This device keeps the carabiner straight and gives a nice handle grip to it. You don't have to grind the carabiner edge off either, it comes that way so it's easy on, easy off. The gate is also not stainless steel, it's aluminum just like the frame so corrosion will be slower compared to an aluminum frame and stainless gate.
---
Tips from the Trips
by Debbie Leach / GoKayak.ca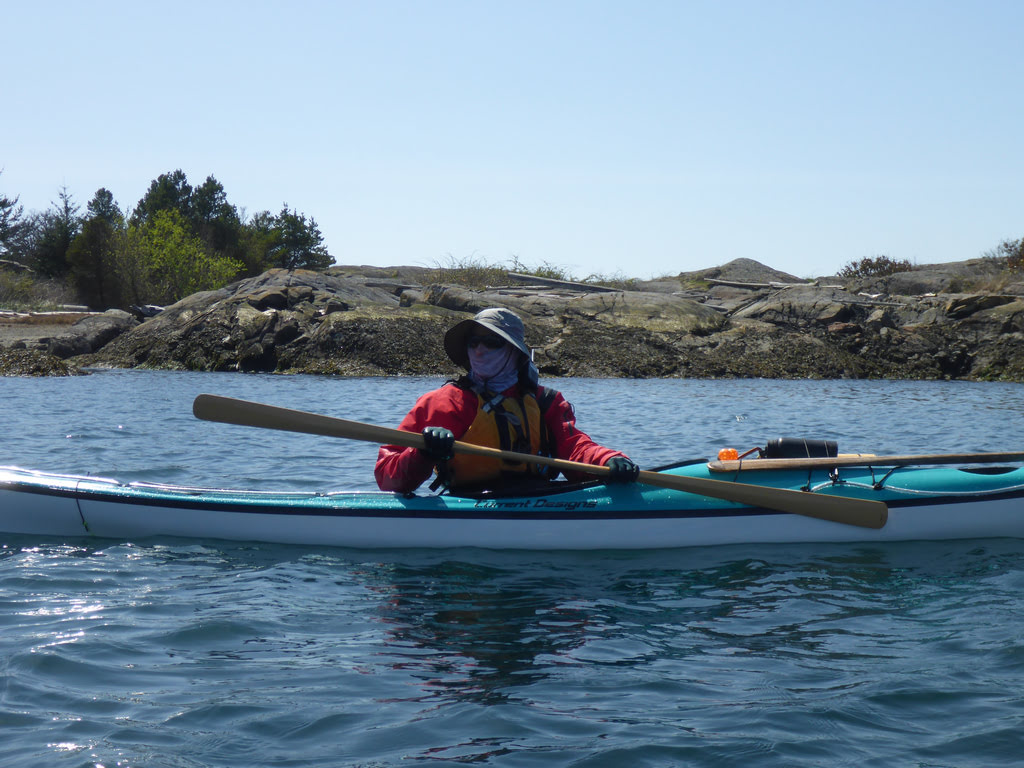 LOOK BEHIND YOU! To better see (masked) paddlers or surf waves behind you, press your paddle against your boat to help you twist around further.
---
Finding Drysuit Leaks
by Gary Jacek
Got a leaky drysuit? Find that leak the easy way. You will need:
Two 750ml water bottles that fit snugly in your wrist gaskets
One wide plastic container to fit snugly in your neck gasket. Bleach or Fitness Supplement containers work well.
One old bicycle inner tube—hint…bike shops give these away for free
One spritzer bottle filled with soapy water
One old shower curtain or similar
Aquaseal Glue—the same as you use to replace a drysuit gasket
Waterproof marking pen
Drill a half inch hole in the lid of your large plastic bottle.
Also drill some holes in the bottom of the large plastic bottle. Otherwise you'll only be filling the bottle, and not the suit.
Cut the inner tube nipple free of the inner tube, leaving enough rubber around the nipple to allow you to securely glue it to the OUTSIDE of the large plastic bottle lid while not overlapping the edges.
Center the nipple over the hole and glue the nipple TO THE OUTSIDE of the lid. (Not as shown in the photo) In this way you will avoid having to support the nipple while filling the suit.
Do what you can to clamp the glued pieces. Allow the glue to dry overnight.
Invert the suit so the inside faces the light of day. Close all zippers and watertight doors.
Insert the two small bottles into the wrist gaskets and the large bottle with lid attached into the neck gasket.
Lay the suit on your shower curtain.
Fill the suit with air. An air compressor really helps here as drysuits have far more volume than bike tires.
Spritz the suit with soapy water and use a marker to circle any place where bubbles form.
Dry the suit thoroughly and effect repairs.
---
Care about the Coast?
by Debbie Leach
Care about the Coast? Become a Coastal Caretaker!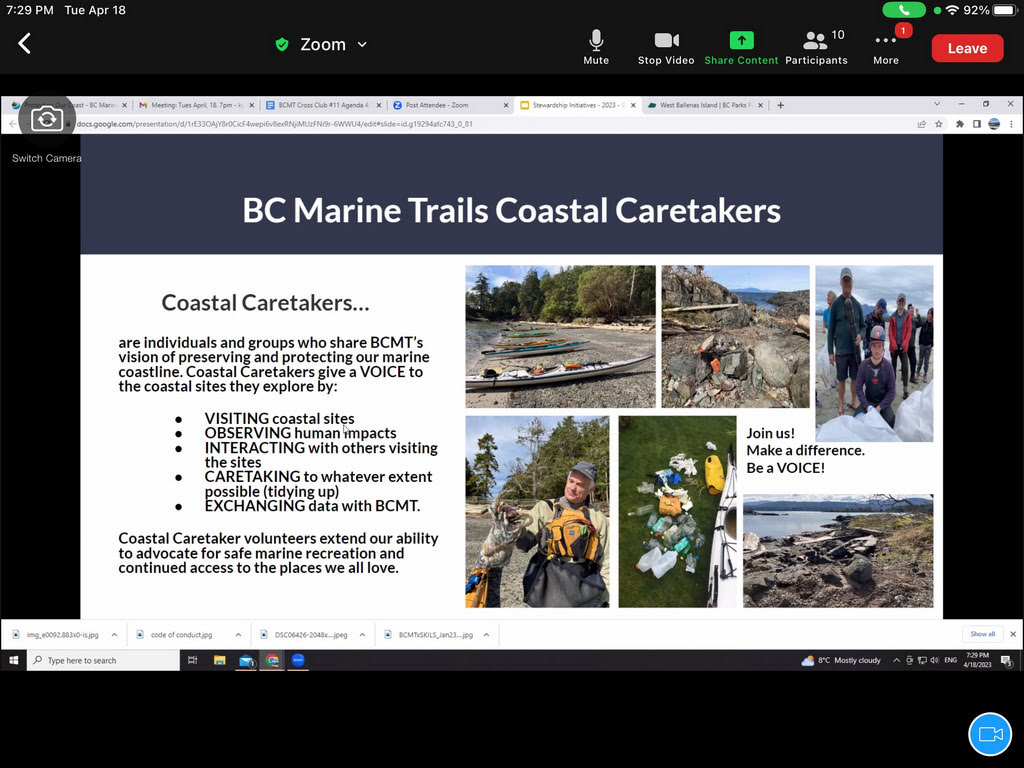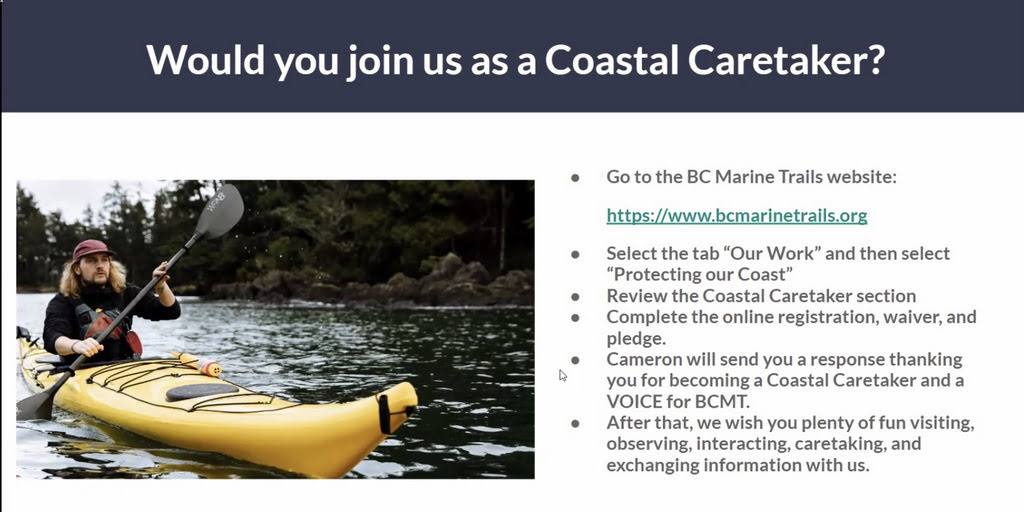 ---
BC Marine Trails News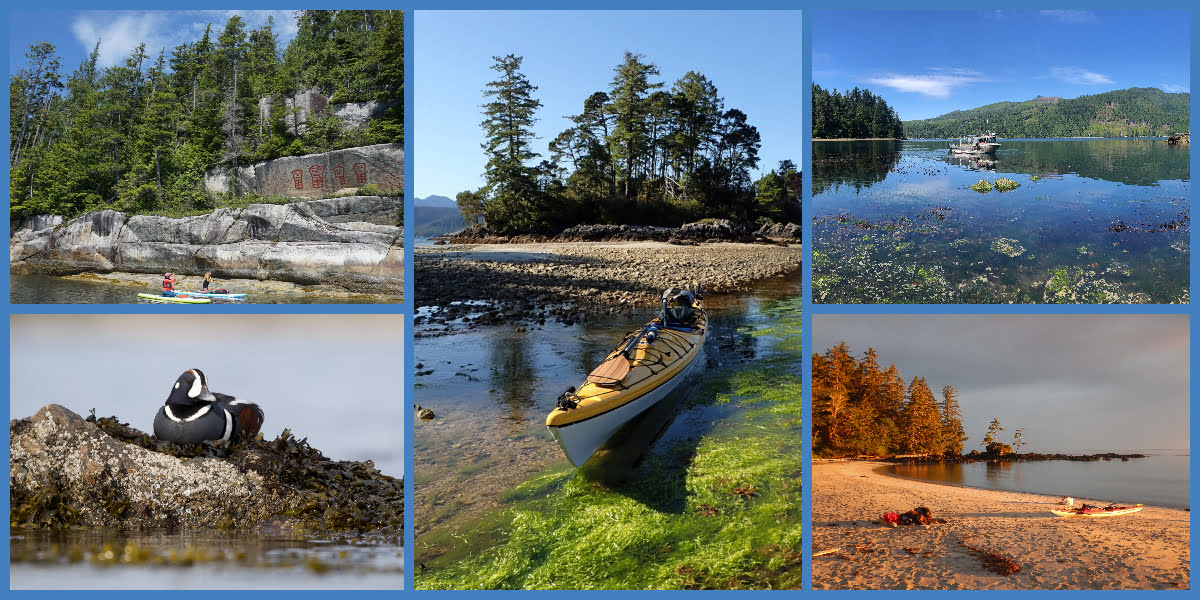 Special Request for Volunteers: Port McNeill
Kingfisher Wilderness Adventures has contracted with Kwikwasut'inuxw Haxwa'mis First Nations (KHFN) to build 12 tent platforms, two outhouses, a covered kitchen area, installation of bear boxes, and a kayak storage area (maybe just logs!). The camp will be for public and commercial use. Many of the camps within the Broughtons are commercial-only so this is a change of direction.
Volunteers are needed during two main periods of time in May: May 8th to 12th and May 15th to 19th. It is also possible to assist on the Fox Group Islands from May 3rd to 5th on preparatory type work. While carpentry skills are welcome, basic construction experience is all that is needed (that is, holding a board or putting in a screw with a tool). Lumber is already pre-cut to length.
This is not a kayaking adventure. Volunteers will be transported from Port McNeill. Check with Andrew Jones about more details regarding transport, food and accommodation.
There might be the option of additional accommodation and meals at Echo Bay or people can camp/cook their own meals at the site. Andrew needs to firm up volunteers by April 22nd, approximately. Please contact him directly at Kingfisher through his email andrew.jones@kingfisher.ca or call 250-956-4617 or 866-546-4347 for more details. Let Andrew know you are a BCMT member.
---
BC Marine Trails Newsletter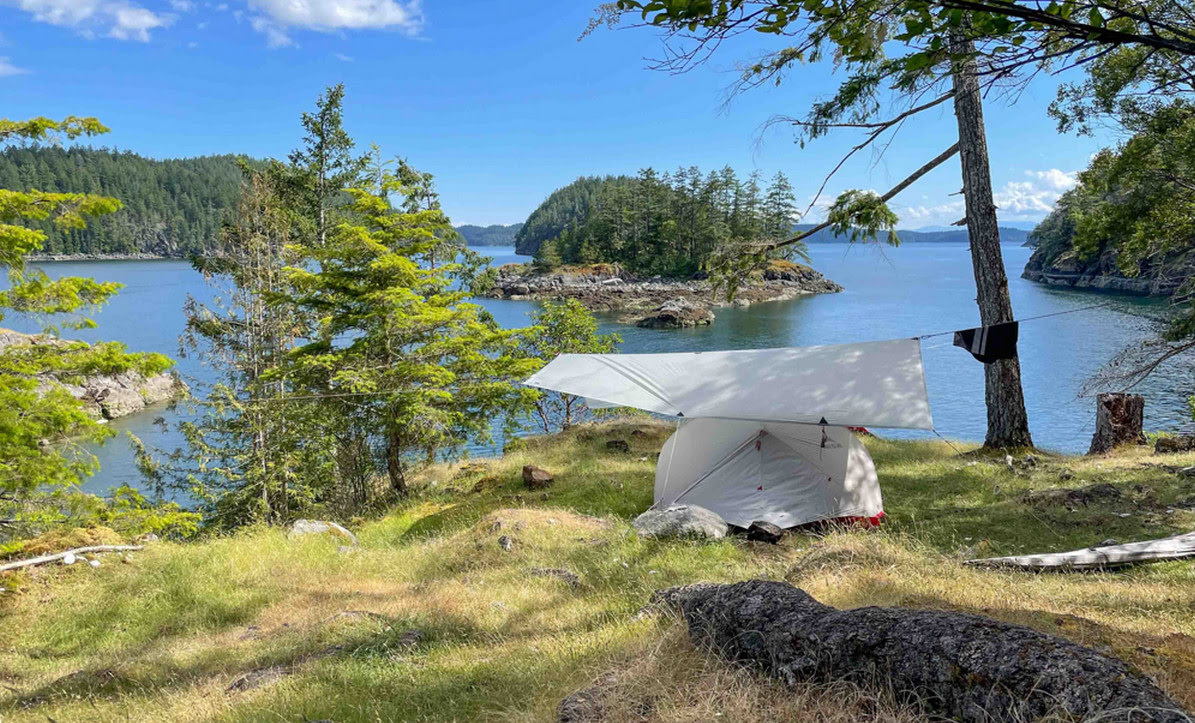 ---
Alex Sidles Reviews Of Kayaking Guidebooks
by Heather Jones / Gary Jacek
Thanks Gary!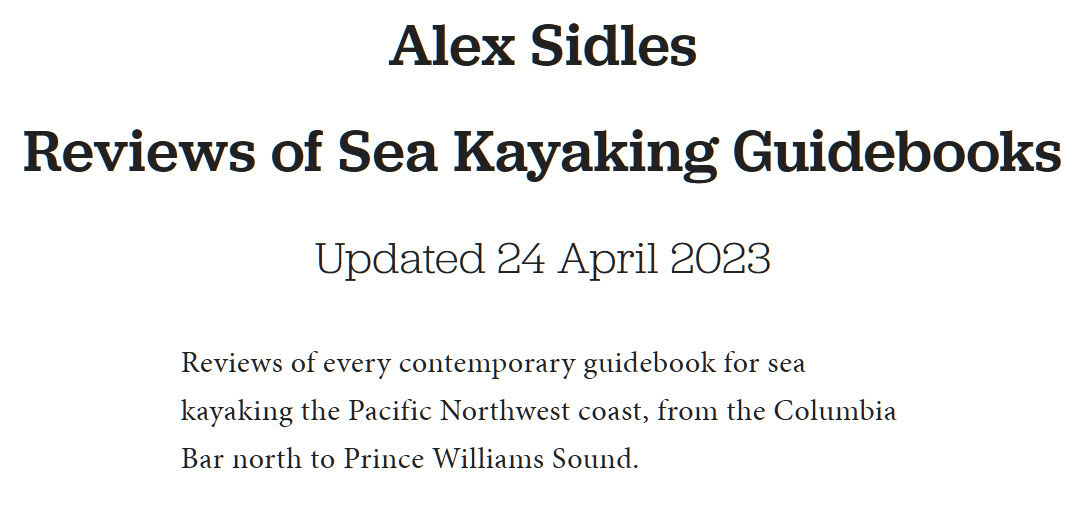 ---
To Buy or Sell
For Sale:
Wilderness Systems Tempest 170 kayak for sale. I bought it brand new last year. I bought and installed after-market thigh hooks and foot pegs for it for the best boat control and user experience (the original parts are available if needed). Asking for $2,200.00. Minbiao at 778-922-0008 or mbbshi@yahoo.ca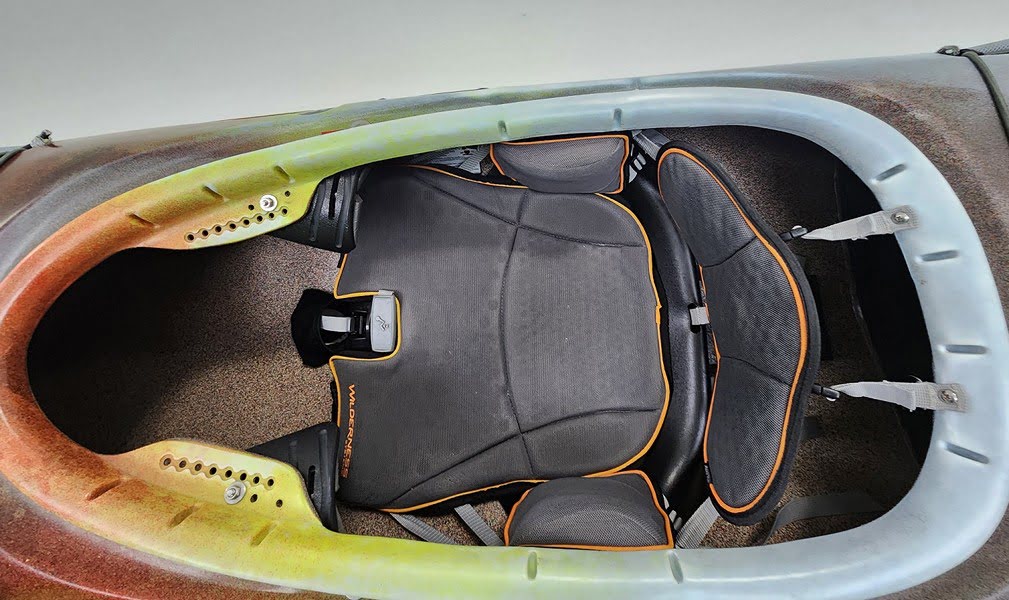 ---
Wanted To Buy:
---
SISKA's Kayak Skills Course Partners
There are some fine discounts available from our kayak skills course partners for SISKA members who sign up for their skills training programs. Have a look HERE
Our partners are: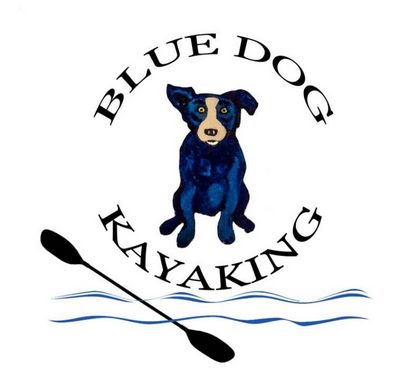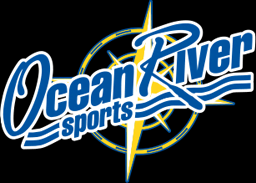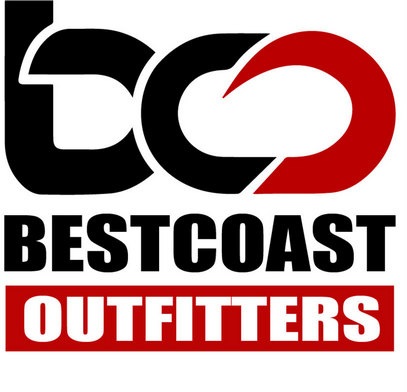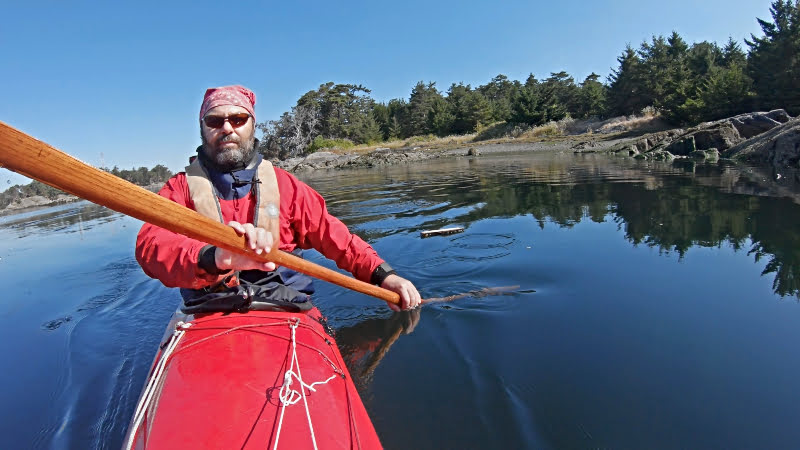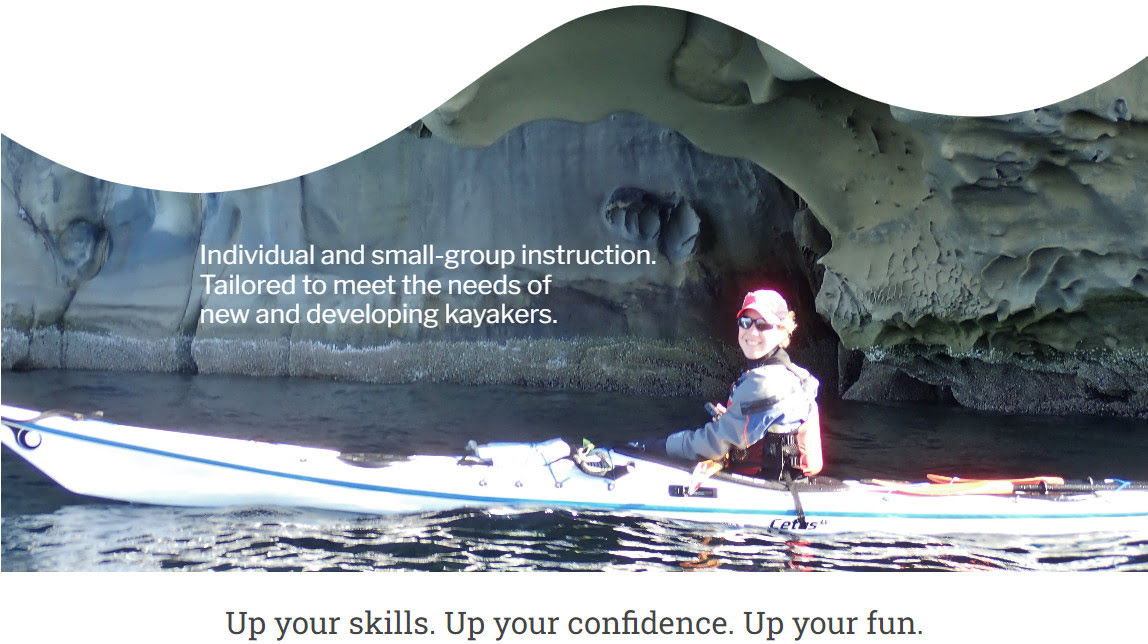 Related Posts
December 2023 | November 2023 | October 2023 | September 2023 | August 2023 | July 2023 | June 2023 | April 2023 | March 2023 | February 2023 | January 2023 | December 2022 | November 2022 | October 2022 | September 2022 | August 2022 | July 2022 | June 2022 | May 2022 | April 2022 |