Introduction
Thanks to those members who contributed photos and materials. After enjoying a SISKA event or paddle, please consider sending a short (100-150 words) summary article; for more information, contact one of us, newsletter@siska.ca . If you would like to start a regular column, please let us know!
Alan Campbell (SISKA president) and Tony Playfair (editor)
---
PS: You can find SISKA on Facebook at this link.
PPS: Siska has it's own Youtube Channel HERE
PPPS: You can find the SISKA newsletter archive HERE
PPPPS: Rocky Point Demolition Blasting Notices
---
Upcoming SISKA Events
Monday, November 07th, 2022 - 7:00 PM to 9:00 PM - Wind & Weather Paddle Planning
Tuesday, November 08th, 2022 - 7:00 PM to 8:30 PM - VHF Radios for Kayaking
Saturday, November 12th, 2022 - 9:30 AM to 3:30 PM - Relaxed Paddle - Cooper Cove to Sooke Basin (NEW MEMBERS PADDLE) Paddle
Sunday, November 13th, 2022 - 9:30 AM to 3:30 PM - Energizer Paddle - Cadboro Bay to Discovery Island (NEW MEMBERS PADDLE) Paddle
Wednesday, November 23rd, 2022 - 7:00 PM to 9:00 PM - Monthly Meeting
Saturday, November 26th, 2022 - 9:30 AM to 3:30 PM - Energizer Paddle - Cadboro Bay to Gonzales Bay Paddle
Sunday, November 27th, 2022 - 9:30 AM to 3:30 PM - Relaxed Paddle - Spirit Bay to Becher Bay Tour Paddle
Saturday, December 03rd, 2022 - 9:30 AM to 3:30 PM - Relaxed Paddle - Brentwood Bay Ferry Wharf to Mackenzie Bight(NEW MEMBERS PADDLE) Paddle
Sunday, December 04th, 2022 - 9:30 AM to 3:30 PM - Energizer Paddle - Telegraph Cove to Cormorant Point via Ten Mile Point (NEW MEMBERS PA Paddle
Friday, December 09th, 2022 - 9:30 AM to 3:30 PM - Energizer Paddle - Telegraph Cove to Discovery Island Paddle
Saturday, December 10th, 2022 - 12:00 PM to 3:00 PM - SISKA Christmas Luncheon
Wednesday, November 16th, 2022 - Paddling Film Festival - More info below.
---
Upcoming NonSISKA Events
For more details, go to the SISKA website
---
Community Events of Interest
These events are not formally supported by SISKA, but considered to be of interest to a significant number of our members.
Any member may request an event to be included in this section by sending a note to chairperson@siska.ca
---
Siska November 23rd General Meeting Agenda
by Fred Pishalski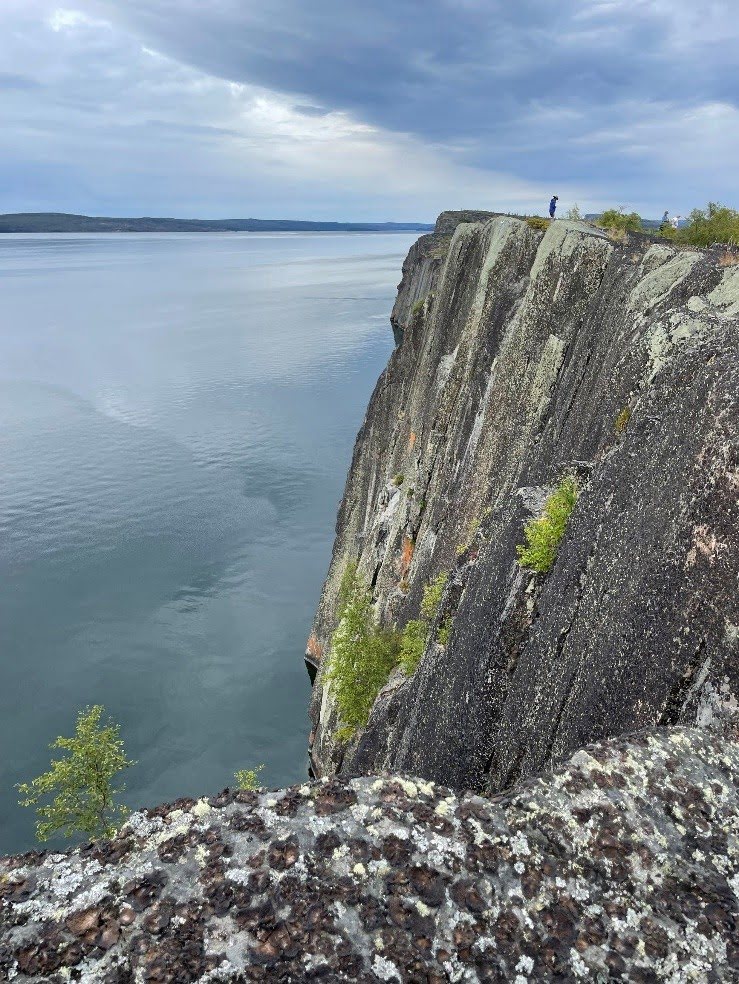 SISKA's November 23rd meeting presents Ann Duvall who will share with us her recent trip to Yellowknife including paddling on Great Slave Lake.
This presentation will include some Yellowknife highlights as well as a nine day paddling adventure along the western shore of Ethen Island on the East Arm of Great Slave Lake in the Northwest Territories. Ethan Island is 150 km from the nearest road which is in Yellowknife. Great Slave Lake is located in the southern half of the Northwest Territories and is the 11th largest freshwater lake in the world at roughly the same size as Belgium. You will be introduced to some of the history and culture of Yellowknife as well as experience the majesty of our Canadian northern wilderness.
Ann moved from Barrie, Ontario to Victoria in November 2020 and has been a member of SISKA since summer 2021. She has her Paddle Canada Level 2 kayaking skills and not only enjoys being a member of SISKA but also take advantage of what our organization has to offer. In addition to kayaking on local day trips, Ann has been fortunate to have longer kayaking adventures that include Norway, the Broughton Archipelago, Baja, and occasional summer trips to Georgian Bay, Ontario which is a jewel of a place to paddle.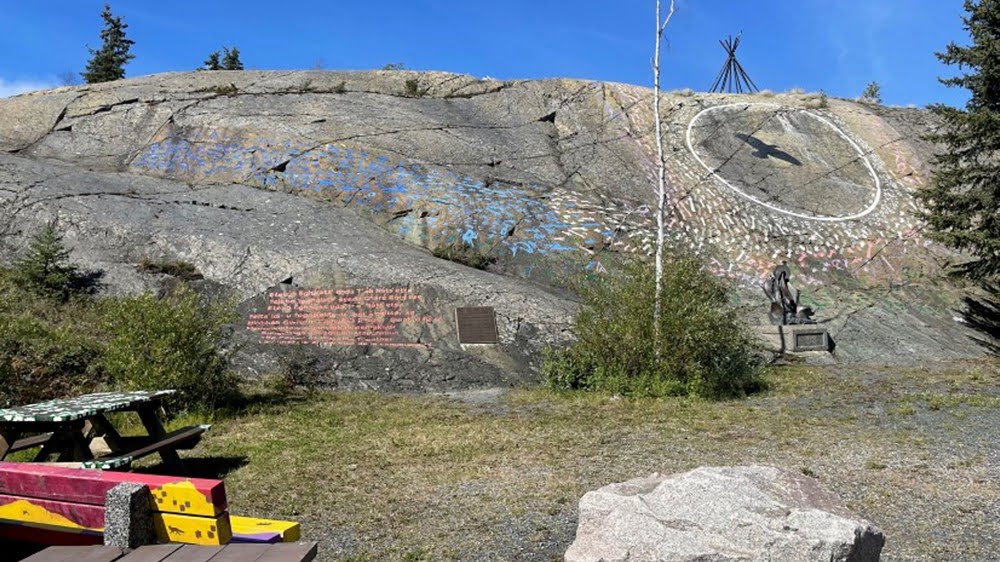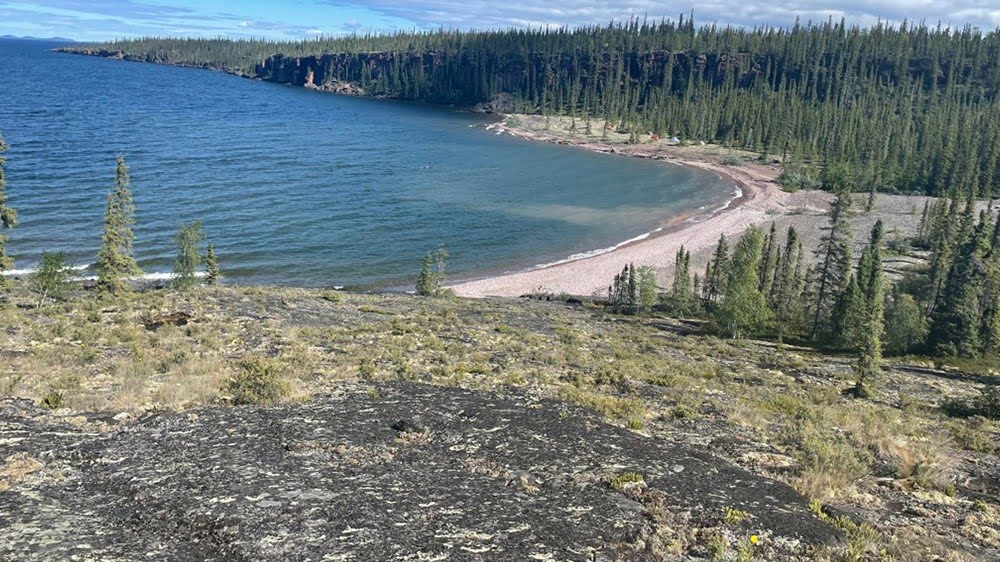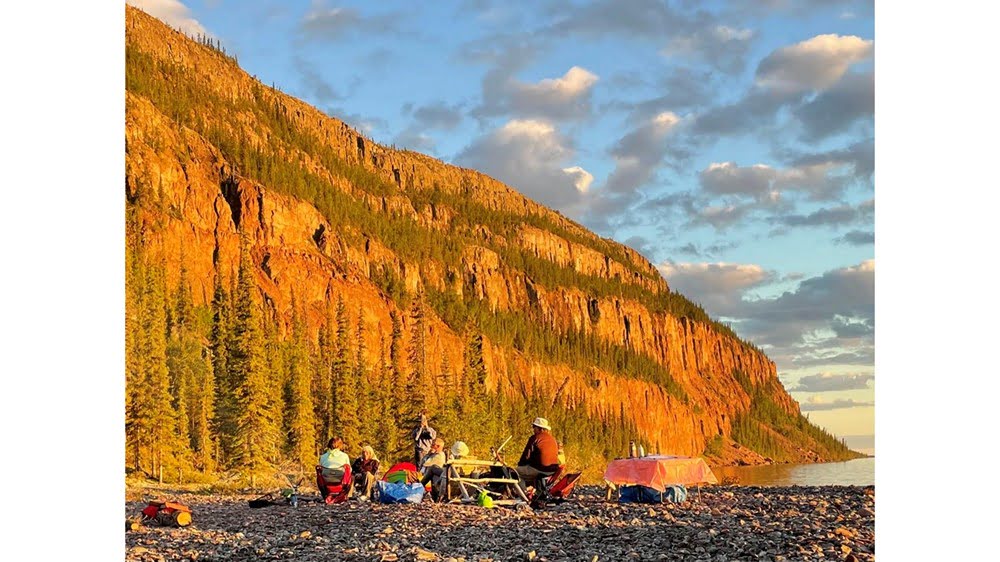 ---
SISKA Kayaking Calendars
by Fred Pishalski
For the past number of years, I have been putting together SISKA kayaking calendars and selling them with the small profit being donated to charity. I would like to do another calendar for 2023. Most of the photos have come from SISKA members. The company I have been using in the past is Vista Print Canada which usually has a sale closer to Christmas with saving up to 50%. In the past, the price of the calendars was $20 each and I would hope that this year, I can keep it the same. If you are interested in purchasing a calendar, please send your order to Fred Pishalski at gailmiller@shaw.ca with the title "Calendar". I will hold off on asking for money until I can confirm this year's price. I can't give you an exact cutoff date, as I will be watching for one their sales before placing an order. However, I would like all orders to be in to me by December 1st.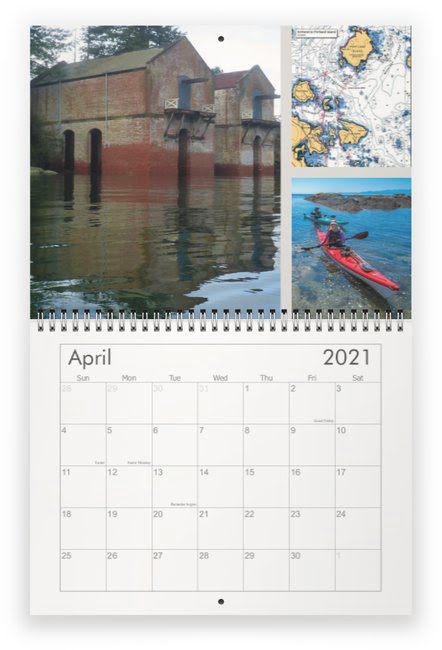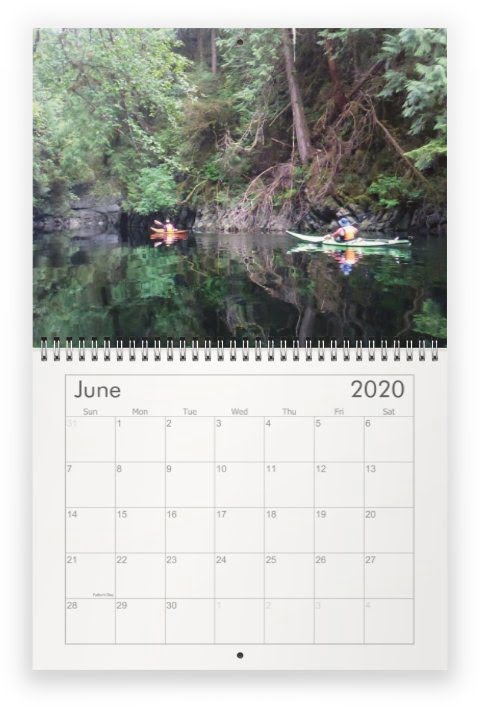 ---
Christmas Party - Saturday December 10
by Jennie Sutton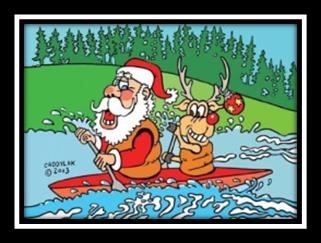 It's Back!!
SISKA's Legendary Annual Christmas Party!
Saturday December 10, 2022 Doors open at 11:45 AM
Royal Victoria Yacht Club 3475 Ripon Road, Victoria, BC (Ripon Rd & Beach Dr – free parking in upper lot or on-street)
Buy your tickets ASAP - space is limited to 90!

\(50 for members/\)

60 for non-members
Member lunch subsidized by SISKA - bar is on you
Luncheon meals will be plated and served as ordered
Choose either Turkey or Salmon lunch with all the trimmings
If you have special dietary needs, please make sure you select that purchase option and then email gailmiller@shaw.ca with the details.
Buy your party ticket(s) online now
Members https://bit.ly/3Nws5fS
Non-Members https://bit.ly/3T31Ajm
Our generous sponsors have donated terrific prizes you could win by…
Having your ticket pulled in one of the many prize draws!
Still standing in our "Heads or Tails" kayaking trivia game!
Or by just showing up and having a lucky door prize ticket!
---
2022 Paddling Film Festival - Nov 16
by Fred Pishalski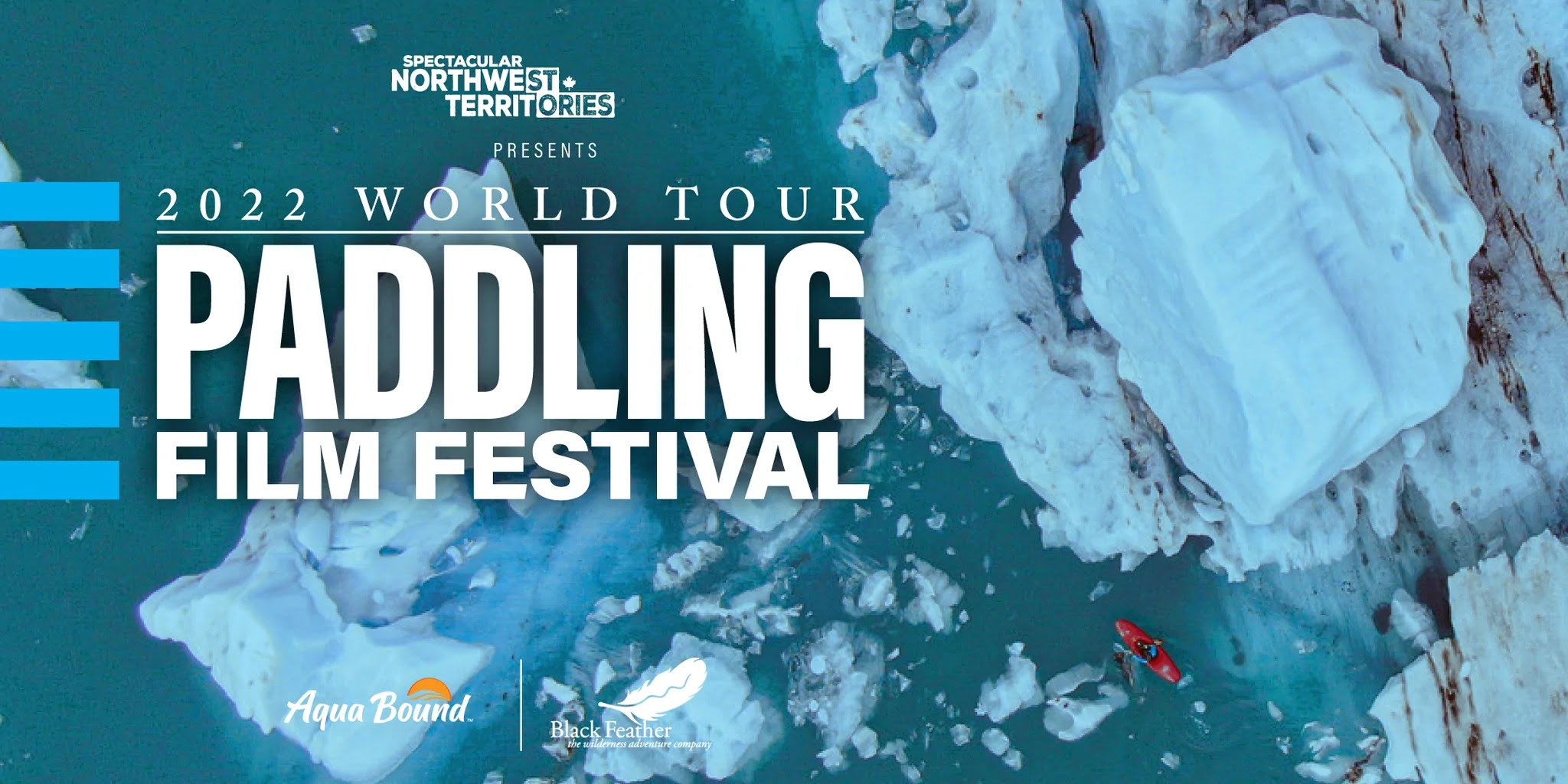 SISKA is putting on the 2022 Paddling Film Festival on November 16th at the Garth Homer Centre, 813 Darwin, staring at 7:00pm. Free for SISKA members.
Since 2006, the Paddling Film Festival (PFF) and World Tour has been showcasing the very best paddling films. The World Tour plays in cities around the world. So far, it's screened over 1,000 times to more than 296,864 audience members. SISKA has previously co-sponsored the festival here in Victoria with Ocean River Sports but during the Covid lock down, this event was put on hold.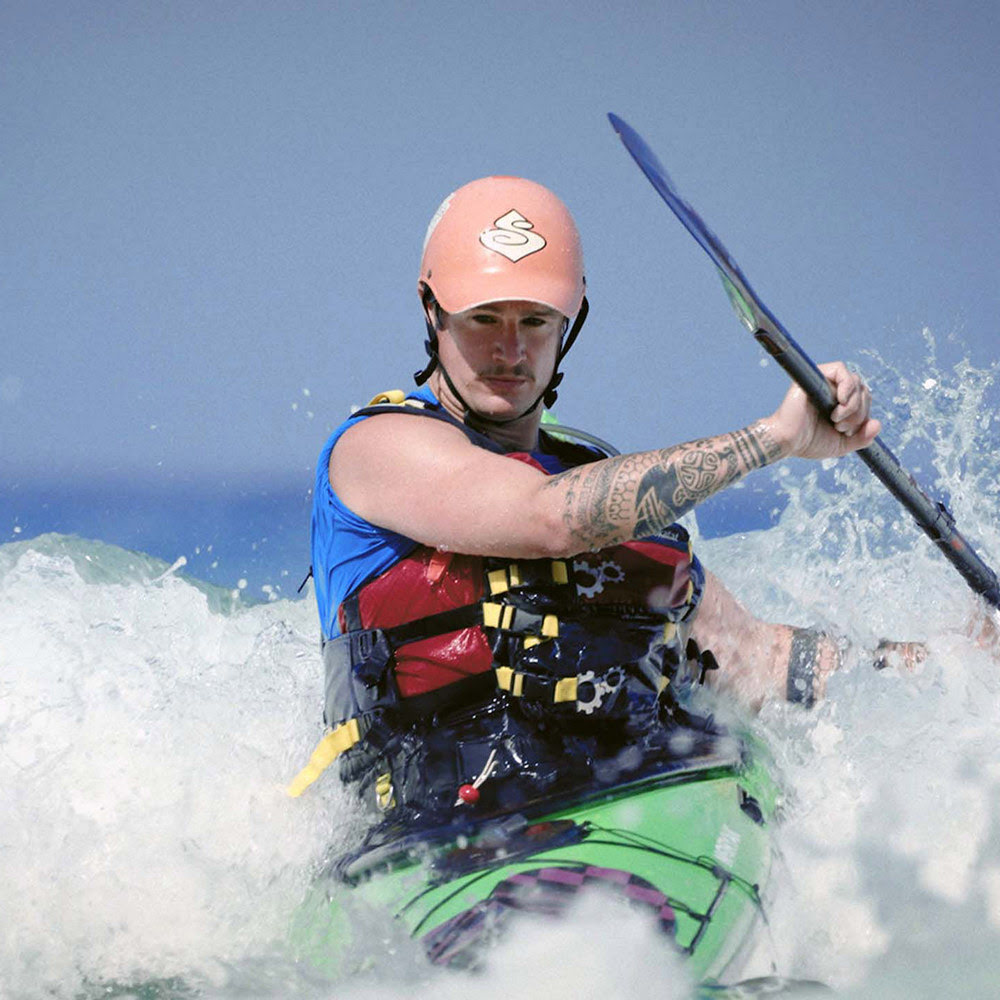 This year SISKA is sponsoring the festival on its own but with a bit of a twist. The board has decided that this will be an event for SISKA members and their guests only, we will not be selling tickets to the general public. There will be no admission charge for this event for SISKA members and their guests. Please feel free to bring a guest or two. No need to sign up ahead of time, simply show up and enjoy the documentaries.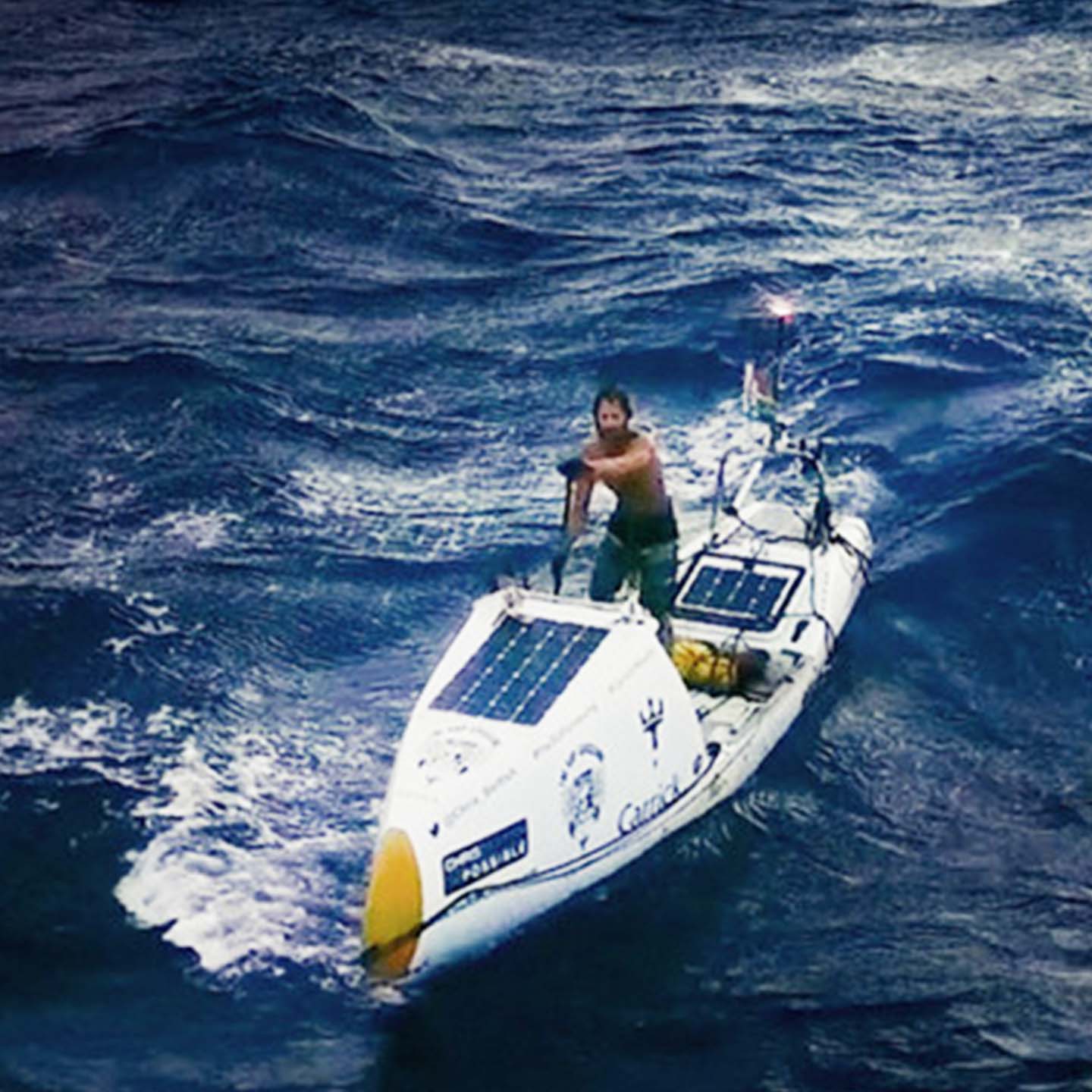 The folks who manage the PFF provide us with access to 30 documentaries from which we select the films we wish to show. These are festival edited docs that run from a 10 to 50 minutes and showcase ocean kayaking, stand up paddle boardings, white water paddling and related stories. Because this is a private showing for ocean paddlers, we can select films of special interest to SISKA members without having to include the usual amount of SUP and whitewater films needed to attract a wider audience.
We are currently in the process of review and selecting the docs to be shown and it is a difficult process as there are so many outstanding films. So, please come join us for an evening of paddling culture, adventure and visual delights. Don't forget to bring a date….paddling attire is not mandatory.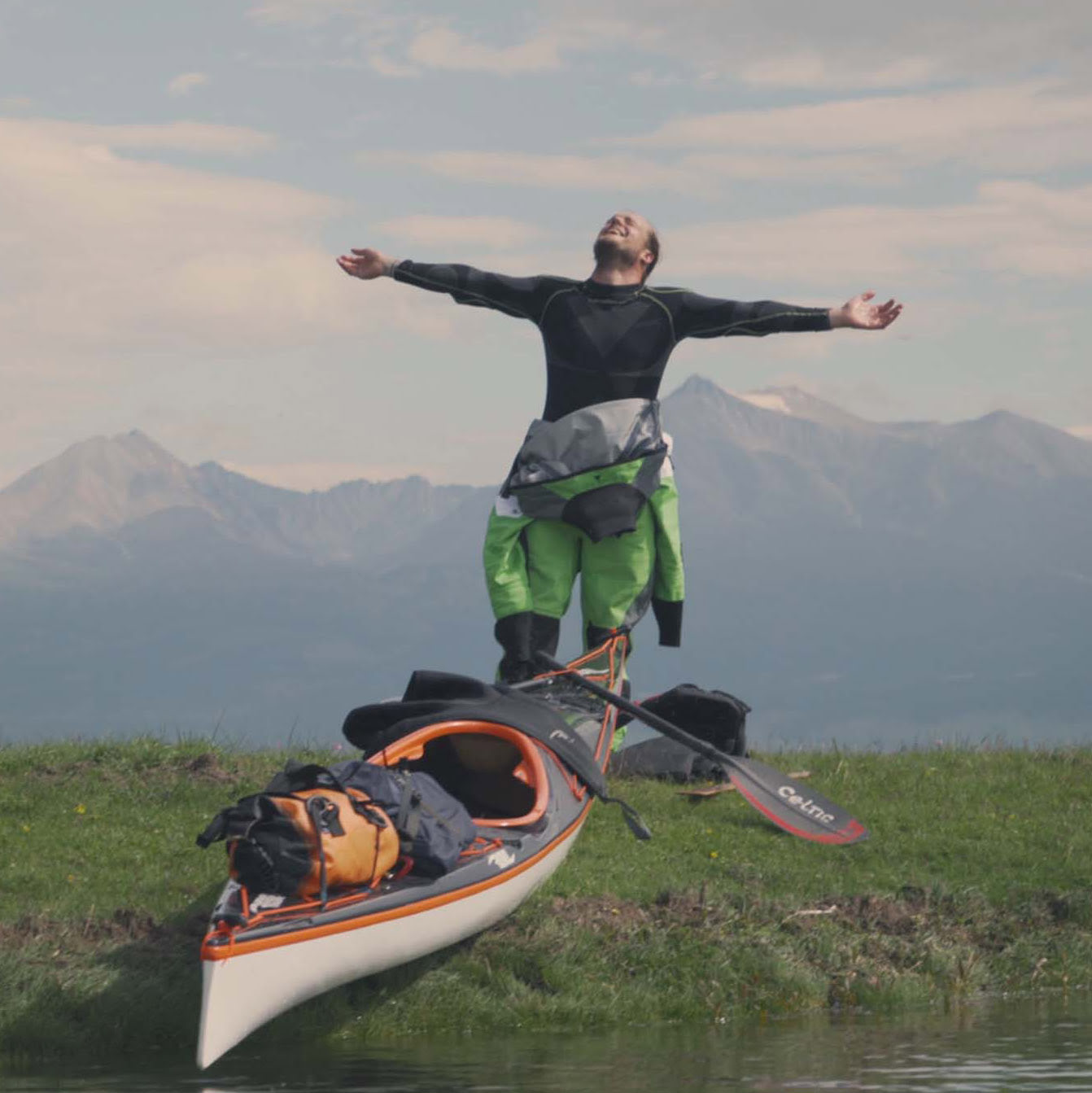 ---
SISKA "Spring Training" 2023 and Beyond
by Alan Campbell
In order to help promote safe sea kayaking for SISKA members, between March and May for each of the past few years, we have organized "Spring Training" sessions with professionals from kayaking skills companies as well as our own Paddle Canada certified SISKA instructors…
---
A Message From Your Librarian
by Heather Jones
The Siska Library is open from about 6:40 until 7pm at every Siska meeting. The official Siska Meeting starts at 7pm so you are welcome to come early to check out and borrow from the library. Those of you who have borrowed books from the Siska Library, you are welcome to hang on to the books for two months. If you have overdue books, please return them Between 6:40 and 7pm at our Siska meetings.
---
SISKA - Broken Group update
by Konrad Sechley
SISKA is planning a trip to the Broken Group September 10-15, 2023. An invitation will be sent out in the early part of the new year once the final arrangements are confirmed with Broken Islands Lodge.
A very nice overview of the 2022 trip was provided by Rod Stiebel in the October 2022 Newsletter - if you missed this piece, go back and take a look as it is well worth a read! To add to Rod's comments and get a visual feel of the trip, take a look at the following 8 min video: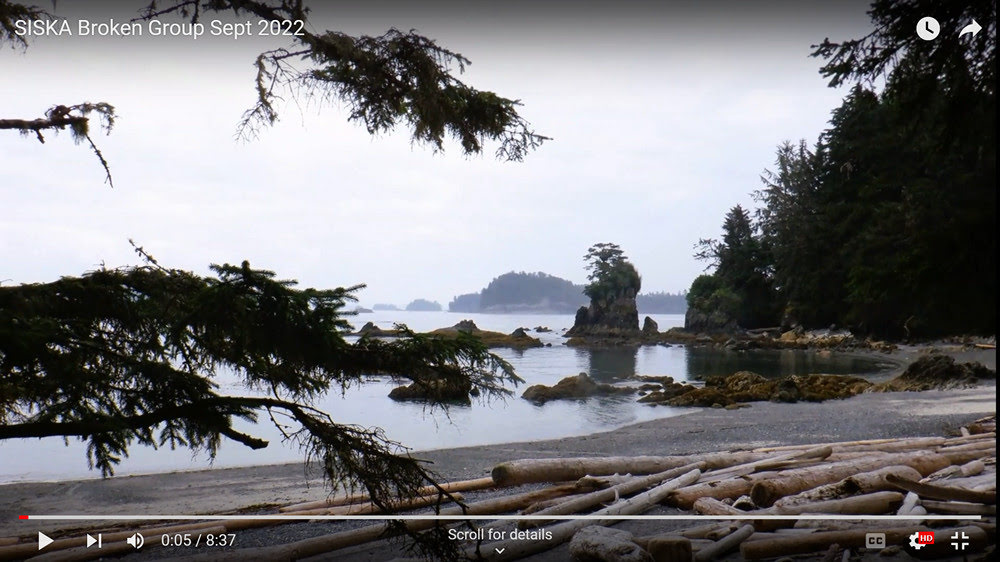 (before playing open the setting menu (gear icon) and select "Quality", and "HD" for the best playback resolution - have your audio on as well)
I hope the video captures some of the spirit of Rod's closing comments: "… the trip out here is a treat in so many ways. Whether it is visually, or in the diversity of conditions, wildlife, and areas to paddle in. Kayaking in this park and staying at the BIL is a trip that hits that sweet spot of pure wilderness, but with a warm bed, home cooked meals-with no dishes to wash, great camaraderie and a hot tub to boot. Time seemed to stand still, yet raced ahead, as it was all over much too soon."
And of course, I can not close without thanking Norm Smyth for organizing this years trip, and thanks to the paddle leaders - Gary, Jane, Jenny, BJ, Jim and Rod - for making the paddles so enjoyable - all of your efforts were greatly appreciated!
I hope to see you next year at the Broken Islands.
---
New SISKA Trip Leaders
by Gary Jacek
As of October 6 2022, eight new SISKA Trip Leaders have joined the team.
Joseph McKenna
Marci McKenna
Johanna de Leeuw
Konrad Sechley
Asmin Chen
Liz Lilly
Craig Thomson
(Tony) Anton Cepeliauskas
This new group are keen to bring SISKA members more opportunities to enjoy and explore our area.
---
New InReach Mini 2
by Edgar Hulatt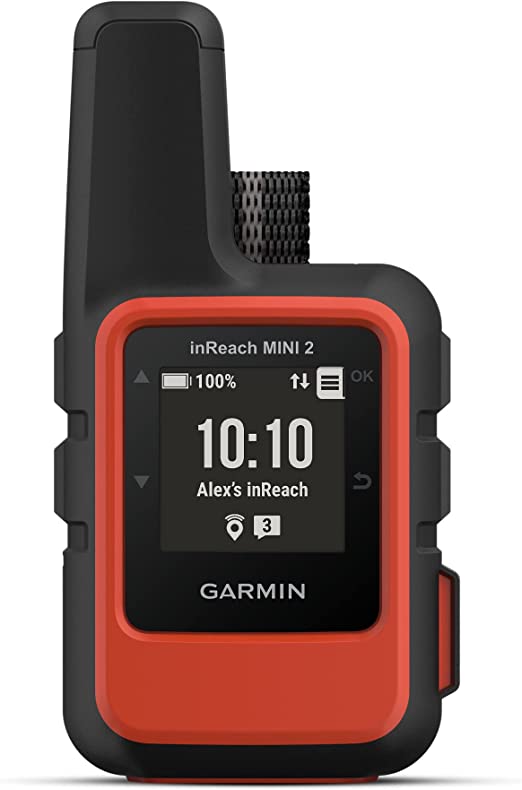 Earlier this year Garmin introduced the new InReach Mini 2. This is an upgrade to the original InReach Mini that has been so popular with kayakers. Originally released in 2018, the InReach Mini provides two way text messaging, location tracking, and weather updates through the Iridium satellite network. Should an emergency occur users can trigger an interactive SOS (MayDay) message to the Garmin IERCC, a 24⁄7 staffed, professional International Emergency Response Coordination Centre. The InReach Mini is essentially a communications device that can be used outside of regular cell and VHF coverage, anywhere in the world. It can also pair with your smartphone for an easier user interface.
The InReach Mini 2 keeps all of the features from the original version plus has a significant battery upgrade to extend the battery life. Another feature is TracBack which records the user's activity from the moment it is turned on and stores the route to guide the user back to the point of origin.
Reading reviews from InReach users it appears not worth the upgrade if you already have the original model. If you are thinking of purchasing your first InReach then the Mini 2 is worth considering. The Mini 2 was priced at US$399.99 when introduced earlier this year.
One of the best features for kayakers paddling in remote locations is the ability to receive local weather forecasts, by texts, from a friend back in town with access to one of the many weather forecasting apps such as Predict Wind or Sail Flow. VHF forecasts are not always available and if they are will cover a large area often not very accurate to the local area where one is paddling.
---
Trip Reports
Genoa Bay to Maple Bay - Oct 22
by Dave Chater
9 lucky paddlers had a glorious fall paddle in the Sansum Narrows area on Saturday October 22. I say lucky paddlers as they were paddling in one of the hidden gems of the South Island- Maple Bay and the surrounding waters.
Our trip weather didn't disappoint as the potential for rain showers and wind predicted earlier in the week dissipated to provide us with clear skies, cool temperatures and light winds. A classic fall day.
Our paddle plan was a "one way" paddle as we met at the Maple Bay Rowing Club and public boat launch to sort out cars, people and kayaks so that we could shuttle down to Genoa Bay, 8 kms south by road, for our launch. We would then paddle the 8.5 nautical miles back to Maple Bay. At Maple Bay we would pick up a few of our cars to then retrieve the remaining cars from Genoa Bay and then back to Maple Bay to finally load up and head for home.
Genoa Bay Marina provided us a very civilized launch point, including some of the nicest public washrooms on the coast. These super clean buildings are heated (so warm on a cool morning!) and offer piped in music. Hard to leave these comforts!
Our paddle plan was to take a leisurely paddle around Genoa Bay and then along the east shore of Separation Point, in Cowichan Bay, before rounding the point and heading up the west shores of Sansum Narrows. Calm waters and light winds promoted leisurely paddling and sightseeing in this beautiful scenic area. Sansum Narrows has a feeling of remoteness despite being so close to the Saanich Peninsula and with very little in the way of development.
We found a lovely beach for lunch that was facing the sun. A warm and relaxing lunch allowed us to linger and enjoy the warmth and solitude.
After lunch, we headed north and around Sansum Point. The waters changed from calm and leisurely to slightly more "sporty" with the remnants of the maximum flood current pushing us north but now with the wind blowing south against us. As we rounded Octopus Point and with Maple Bay in our sights, the water was quite choppy with the winds pushing against the flood current.
Our group did well overall to make our way through these bumpy sea state conditions for the last 2 miles of the paddle.
For many in the group, this was their first time on the waters of this area. A new area was explored by most but enjoyed by all. A hidden gem has been discovered.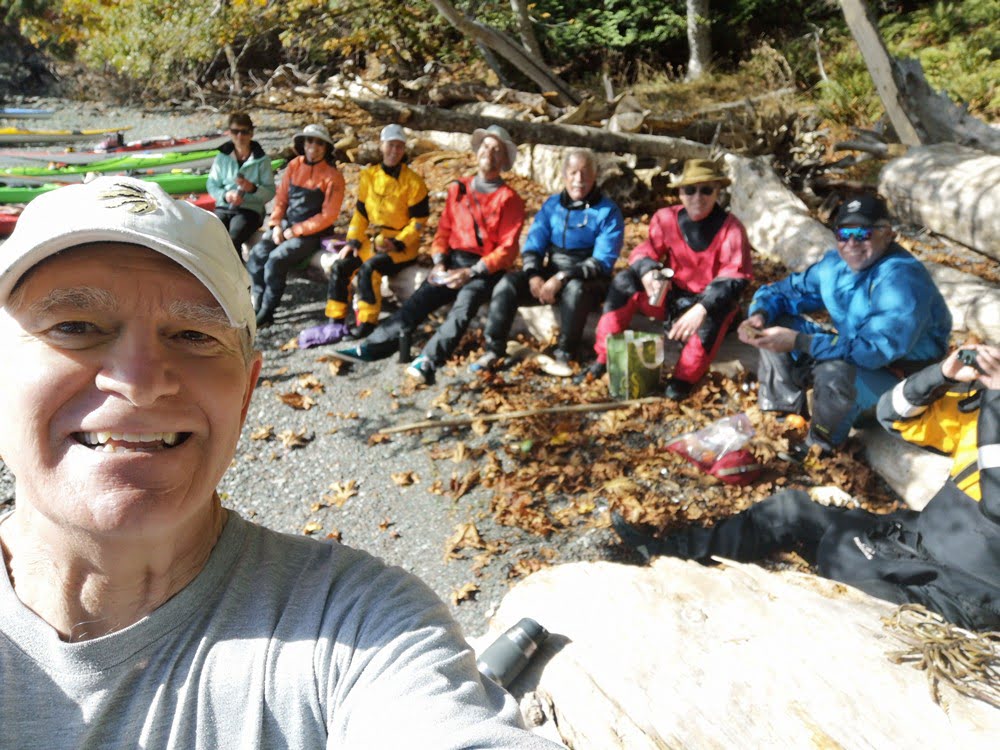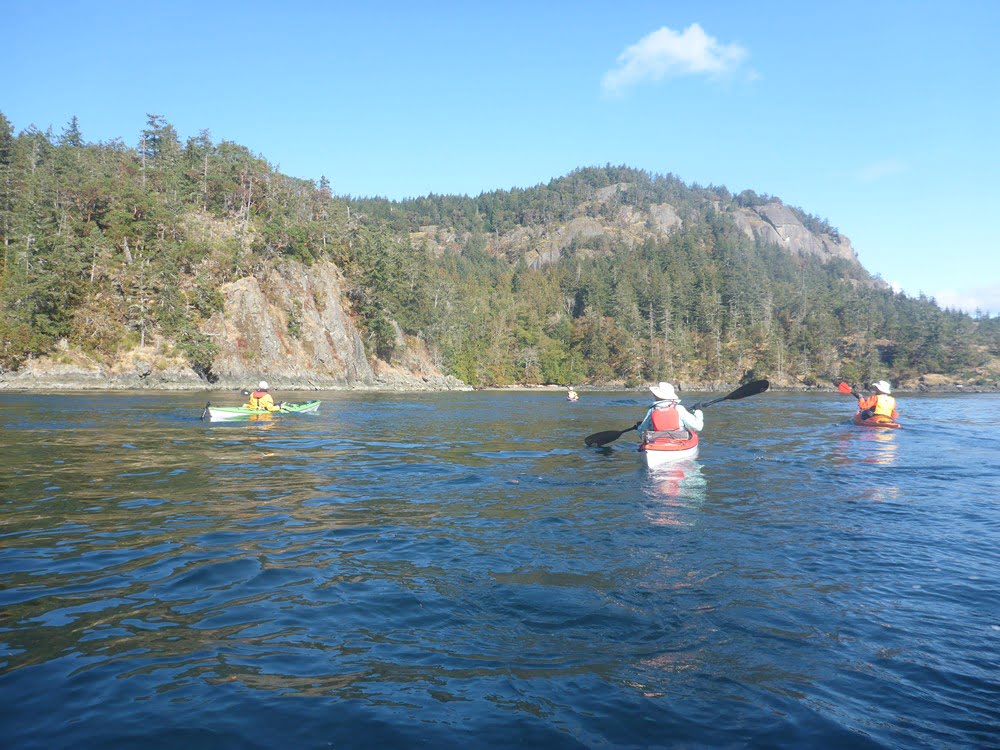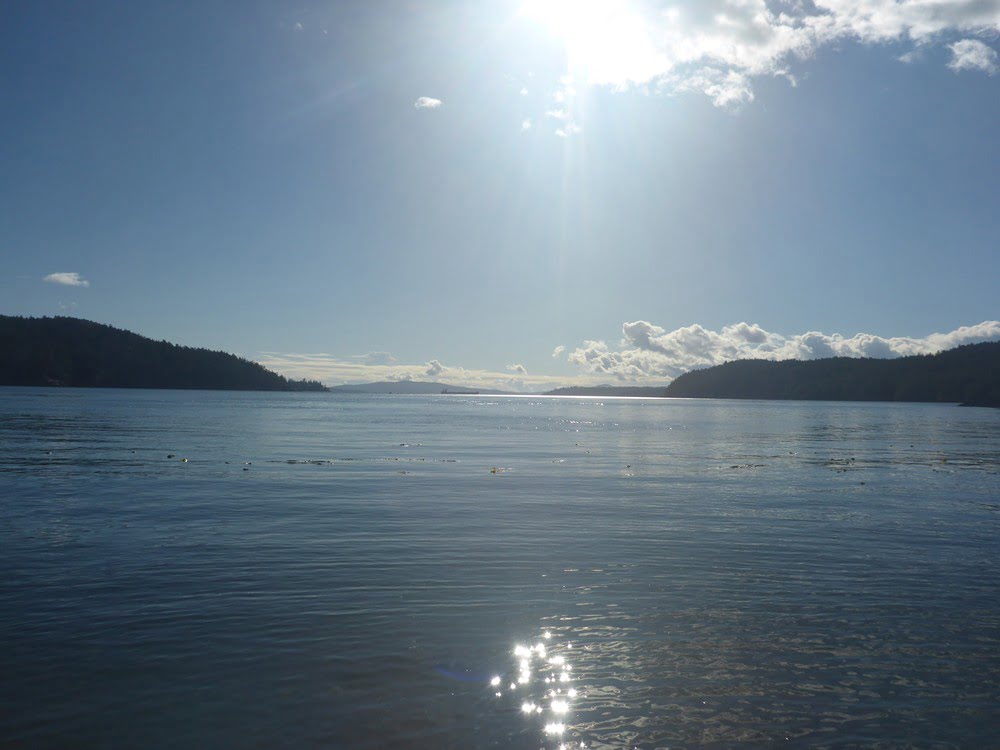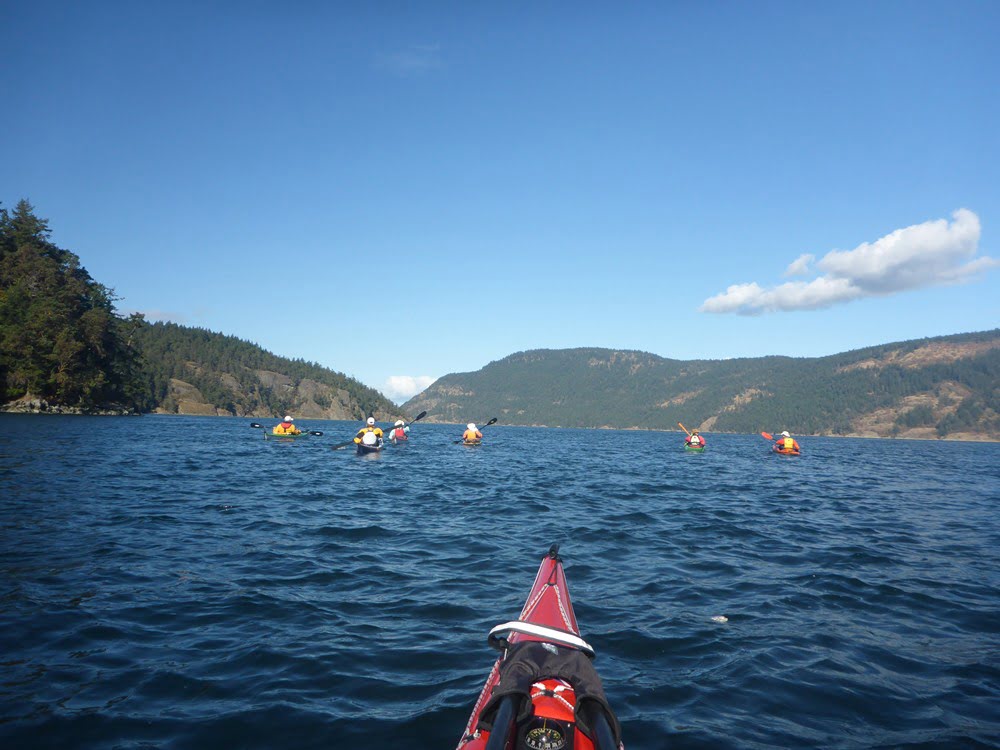 ---
Tips from the Trips
by Debbie Leach
Dock Ins and Outs
Roger G recommends using a line to attach your boat to the dock for launching and landing.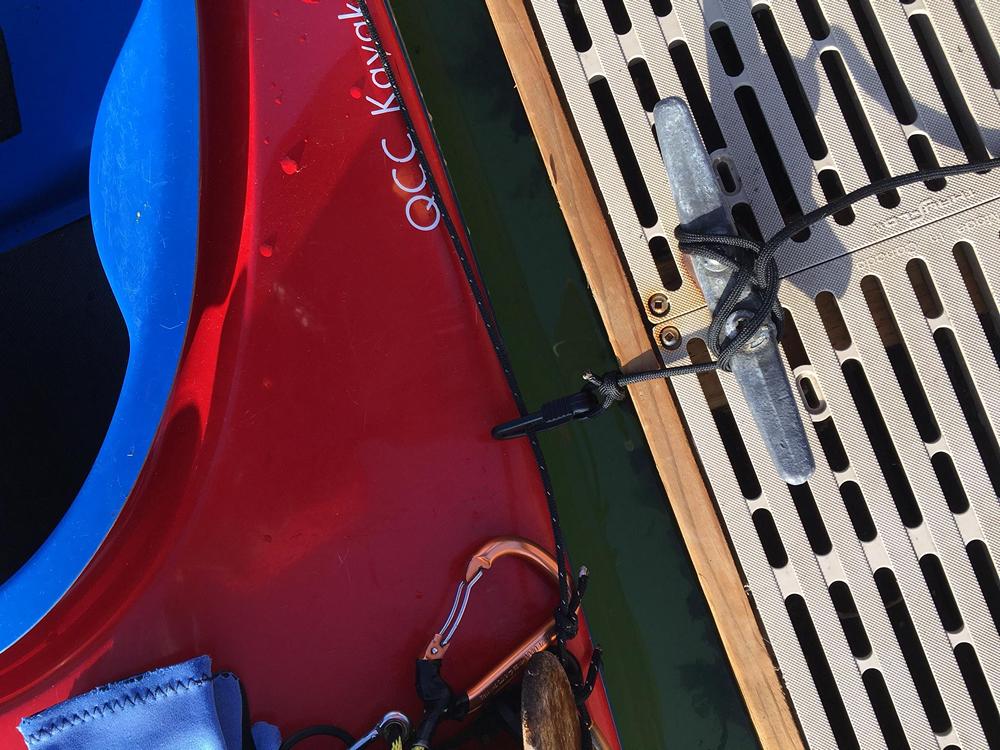 ---
Cleaning Your Skeg Box
by Jennie Sutton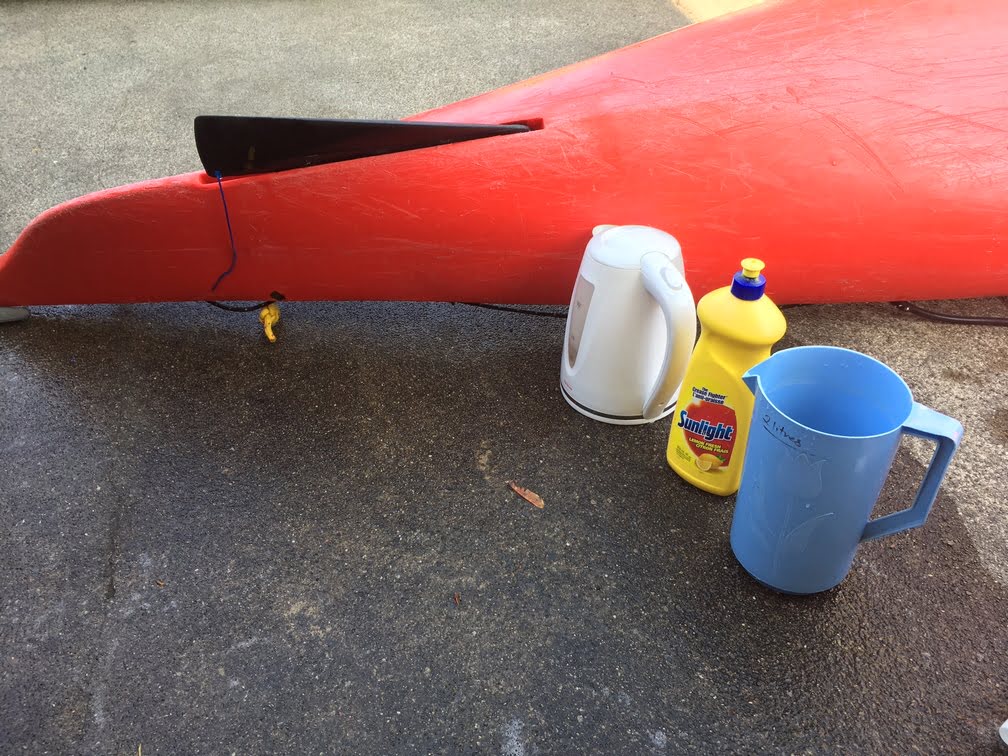 I used to rinse off my boat and the skeg box after every paddle while my boat was up on the car and I have been very lazy the last year. This resulted in a buildup of what I call "goop", and it was becoming very difficult to deploy the skeg. I boiled the kettle and added a couple of cups of boiling water with a couple of good squirts of sunlight detergent to a container. With the kayak upside down,I poured the soapy hot water into the skeg box until it was overflowing. I pulled the skeg up and down manually a few times and virtually instantly it moved much more freely. I also wiped off the skeg with a cloth, finishing with clear water rinse to remove the soap from the skeg box. Thanks to Ginny Flood for the idea!
---
Book review - Pacific Alone - The Untold Story of Kayaking's Boldest Voyage by Dave Shively
by Gail Miller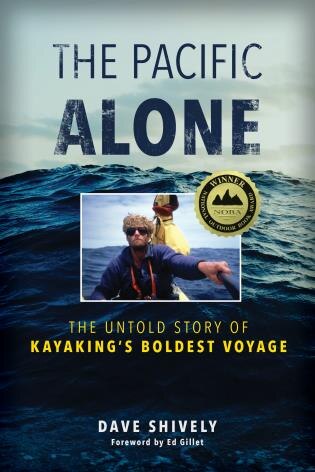 I have to admit, I love real life adventure stories especially if they're on the ocean. The tenacity and determination of some of the adventurers is astonishing and somewhat inspiring but…. Recently I picked up Pacific Alone at the Victoria Public Library. It's the story of Ed Gillet who in 1987 decided to paddle from Monterey Bay to Hawaii - alone. The book was only written in 2018, 21 years after the journey. Dave Shively, the author, heard the story, tracked down Ed Gillet and convinced him to share the tale. What makes this story impressive was that Gillet did the trip in an off-the-shelf Necky double kayak. GPS was only made available to the public by President Ronald Reagan in 1983. The catch was that the public version would have its accuracy fuzzed to a radius of about 100 meters to ensure that only the U.S. military had the best data available. It wasn't until 2000 that Bill Clinton opened up the system for greater accuracy. Gillet had a sextant and a back-up sextant. They only worked of course, in good weather. Tracking devices were also just being invented and radio communication was sparse. Then there was the emergent concept of El Nino that was being studied.
There have been others since who have tried and even made the crossing. The book tells of two other attempts in store bought boats – an Atlantis and a Seaward - but they didn't get very far. The next successful trip was in 2022 in an $80,000 custom built kayak….35 years after Gillet.
The book is set in the early days of recreational sea-kayaking and has some interesting stories of the development of the sport on the west coast.
Shively based the book on Gillet's logs and interviews. He does well at capturing the emotional rollercoaster of the trip and the hardships. It's well worth the read.
---
Store Shopping Hours
by Alan Campbell
Some people have wondered about our local kayak suppliers open hours so here is what we know so far -
Ocean River - you may have to make an appointment. Call first to see if they are open - 250.381.4233
Best Coast store is now open Thu-Mon 11-6.
Blue Dog retail is by email or online.
Pacifica is open regular hours daily.
Trotac is open weekdays, but not weekends.
Larger retailers like Valhalla/Sportchek/Atmosphere/MEC/Robinsons/Canadian Tire are all open regular hours daily as they have the advantage of spreading staffing costs across multiple product lines.
Non brick-and-mortar stores like Amazon, Level 6, Mustang etc are open 24x7, but it's hard to try things on!
---
Camp Cookery
by Lynn Baier
Here's a delicious sounding recipe I took off a Facebook page (with permission from the chef).
BBQ Pulled Pork and Potatoes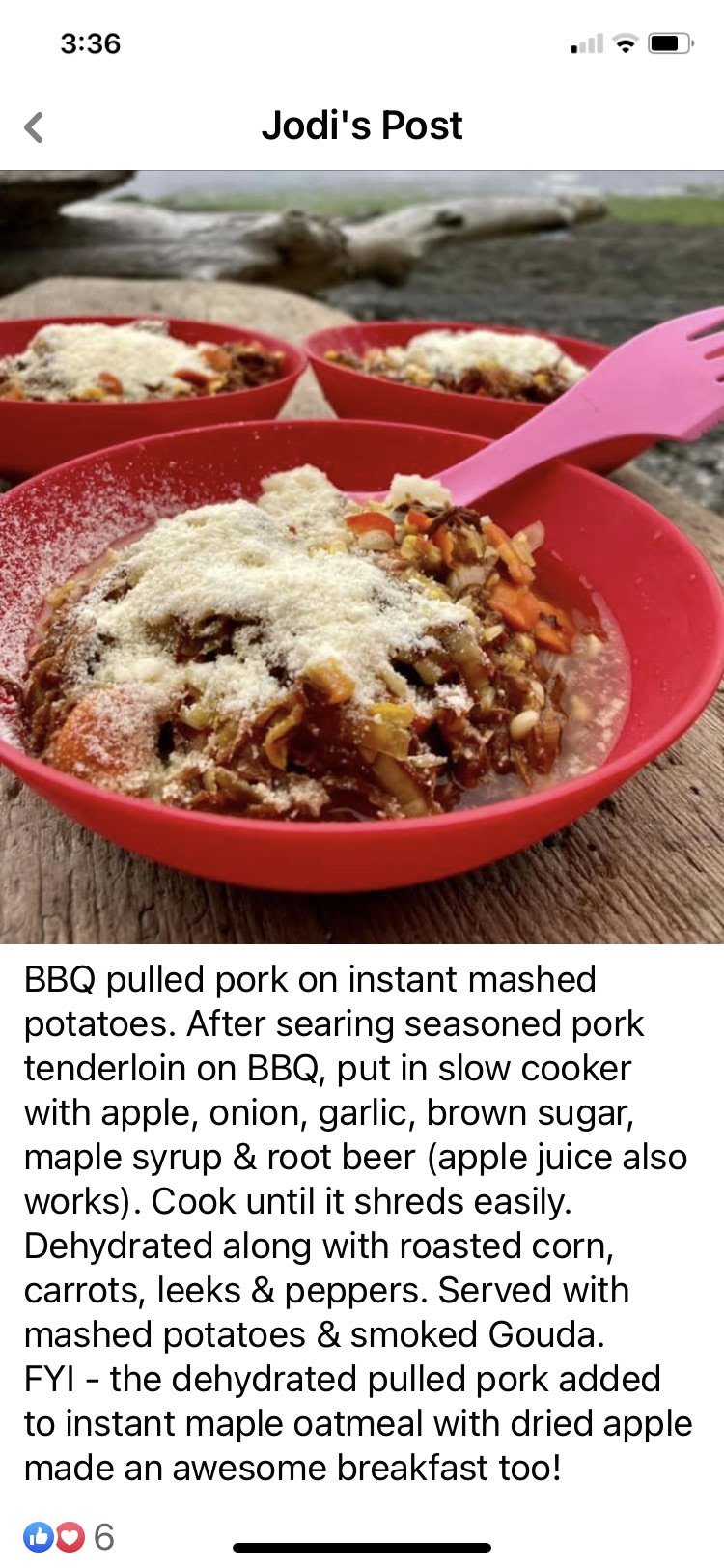 ---
Safety Tip
by Lynn Baier
Keep your kayak safe too
Here's a contribution from Andrew Cusack, who has cleverly constructed a locking mechanism to keep your kayak safe from thieves. Thanks to Andrew!
I've attached a photo of the locking device in case that helps.
It's made of two layers of 1/2in 'butcher block' plastic. Both are cut into circles about 1in wider in diameter than the day hatch opening.

The bottom piece is then cut into a 'Y' shape (in order to fit into the hatch opening).

Two bolts are fastened to the Y piece and corresponding holes drilled into the top circle.

A piece of cord is tied to link the two pieces together and used to hold the 'Y' in place inside the hatch while you place the top circle over the bolts.

With the bolts protruding about 1in through the top circle (placed on top and now sandwiching the hatch coaming - the cover is either removed or slipped inside of the hatch) eye nuts (a specialty piece of hardware) are then threaded onto the bolts to hold it firmly together.

A long shackle lock can then be used with a cable to secure the kayak to a fixed object.

I shamelessly copied the idea from KCS here - https://kayakcarriers.co.uk/product/kcs-lok-anti-theft-locking-system/
The whole thing only took a morning to make and about $40 in material.
I hope that helps. Now that I write it all out it sounds complex but it really isn't. I'm happy to send you some more photos if that helps.
---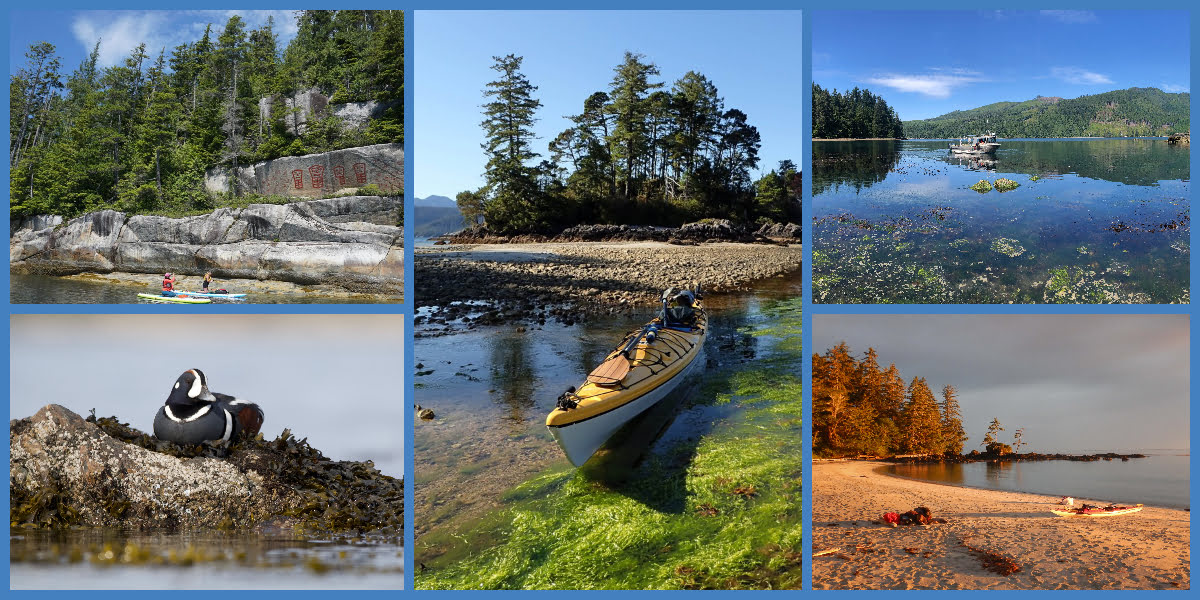 BC Marine Trails News
---
To Buy or Sell
For Sale:
Wanted To Buy:
---
SISKA's Kayak Skills Course Partners
There are some fine discounts available from our kayak skills course partners for SISKA members who sign up for their skills training programs. Have a look HERE
Our partners are: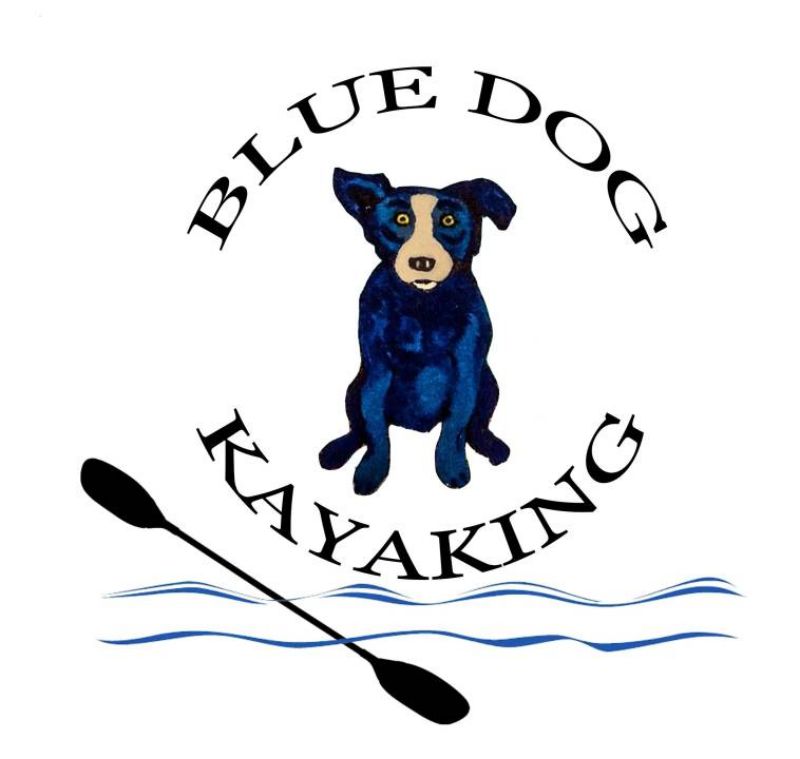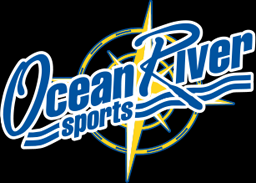 Related Posts
December 2023 | November 2023 | October 2023 | September 2023 | August 2023 | July 2023 | June 2023 | May 2023 | April 2023 | March 2023 | February 2023 | January 2023 | December 2022 | October 2022 | September 2022 | August 2022 | July 2022 | June 2022 | May 2022 | April 2022 |