Introduction
Thanks to those members who contributed photos and materials. After enjoying a SISKA event or paddle, please consider sending a short (100-150 words) summary article; for more information, contact one of us, newsletter@siska.ca . If you would like to start a regular column, please let us know!
Alan Campbell (SISKA president) and Tony Playfair (editor)
---
PS: You can find SISKA on Facebook at this link.
PPS: Siska has it's own Youtube Channel HERE
PPPS: You can find the SISKA newsletter archive HERE
---
Upcoming SISKA Events
Thursday, June 02nd, 2022 - 8:30 AM to 2:30 PM - Energizer Paddle - Swartz Bay/Barnacle Road Public Dock to Gulf Islands camping tour Paddle
Thursday, June 02nd, 2022 - 10:00 AM to 4:00 PM - Relaxed Paddle - Brechin St Boat Launch in Nanaimo to Newcastle and Protection Islands Paddle
Sunday, June 05th, 2022 - 9:30 AM to 3:30 PM - Energizer Paddle - Brentwood Bay Ferry Wharf to Mackenzie Bight via Spectacle Falls (NEW MEMBERS) Paddle
Sunday, June 05th, 2022 - 9:30 AM to 3:30 PM - Relaxed Paddle - Cooper Cove to Anderson Cove (NEW MEMBERS PADDLE) Paddle
Thursday, June 09th, 2022 - 9:30 AM to 3:30 PM - Light Paddle - Telegraph Cove to Arbutus Cove Paddle
Saturday, June 11th, 2022 - 8:30 AM to 4:30 PM - First Aid Scenarios - June 11
Thursday, June 23rd, 2022 - 9:30 AM to 3:30 PM - Light Paddle - Cooper Cove to Roche Cove Paddle
Saturday, July 02nd, 2022 - 9:30 AM to 3:30 PM - Brentwood Bay Ferry Wharf to Coles Bay Paddle
Sunday, July 03rd, 2022 - 9:30 AM to 3:30 PM - Fleming Beach to Esquimalt Harbour Paddle
Thursday, July 07th, 2022 - 9:30 AM to 3:30 PM - Light Paddle - Oak Bay Marina to Cattle Point Paddle
---
Upcoming NonSISKA Events
Thursday, June 1, 2022 - 7:00 PM to 8:30 PM - Invitation to Nanaimo Paddlers June 1st Meeting
For more details, go to the SISKA website
---
Community Events of Interest
by Jo Nicolson
Upcoming Online Event from Hakai Magazine

My name is Vanessa, and I'm writing from Hakai Magazine https://hakaimagazine.com, based here in Victoria, BC. We publish coastal stories from around the world.
We have an online event coming up on Tuesday, June 7, at 2:30 p.m. Pacific time, that might interest the paddling community. It's called "Salt, Sweat, and Grit," and it's a panel discussion on what drives people to take on adventurous pursuits at sea, such as the Race to Alaska, which kicks off in just a few weeks.
Hakai Magazine editor Jude Isabella will interview adventure psychologist Paula Reid, who has spent 10 months racing a yacht around the world and skied to the South Pole; Karl Kruger, the first person to complete the Race to Alaska by paddleboard; and Douglas Smith, who is entering the Race to Alaska for the first time this year.
We'll have a Q&A afterwards. Please register here: https://us06web.zoom.us/webinar/register/5216535937855/WN_2AHnzlw2Ts6uaPCfTWZqqw to attend, so you can pose your best seafaring and Inside Passage questions to the panelists.
We'd love to see you there!
Vanessa
P.S. If you can't make it, you may enjoy our recent feature story, Surviving the Race to Alaska https://hakaimagazine.com/features/surviving-the-race-to-alaska
Vanessa Minke-Martin, M.Sc. Audience Engagement Editor, Hakai Magazine
These events are not formally supported by SISKA, but considered to be of interest to a significant number of our members.
Any member may request an event to be included in this section by sending a note to chairperson@siska.ca
---
No Siska Meetings Until September 28th
by Fred Pishalski
Watch your email in late August for the agenda!
---
Invitation to Nanaimo Paddlers June 1st Meeting - TONIGHT!!
by Fred Pishalski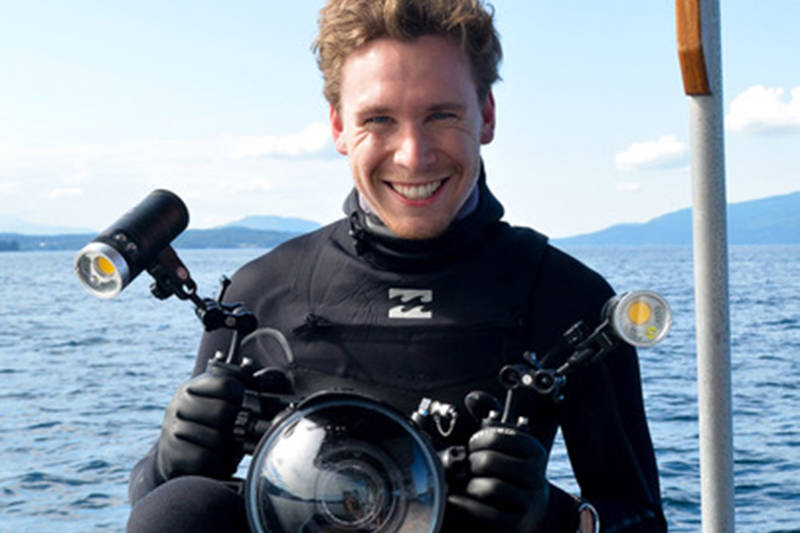 Diver, cinematographer, and film editor, John Roney, takes us beneath the Salish Sea, as he shares footage and educational anecdotes about the lesser-known marine life that inhabits this area.
John Roney is an underwater cinematographer and film editor based on Vancouver Island. Passionate about ocean conservation and science communication, John uses film to educate audiences on the diversity of marine life found in the Salish Sea. When he's not in the water, John works full-time as a video editor with the conservation organization, SeaLegacy, where he collaborates with some of the most renowned photographers, filmmakers, and storytellers working on behalf of our oceans.
When: Wednesday, June 1, 2022 (19:00 PDT) Online: Zoom Meeting
https://us02web.zoom.us/j/87174784310?pwd=cDhWZGtJTVY1eGN1aWV2WGkrVDdaUT09
Meeting ID: 871 7478 4310 Passcode: 494388
---
Spring Training is over and Summer paddling is just ahead!
by Alan Campbell
Many SISKA members took advantage of the opportunity Spring Training provided to refresh their paddling skills with some of the excellent coaches in the participating kayaking companies!
Altogether, 45 Spring Training workshops were held between March and May with about 300 spots, almost all of which were filled. In addition, numerous on-water/pool and off-water workshops and courses have been held over the past few months by our own SISKA instructors, all to ensure you are ready for the upcoming summer paddling season.
So…it's time to plan that day paddle with your kayaking friends, take advantage of SISKA's club-led day paddles or consider an overnight kayak camping trip nearby or further away. If you have never kayak-camped before, you may consider a guided outing with one of the many fine kayak touring companies on Vancouver Island, Gulf Islands and Coast. We're in the process of contacting kayak touring businesses that offered a discount to SISKA members in 2021 and will circulate the list for 2022 soon. Meanwhile, last year's version is on our website under General Interest, SISKA Partners Multi Day Trips or directly at https://siska.ca/prod/docs_private/siska_docs/siska_partners_multi-day_trips.pdf
If you would prefer not to camp while kayak tripping, check out Kayak Friendly at https://www.kayakfriendly.com/welcome.html and consider one or more of the many excellent lodgings listed there at which you can land and launch.
Summer is almost here, so it's time to make sure that sea kayaking is part of your planned adventures!
---
Upcoming Courses
by Jo Nicolson
Paddle Canada Level 2 Skills – For SISKA Members
Coaches Jo Nicolson and Michael Egilson are offering PC Level 2 on the Labour Day long weekend: September 2 - 5, 2022. This course includes one night of camping.
Building on the skills developed in Level 1, Level 2 refines existing skills and adds new ones allowing the paddler to handle more challenging sea conditions with comfort and confidence.
If interested or for more information, email Jo at jnicolson13@shaw.ca or Michael at Michael.egilson@shaw.ca
---
Free Fishing Weekend - Crabbing Clinic
by Edmond Duggan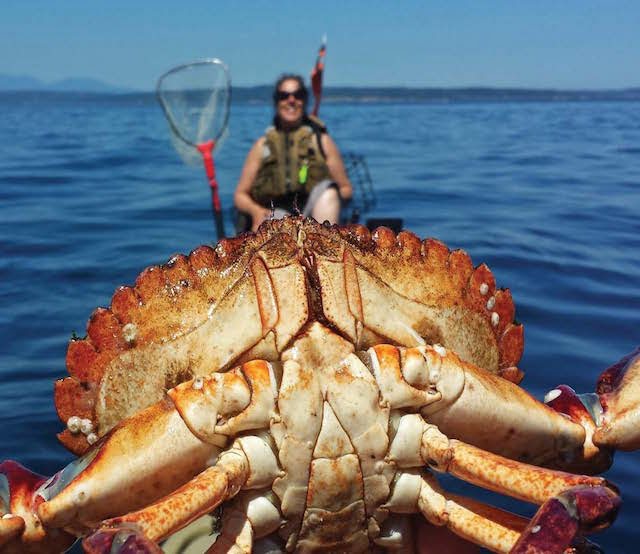 The club will be out crabbing Friday the 17th of June at Albert Head Lagoon Park Starting at 9 AM.
The event starts a little bit of an oceanfront clinic, then trap setting followed by a light paddle while waiting for the main "guests" (the crabs) to arrive. Once back on shore a group crab boil is held with demonstrations on how to prepare the main course. Usually corn is added to the meal and some other items in a pot-luck manner, capping a pleasant day on the water.
This event is a perfect opportunity to try out fishing with no investment. Learn about the techniques then go try them out them first-hand. Volunteers provide some equipment (trap, rope& buoys) to loan out. The catch is shared amongst all paddlers so no one goes home hungry, and usually there are leftovers too. If you are interested considering saving any fish trim or chicken scraps in the freezer beforehand. An old empty large plastic detergent bottle is another item to collect for the day.
This clinic is to introduce novices on how to catch a tasty main course. Spots are limited to 6 paddlers, and preference will be given to new "fishers." Come try your luck at catching a tasty meal. Further details and instructions will be sent upon registration. Questions? - Vic Turkington has the answers.
---
Beaumont Campsite Closed
by John Abercrombie
I just read the latest BCMT newsletter and there's an item there about Parks Canada closing the Beaumont campsite (on Pender).
From the BCMT: Recently, Robert, our treasurer attended a stakeholder meeting hosted by Parks Canada. Several staff members from Parks Canada attended the session. It was their decision to close the park to overnight camping but allow day use. As far as we can determine the two main reasons for closure are site erosion and historical or archaeological features. The BC Marine Trails presented a short slideshow on the importance of the site for paddler safety. The removal of the site increases distances between campsites in the Gulf Islands National Park Reserve, which results in some safety issues for paddlers, especially newer and less experienced ones. It may take a while to resolve the camping issue here. Possibly, camping sites will be relocated at reasonable distances from middens. Another possibility is the campsite will be permanently closed. We advocated strongly once again for public access and we advocated strongly for safe paddling routes.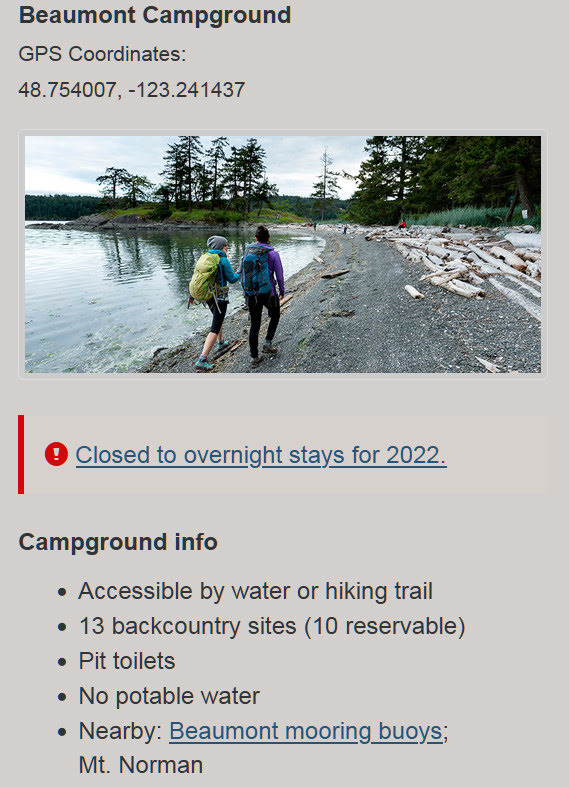 ---
Safety Tips
by Lynn Baier/BJ Porter
Several members attended a first aid on the water course last Friday. I shall attempt to convey the tips I have been given.
A large emphasis was placed on managing hypothermia. Many of the participants were impressed enough by the dangers of hypothermia that they intend to substantially beef up their day paddle first aid kits to include:
2 x Mylar blankets (waterproof)
1 x fleece or wool blanket
50 feet of rope (we all carry this with our throw bag)
These first three items are to fashion a 'burrito' with the warm blanket between the two waterproof layers so that no heat may escape from the patient and no cold may make its way in. The rope is to package the patient for transport.
1 x sleep mat to keep the patient off the cold ground.
1 x large warm hat and mittens
1 x mask to recirculate warm breath of patient
High calorie food such as fruit leather
2 x small plastic bottles to fill from thermoses, with some to be saved for the patient to drink.
Half a dozen heat packs
All paddlers should always carry a drybag with a change of clothes as well.
Wet clothing, including a wet suit should be removed, but a damp drysuit is helpful if left on. Current thinking is that warmth should be applied to the upper body or chest area. The instructors suggested carrying a stove and pot to heat water for the plastic bottles as well.
Big thanks to BJ Porter for sharing this invaluable information.
---
Got Water Droplets?
by Gary Jacek
While paddling, I use a Canon camera in a Lexan housing as well as an Olympus Tough series waterproof camera. I keep these on a tether, between my PFD and my chest where my body heat will keep internal condensation to a minimum. But I also have one other trick up my sleeve.
On a recent paddling trip to Quatsino, we had a few days of rain. Even so, there was plenty to photograph. However, at least one of our paddlers lamented that they always had water droplets on their waterproof camera lens.
One solution is to quickly dip the lens into the water just before shooting, and hope the water sheets off the lens. To enhance this effect, I use a product from Rain-X which is normally used to bead water droplets on automobile windshields.
While I would never use this on my land-based cameras, I find this $7 product does the trick with my waterproof cameras. Also works on windshields!
Happy snapping.
https://www.canadiantire.ca/en/pdp/rain-x-original-windshield-treatment-207-ml-0384126p.html#plp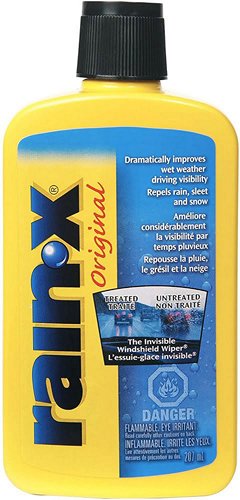 ---
Kagaogh Lodge, Kayak Friendly, Quatsino BC
by Jane Jacek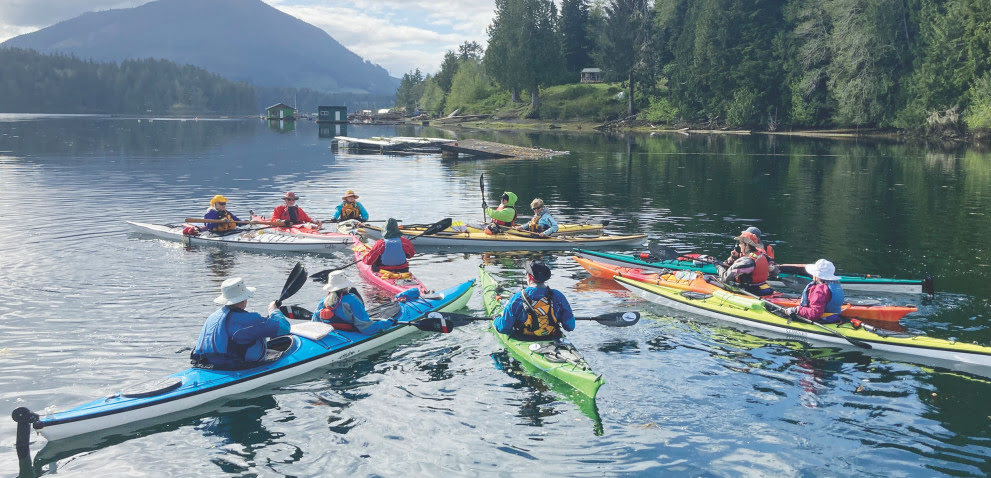 On a recent trip to Quatsino we were interviewed for the local paper. Below is the article.
Although this was not a Siska organized trip, it is certainly food for thought for this fall or next year.
https://www.northislandeagle.com/community
---
SISKA Campout at Wallace Island
by BJ Porter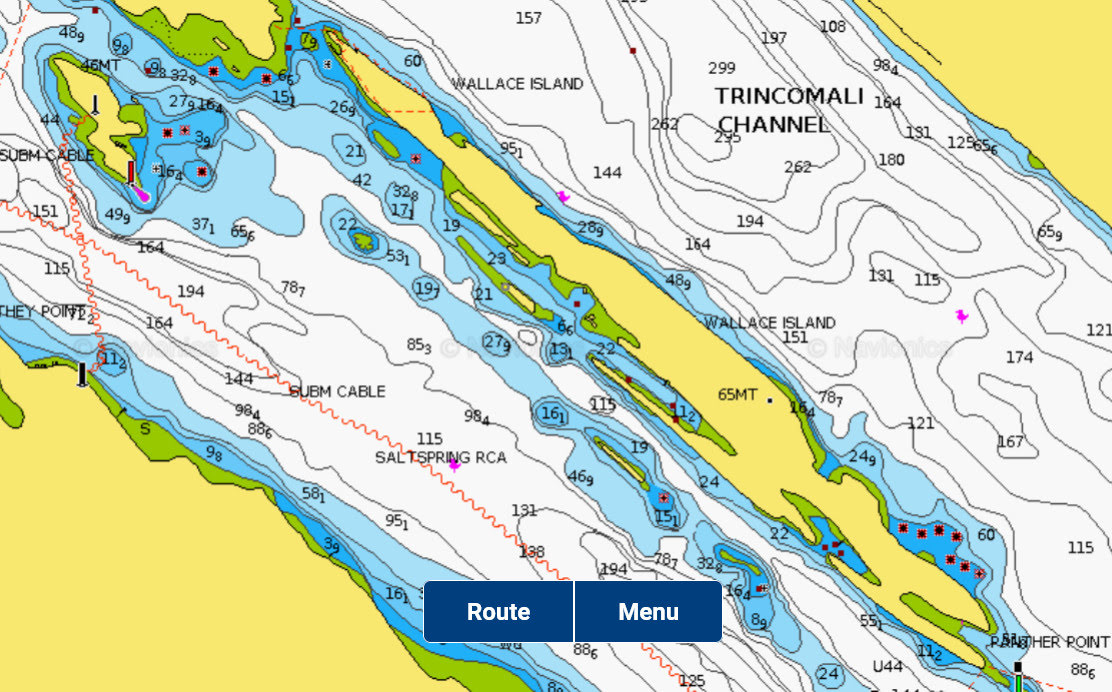 August 29th to September 1st (3 overnights)
Paddle leader BJ Porter and Assistant Paddle Leader Jane Jacek are pleased to extend an invitation to an overnight camping and kayaking experience that is designed to be minimally challenging and therefore suitable for all members.
We will take a ferry to Salt Spring Island and launch near Hudson Point on the island's east shore. After a short crossing we will occupy Conover Cove near the south end of Wallace Island. The location is limited to only 9 or 10 tents and priority will be given to members who want to be supported kayak camping for the first time and/or practice their camping skills. If there is sufficient interest (and paddle leaders can be found) other sites on Wallace Island might be occupied by more experienced kayakers.
Interested participants will be provided with a list of equipment and supplies. Some gear can be loaned/borrowed, facilitated by the paddle organizers, for those who are still deciding whether camping is for them.
Further support will be offered in menu planning and camping skills. Links to the appropriate SISKA YouTube videos will also be useful.
Each day at least one paddle will meet the SISKA criteria for 'Relaxed' paddles.
Please contact Director at Large BJ Porter director1@siska.ca to register for this expedition or for more information.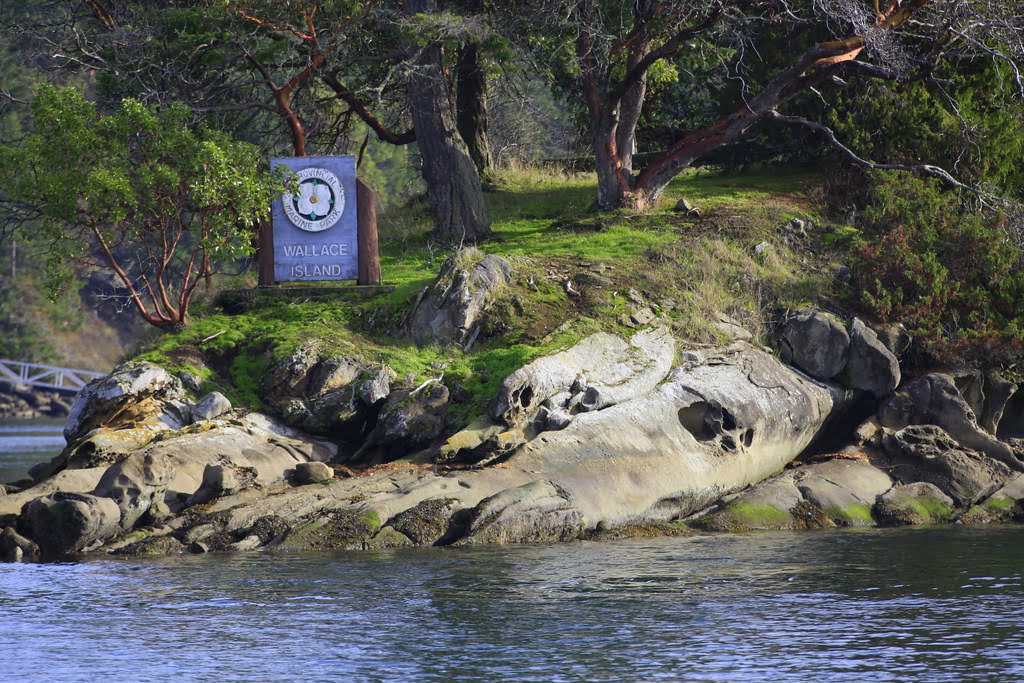 ---
Tips from the trips
by Debbie Leach
A Stitch In Time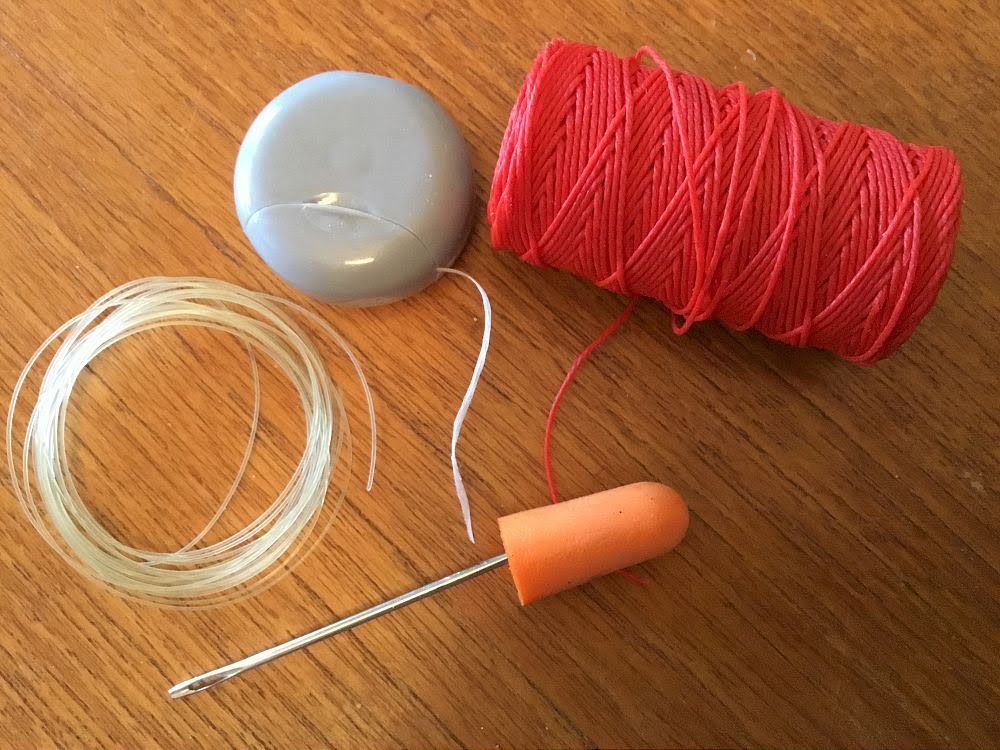 A needle and fishing line or dental floss or waxed thread can repair a neck gasket, burn hole or other damaged fabric.
---
Camp Cookery
by Lynn Baier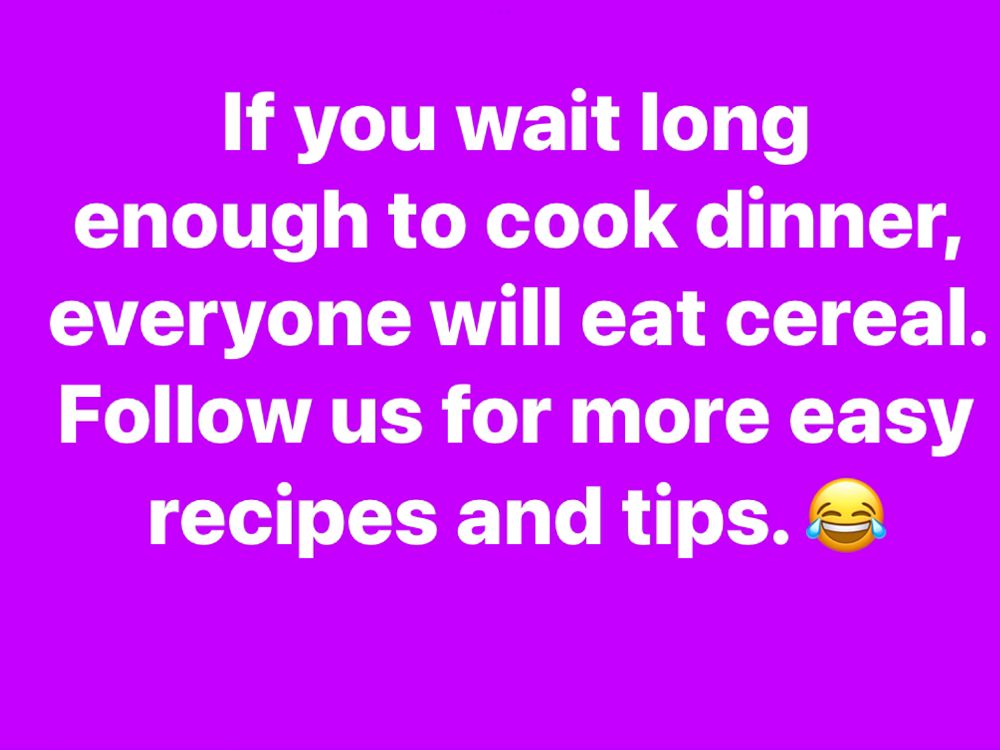 But seriously, for rainy camp days, this sweet treat will make everything better.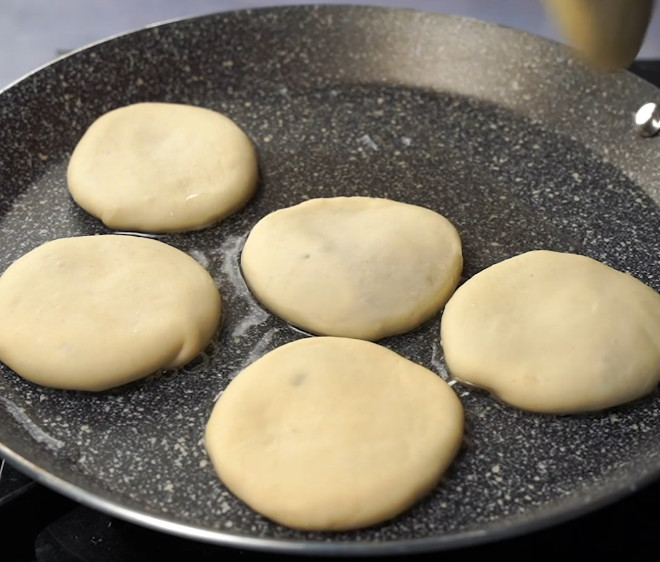 Three Ingredient Fry Buns
---

How we partner with Nations to build our trails
---
To Buy or Sell
For Sale:
---
SISKA's Kayak Skills Course Partners
There are some fine discounts available from our kayak skills course partners for SISKA members who sign up for their skills training programs. Have a look HERE
Our partners are: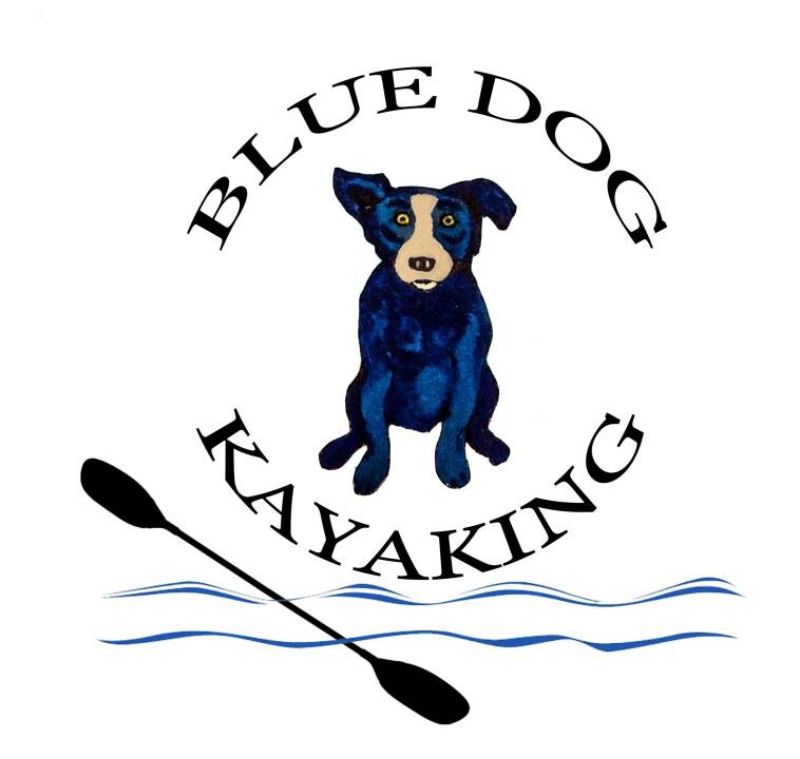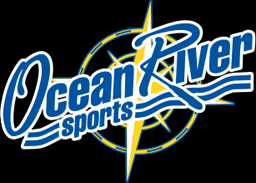 Related Posts
December 2023 | November 2023 | October 2023 | September 2023 | August 2023 | July 2023 | June 2023 | May 2023 | April 2023 | March 2023 | February 2023 | January 2023 | December 2022 | November 2022 | October 2022 | September 2022 | August 2022 | July 2022 | May 2022 | April 2022 |